I have the greatest of respect for Robert Lang, his models are discussed mathematically and with great artistic intent also, and when I saw this hummingbird in "Origami Design Secrets" I knew I had to make it: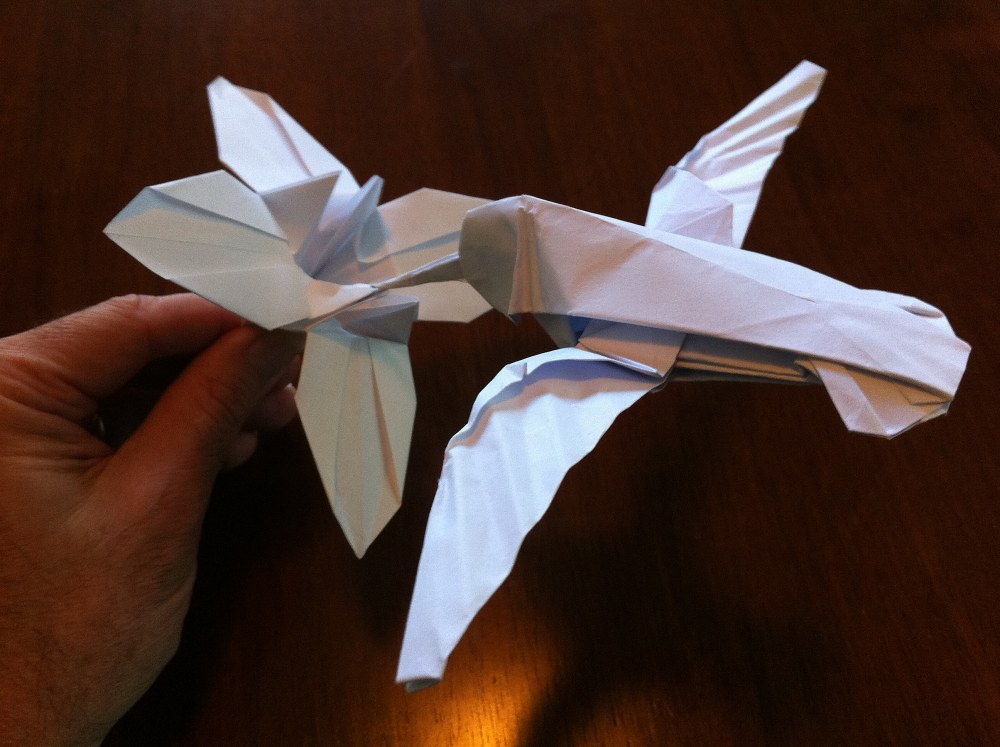 Having never actually seen a hummingbird (except on the telly), I am amazed and in awe of their size, industry and life habit. After folding the bird I decided it absolutely needed a flower to feed from, found a simple blossom in Harbin's "Origami 2" by Toshie Takahama and fixed them together with the wire from a straightened paperclip and a (shhh) little double-sided tape.
Hummingbirds use huge amounts of energy to fly, and so feed voraciously on high-energy foods like nectar, so I can imagine my little bird about to plunge into the nectary of this flower for a much needed energy boost.

Am really pleased with this model – beautiful beak, breast and wings, the tail was a surprise as it came from a tortured sink early on. A masterful design that, from what I can gather, captures the intent of the bird mid flight. this makes it difficult to pose (as it has no legs) and, interestingly, every picture I have seen of this completed model is posed adjacent a bloom (presumably using the same support trick I used.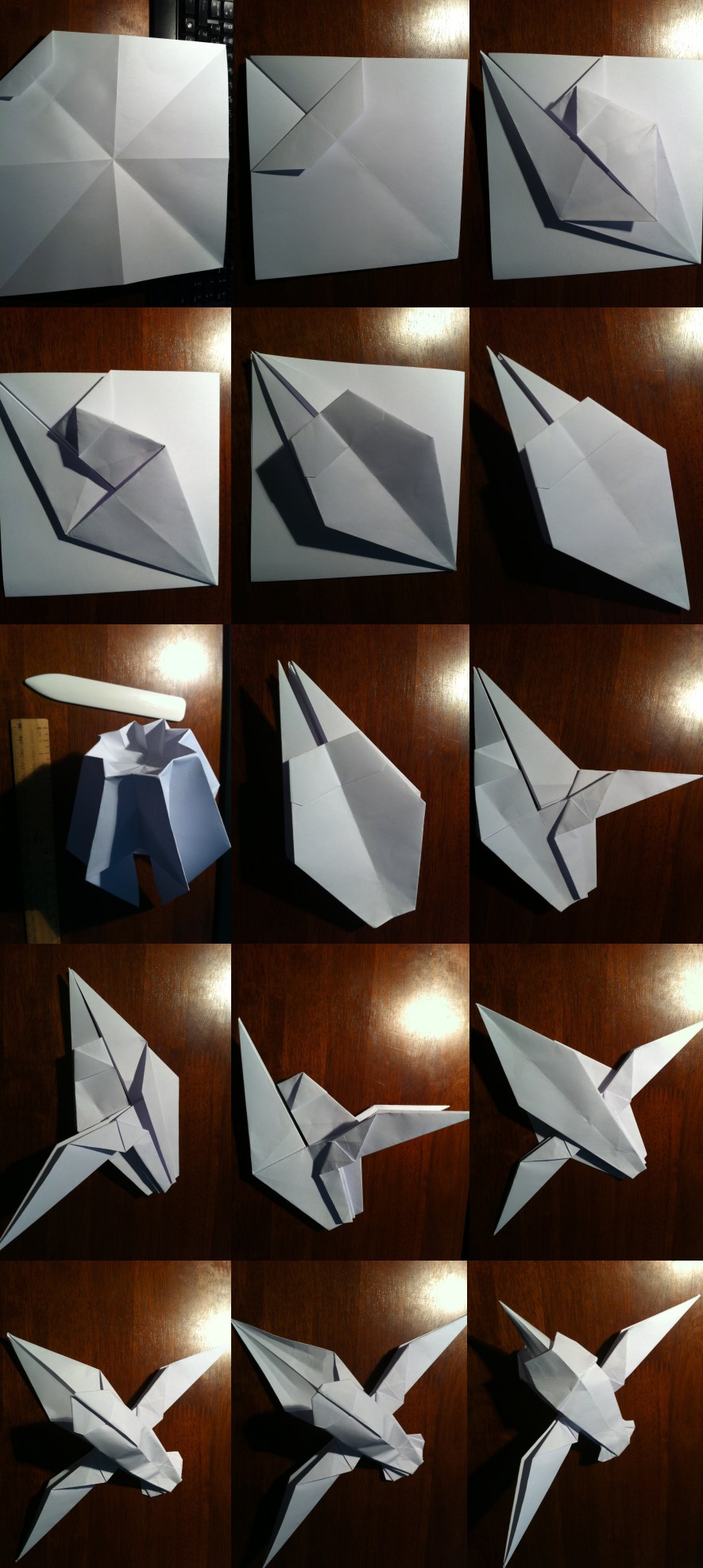 You may, collectively, go awwwwww now, as that was my reaction when stepping back from the handiwork.