When I first saw this model I knew I had to fold it: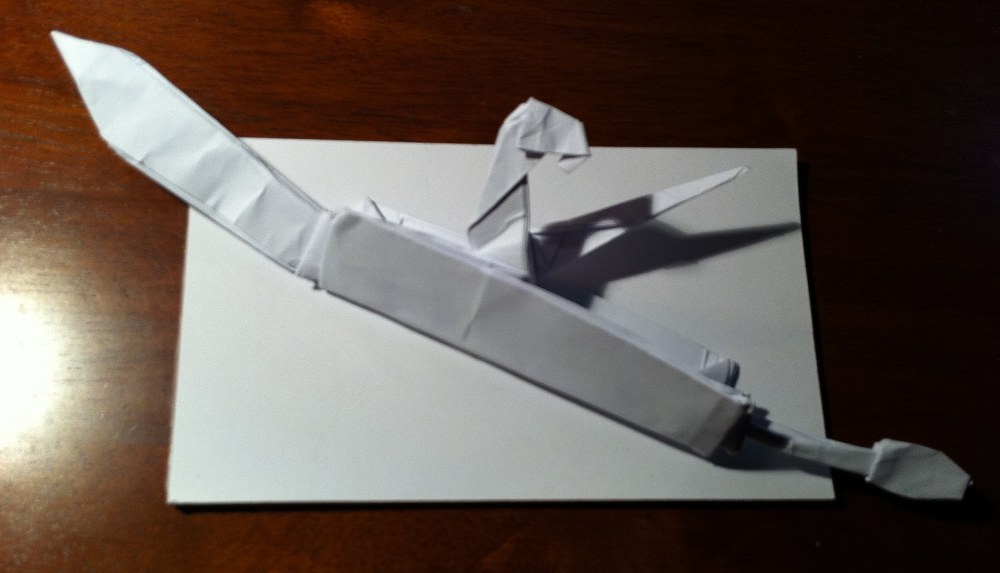 The very idea of a FUNCTIONING Swiss Army Knife seemed undelievable but here it is – Blade, Awl, Bottle Opener and Screwdriver all that folds away much the same as the metal one does – very neat.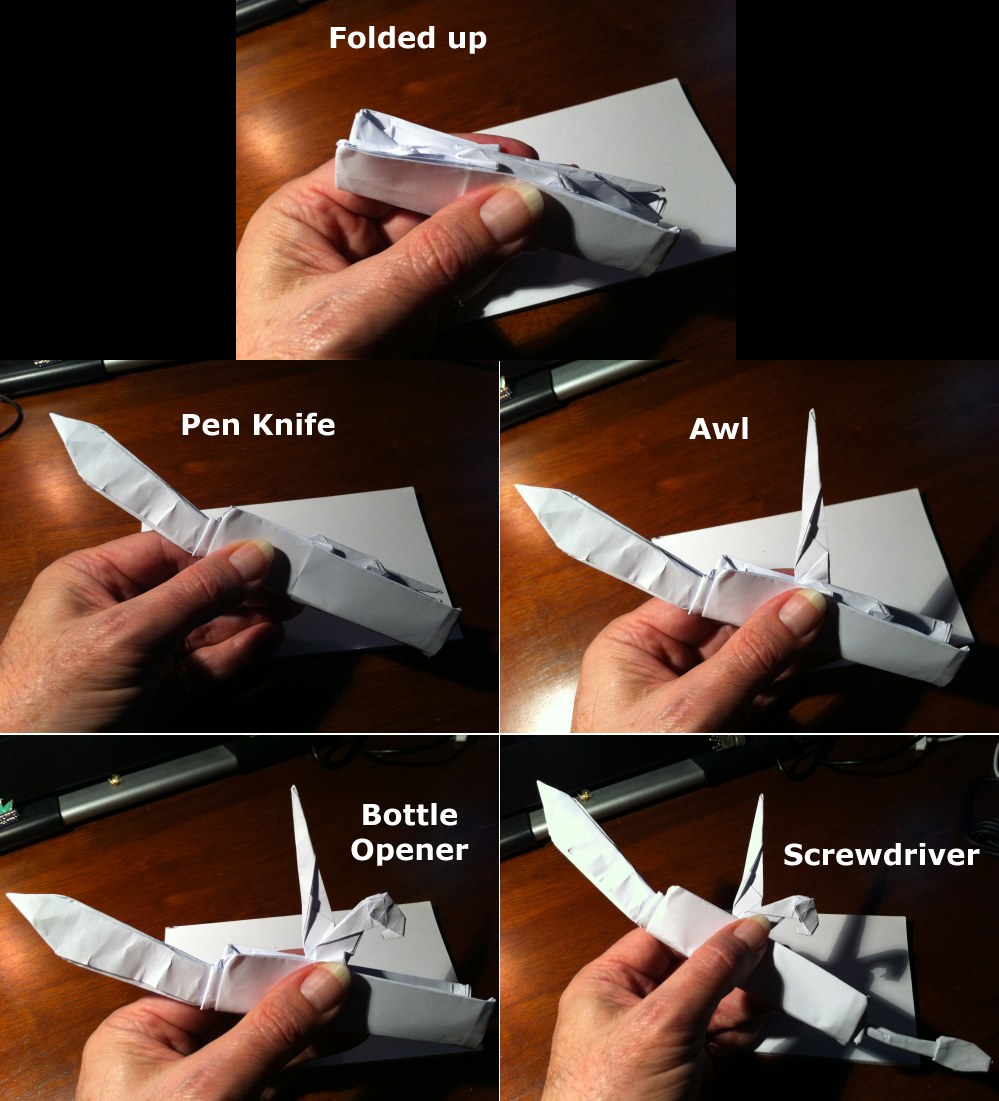 A relatively simple fold in the end – some thick layers and the hinges are difficult for copy paper, but I really like this model – a masterpiece of design.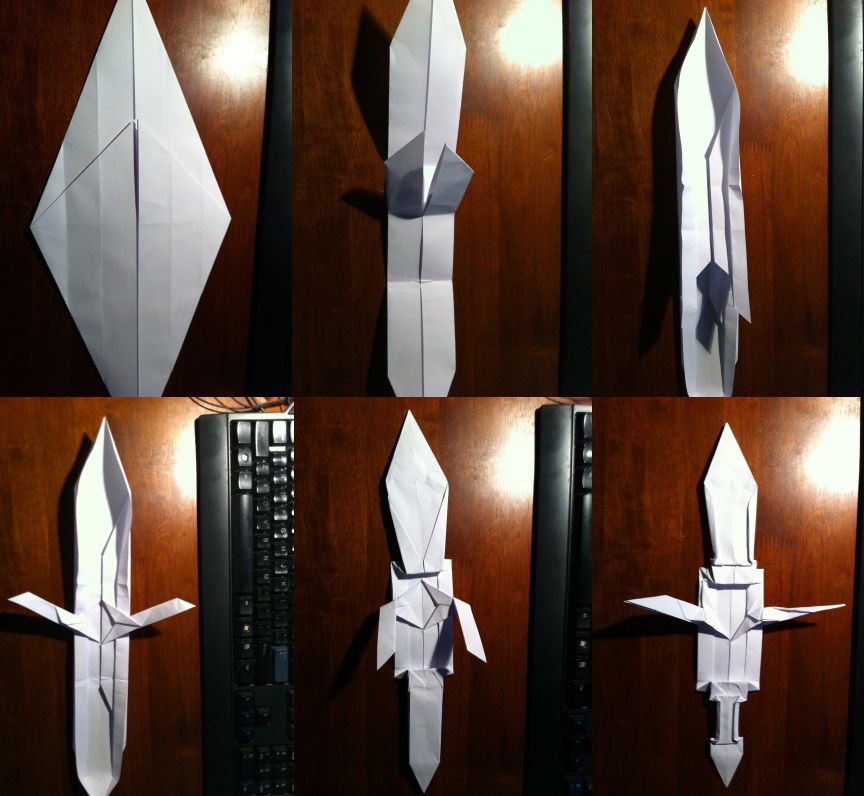 Jeremy Shafer's "Orgiami to Astonish and Amuse" is an amazing collection of everyday objects folded from paper, a book I can see myself returning to again and again.
You may applaud now, I am so chuffed it worked out so nice.