Now in my quest to fold 365 models, one a day for a whole year, it seems like I have been doing this forever already. Not having an infinite amount of time, I thought I wold fold an INFINITY in paper: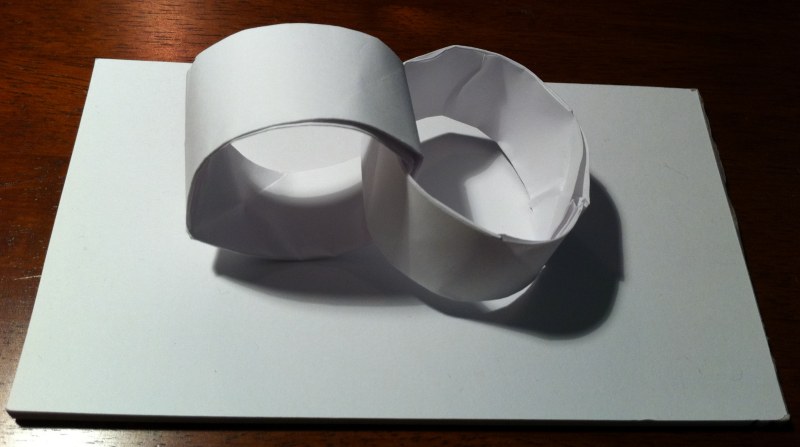 this is a rather ingenious pair of interlocking rings, the whole of which (hole … a ring joke there, lol) was folded from a single square, no cuts, no glue.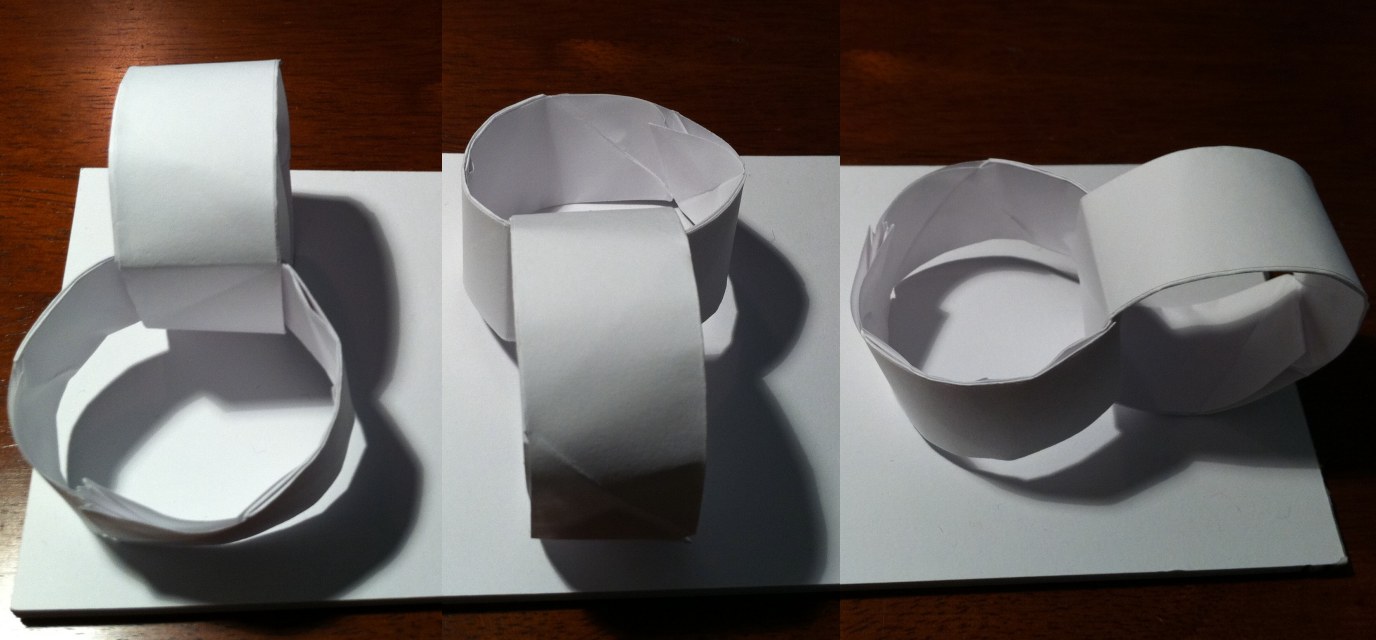 This ingenious fold is from Jeremy Shafers book "Origami to Astonish and Amuse" and is the first step towards achieving a snarly fold that features EIGHT rings (again, from ONE piece of paper)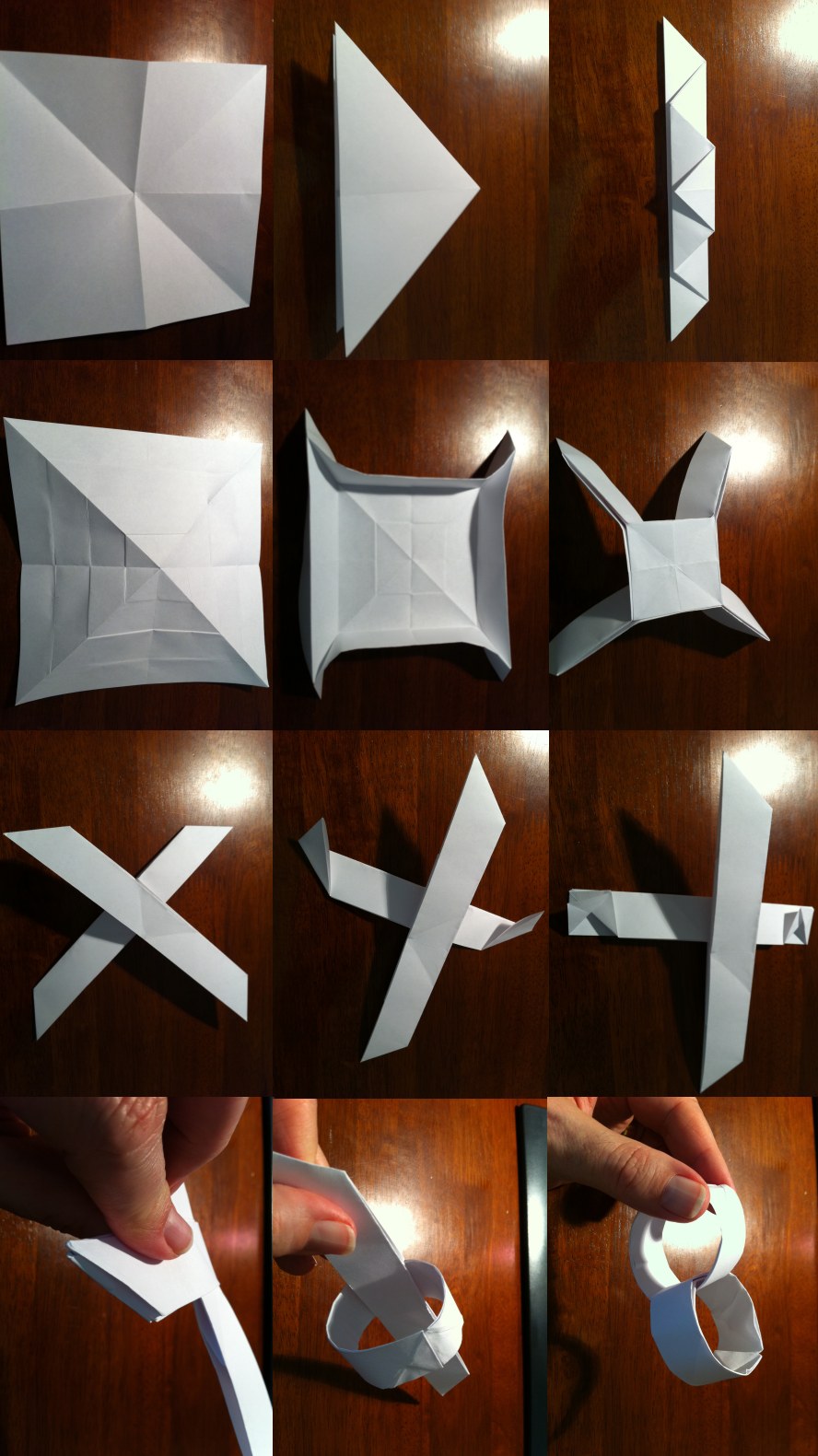 A lovely accordion fold and some tidy end pleating and presto, an infinity symbol which I think is splendid. Even the wife did not believe it was only one sheet until I unfolded it and proved it was.