It is a well known fact that I am a little obsessed with all things Cow. I used to have a plush cow (called Terry the Moo) but I loaned her to a student who cared about her less than I do and now she is lost: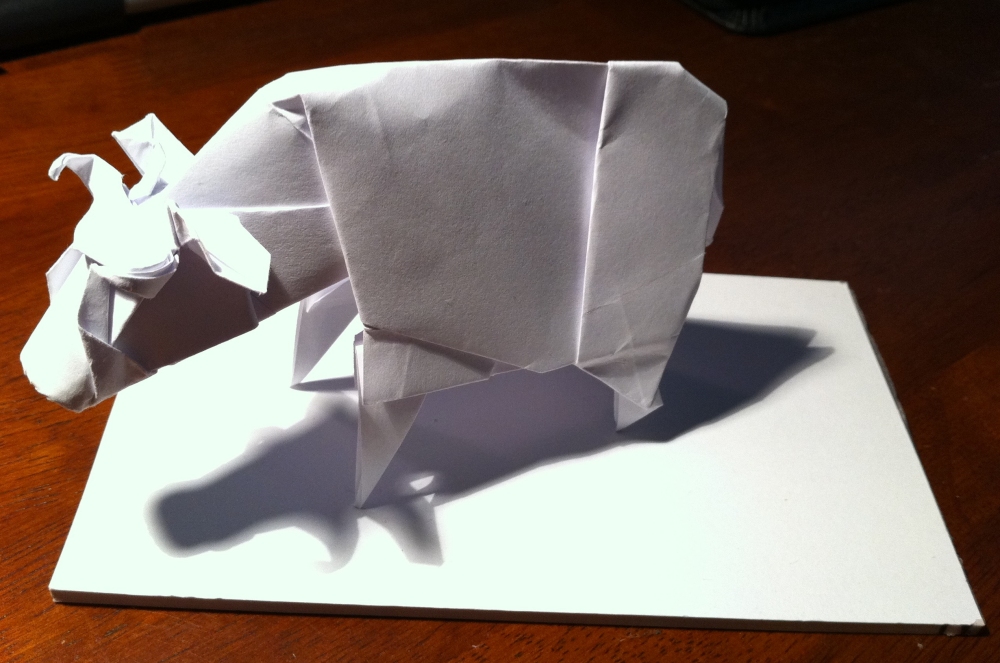 A paper replacement is no real substitute but this little beauty is easily the most lovely paper cow I have seen so far.

Taken from a book by Roman Diaz "Origami for Interpreters", there is much to admire about the ingenious design – a full set of curled horns, lovely pendulous ears, a fantastic rounded muzzle and face, strong shoulders, cute swishy tail and general cow-ness.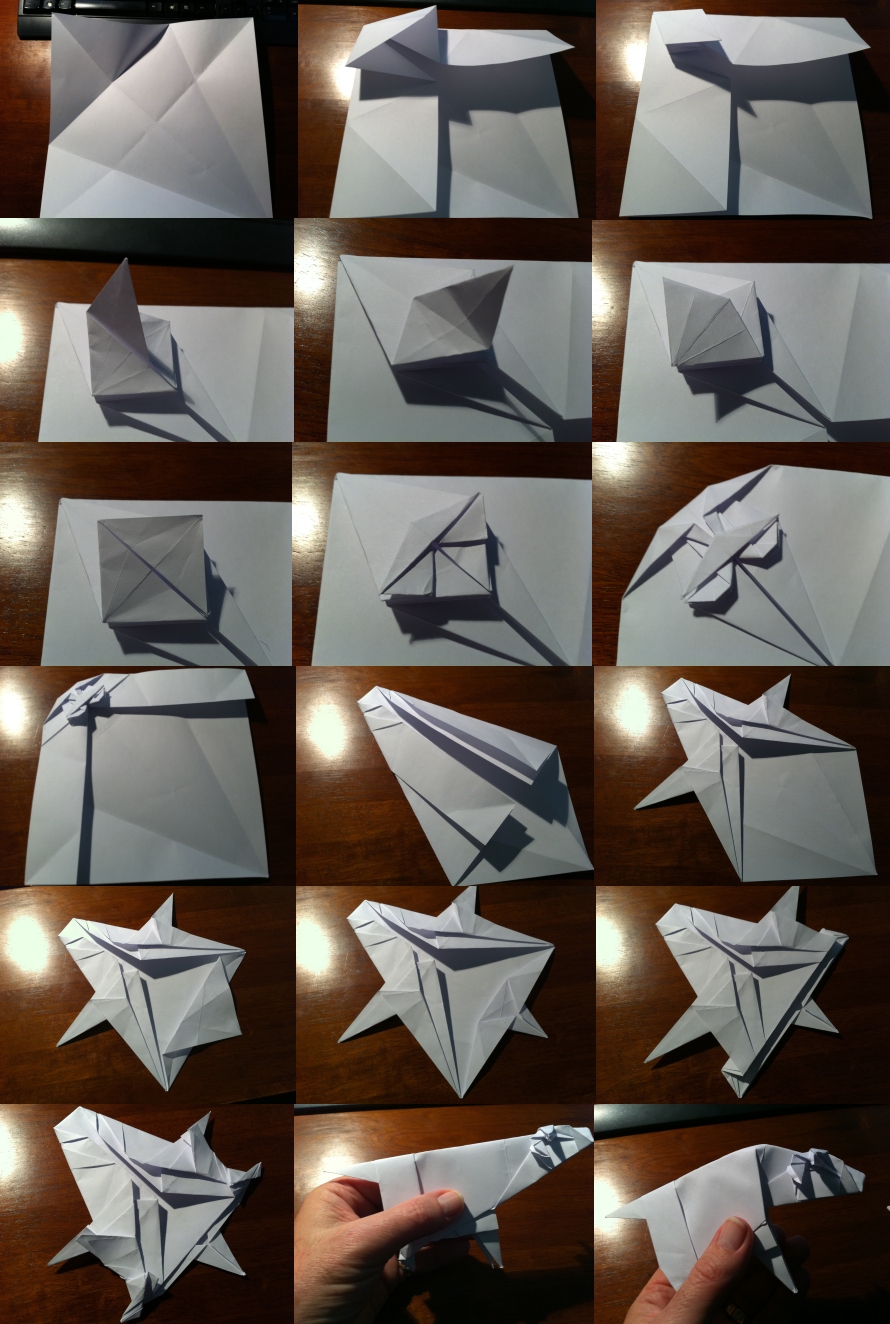 Folded from an A3-cut square, the proportions and fiddlyness is just about right and amazingly it is possible to nurse copy paper through this fold – the head was the most problematic and likely to split asunder, obviated by rounding the central axis rather than attempting to bend all those layers into a sharp crease.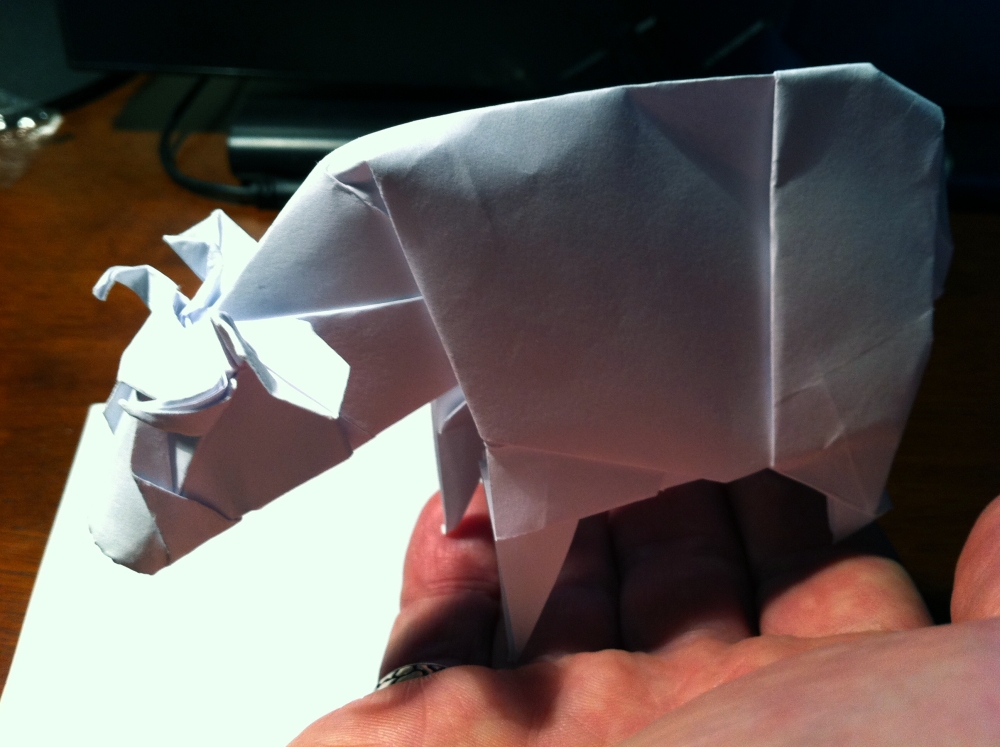 Very happy with this model – it is a keeper and i will fold it again – I can imagine a paddock full of them, all slightly different as the model is poseable as well – bravo Mr Diaz, I am in awe of your design.