Now I got thinking about infinity, as you do, and that I could beat it by cubing it, then a modular idea struck – make an infinity out of cubes: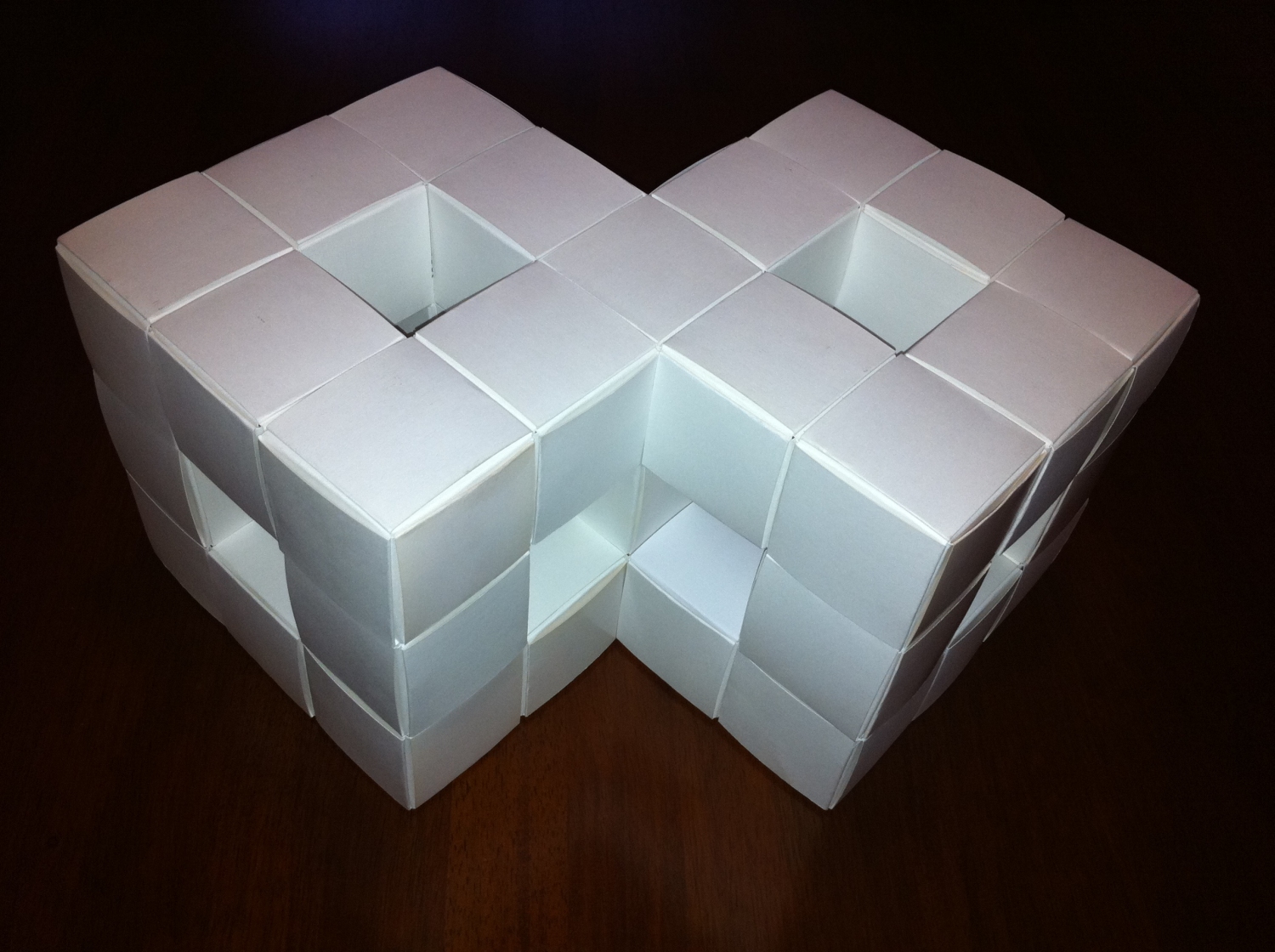 So I began collecting business cards – white on the back, and performed 2 simple bends (and ONLY 2) per card – then explored ways of linking them together securely using techniques I had previously discovered.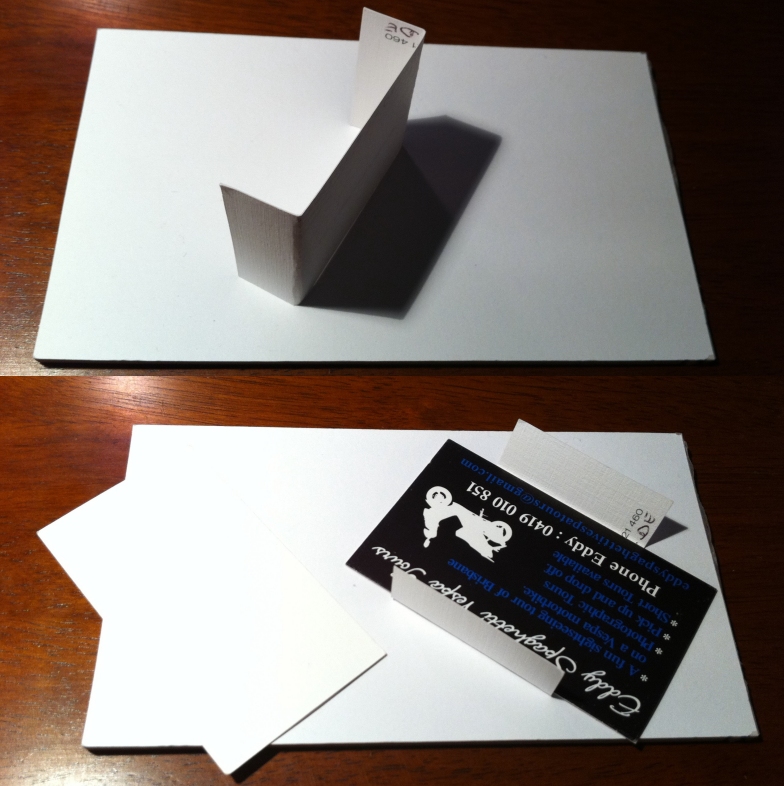 This sort of construction eats up a LOT of cards – 426 in this construction – each cube side has an inner and outer skin card, making it finished, white, smooth and lovely. This thing is HUGE, surdy and really rigid.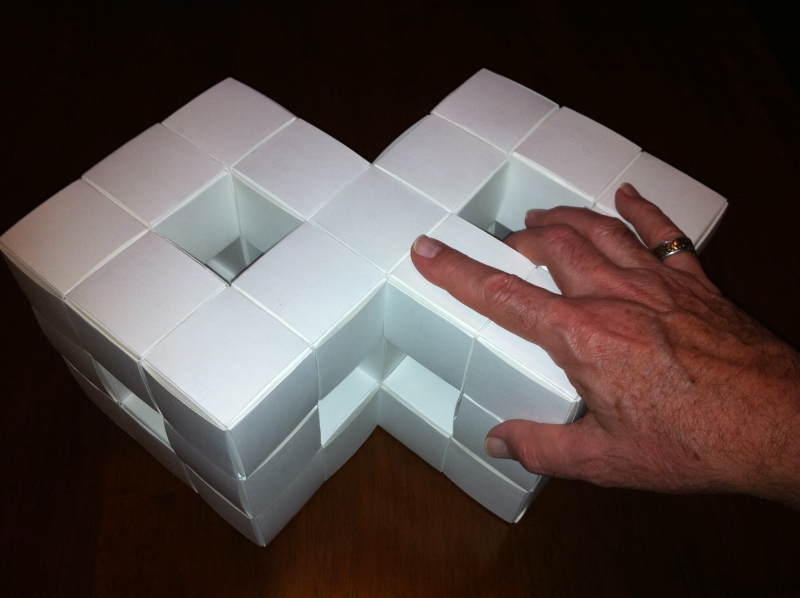 This took a bit of thinking out, I started it on Tuesday and, bit by bit, it coalesced into something wonderful and profoundly beautiful (well, I think it is) – such a nice intervention between old discarded business cards and the landfill they will eventually become.