I heard on teh radio this morning that it was National "Ride to Work" Day and narrowly avoided running over a flock of cyclists near the freeway entrance – it got me thinking what riding to work might be like: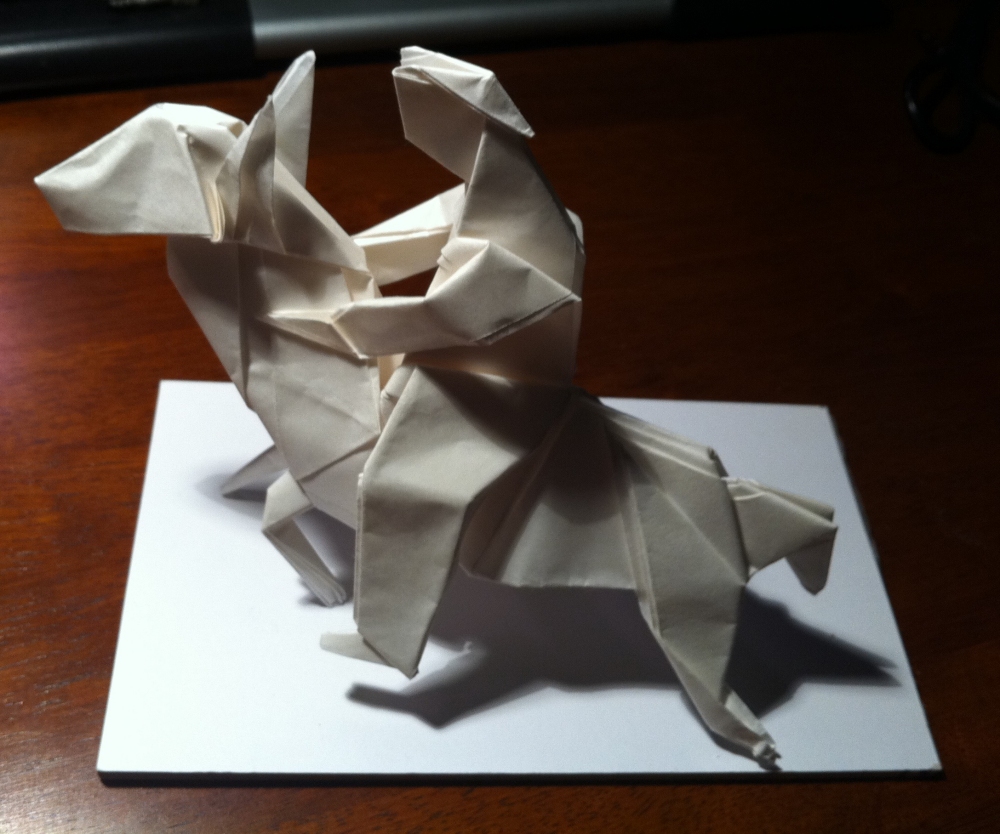 I had a model I was looking for an excuse to try, and initially tried it on paper smaller than recommended (a 2×1 rectangle cut from an A3 sheet) only to find it sort of worked in miniature scale, but decided it needed to be bigger. Our school art department has this paper designed for lithography, thin, light, lovely.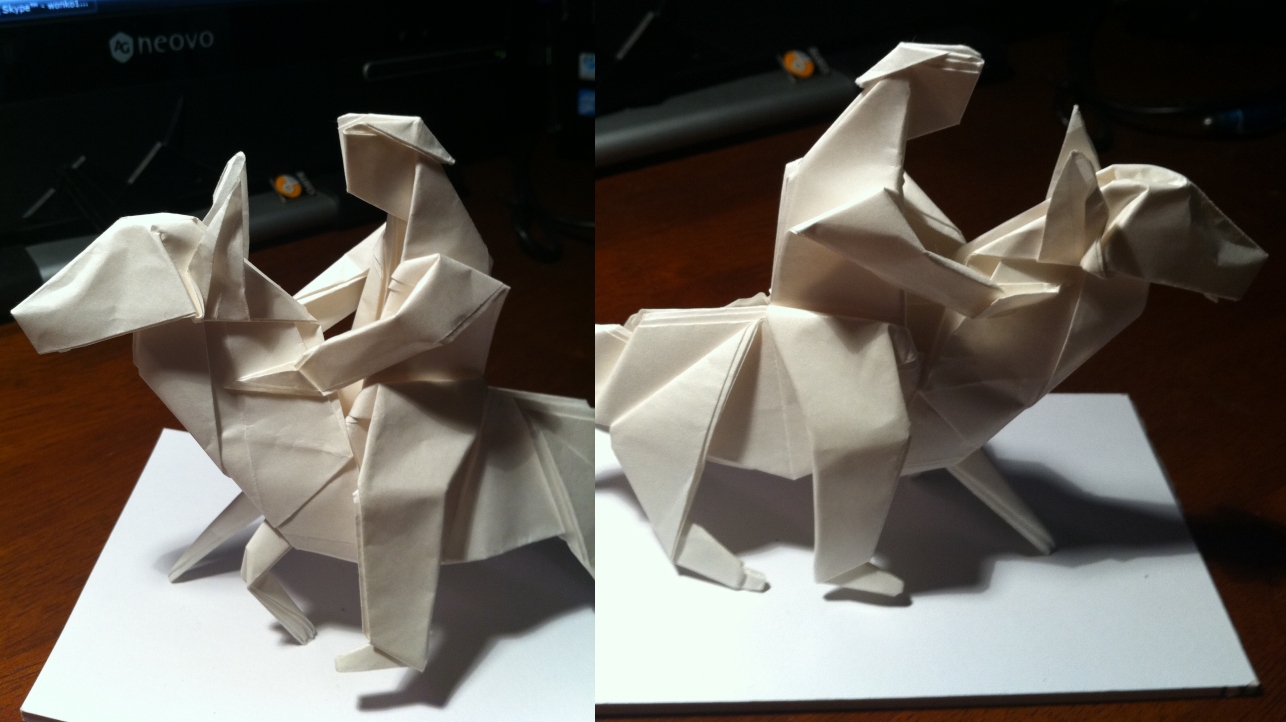 I cut a rectangle 1m x 50cm and this is the resulting fold, quite magnificent if tiny given the huge bit of paper it started as. Quite wonderful if I must say so myself. Designed by David Brill, this masterpiece has much to love – the horse (or more correctly pony) is very horsey, and the integrated rider looks like he is riding – very clever indeed.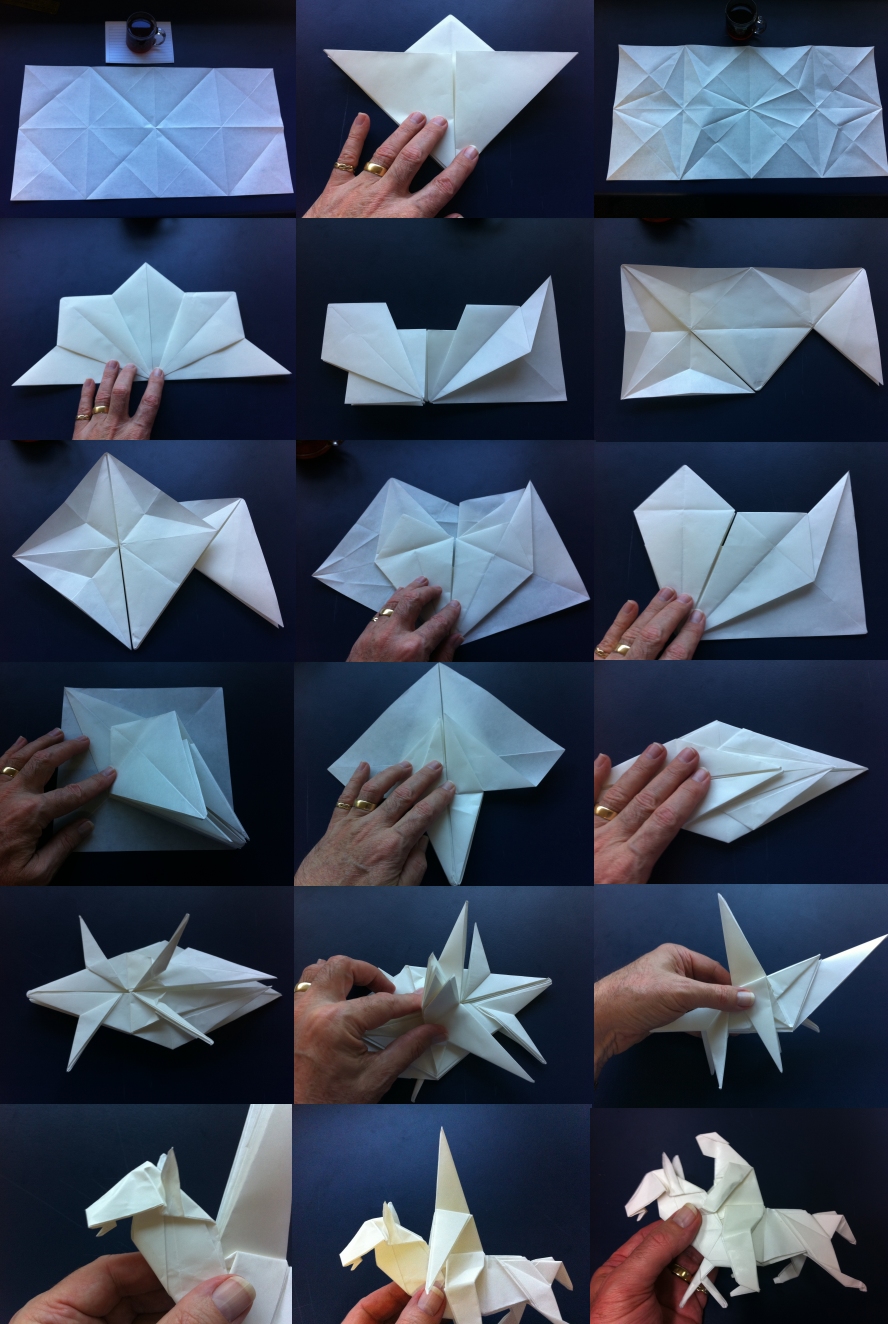 I was trapped at work, waiting for a meeting so had a little time to kill – so glad I killed it with this. this scale model lets me build character into the elements, the rider's knees and elbows, alert horse ears and a mouth. The designer apologized for the thin front legs but I am prepared to overlook that minor detail – bravo Mr Brill!