There are many horse models, some extraordinarily complicated – this is a simple one and I will work towards the more difficult ones. Made with 2 squares (both cut from the same A4 sheet), you fold the front and back then join them: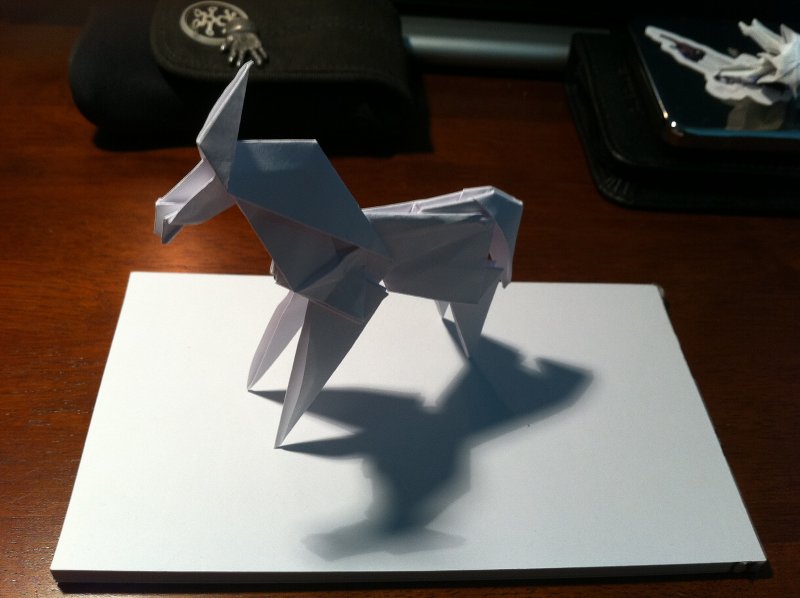 Do not panic, I do have ONE sheet complete horses, I have allowed myself ONE COMPOUND model a month also – this is it for January.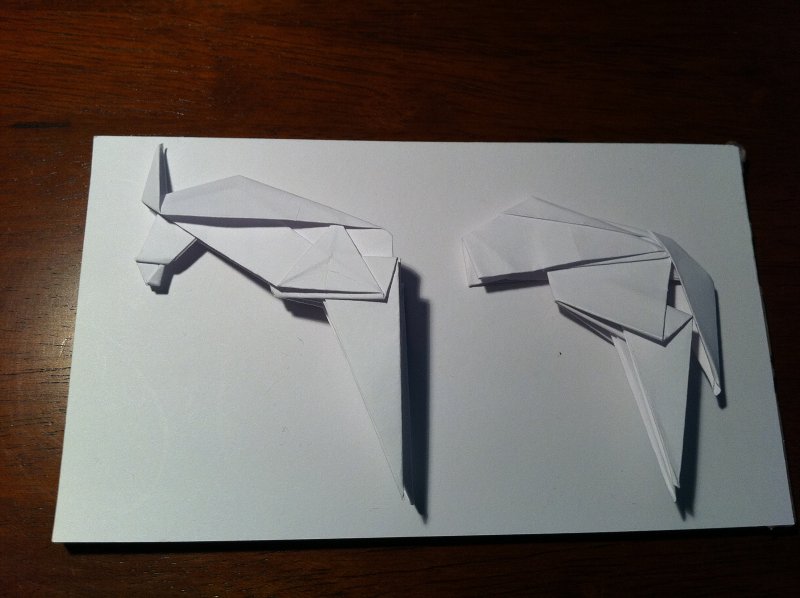 The front and back sort of lock together by twisting the body bit into a pocket under the front legs (or a cheat staple concealed under the flaps of the front legs) – neat I think and fairly horsey. I realised I could have gotten 2 ears (with some reverse creasing in retrospect as there is plenty of paper there to do it, or more naughtily with a cut) but decided to leave it simple this fold.
This model was taken from a much loved Japanese Origami book I have owned since I was 13 called "Origami" by Toyoaki Kawai.