One of my wife's favourite movies is a comedy called "Rat Race", the title of today's model is one of the "morals" of that cautionary tale: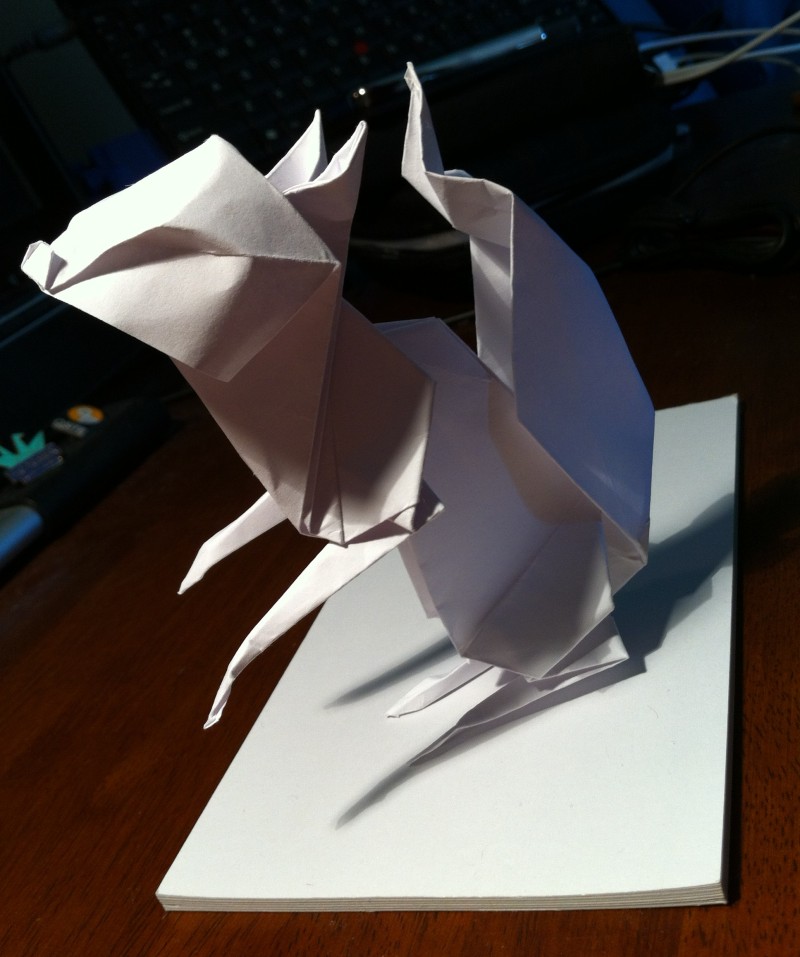 Akira Yoshizawa is credited as being the father of artistic origami – he also invented the diagramming language we all follow now.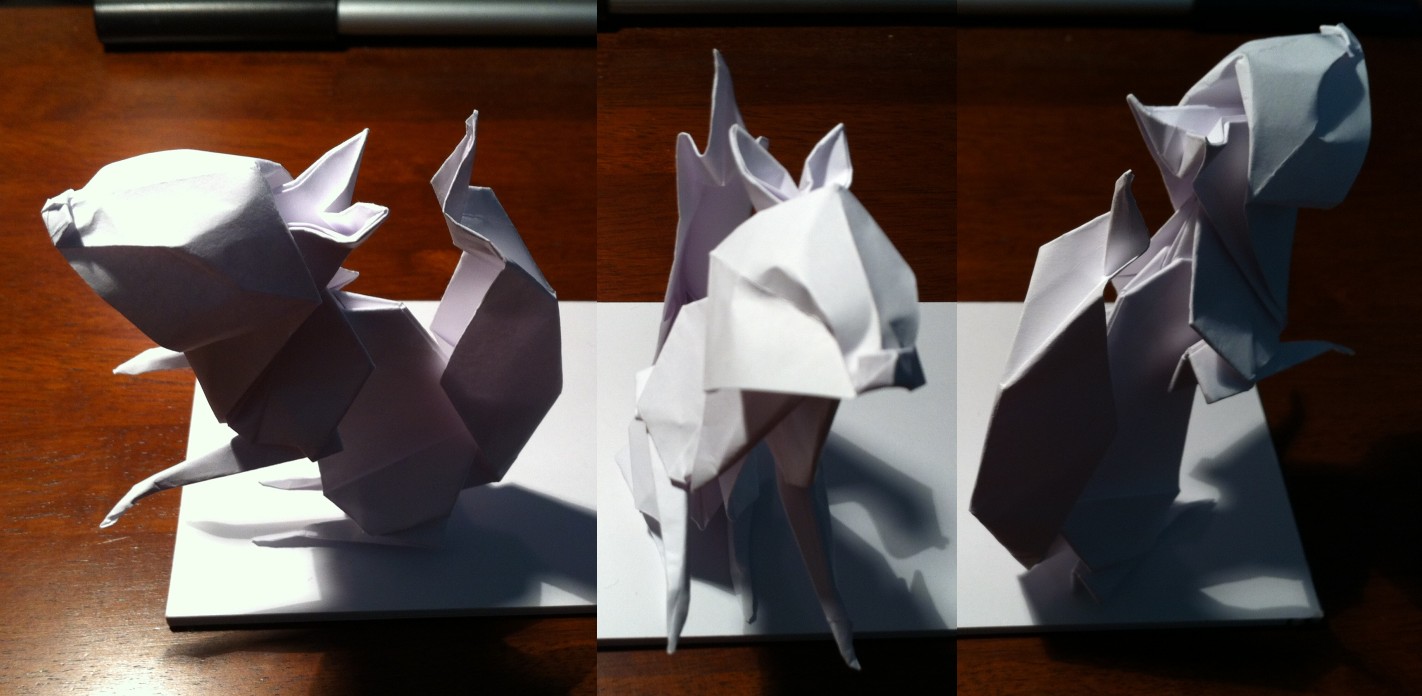 This is his squirrel – a lovely 2-part model that uses relatively few folds to reveal the squirrel-nicity of paper beautifully.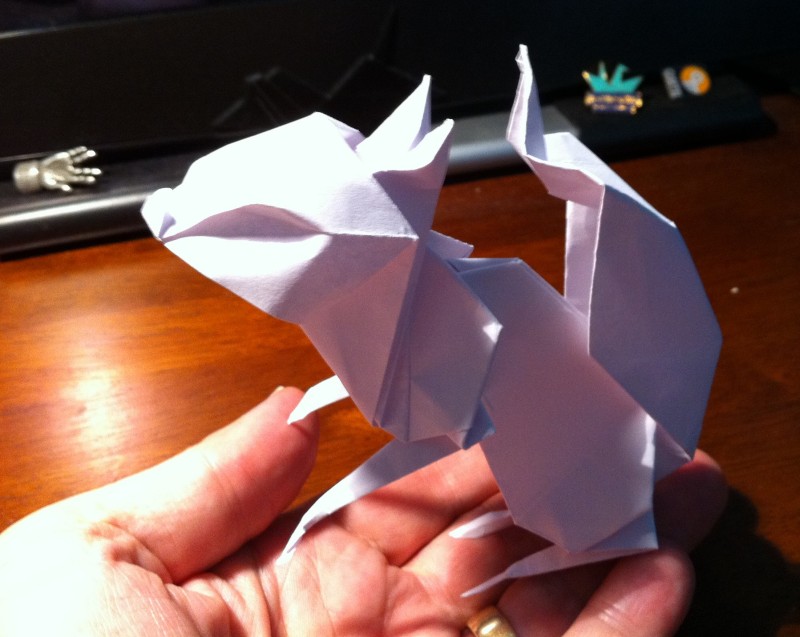 There is much to like about this model – lovely face and ears, nice posture and a bushy tail. I also like that most of the folds used judgement rather than landmarks – that way a little of the character of the folder is intrinsically captured in the model making no 2 folds identical.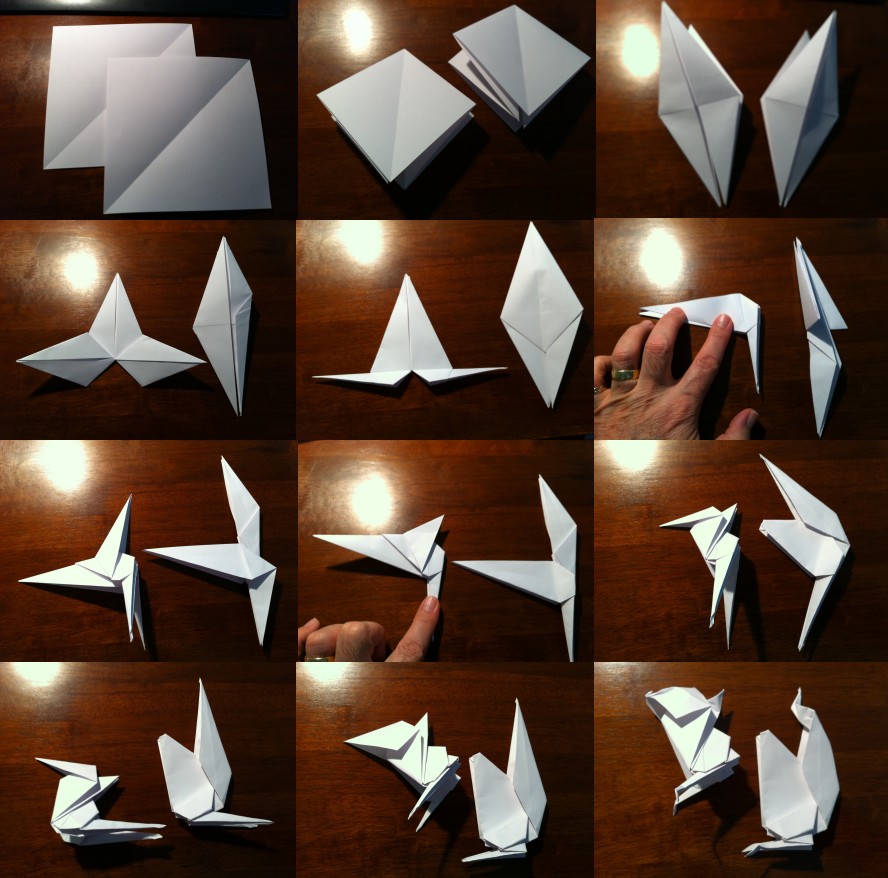 An ingenious system of locking the 2 parts together is employed – the rear half has pokey-outey parts that are re-folded into the shoulder folds of the front half – nice work Yoshizawa Sensei.