Browsing Origami Tanteidan 12th Convention, I noticed a seemingly impossible fold: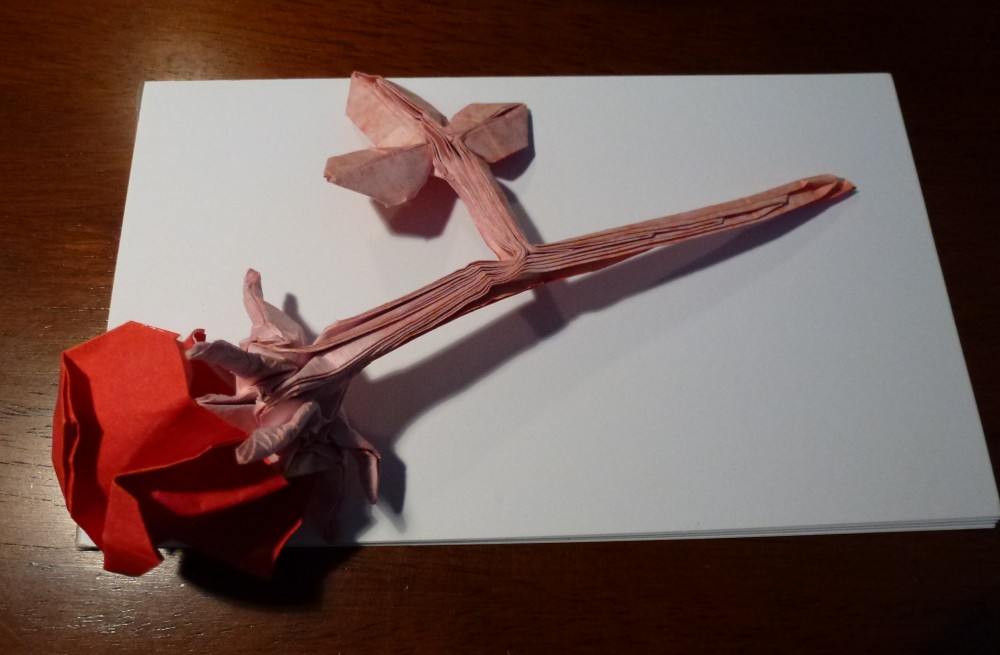 Brian Chan is an amazing designer (Attack of the Kraken is one of his) and this flower is an ingenious, if intense, use fo a coloured square of paper.
If the paper was coloured green one side, red the other, then the way this design turns out the green bits of the flower and the red petals sort themselves out appropriately – amazing.


I only had some glossy red (a cheapo pack of coloured origami paper that loses colour all over your fingers) but persevered with it, despite the mess and the tiny size.
I still have to master the flower shaping, it sort of looks correct (and I have no doubt if i wet-folded or used methyl cellulose I could mould it more naturally , but I am happy I have got the hang of the fold.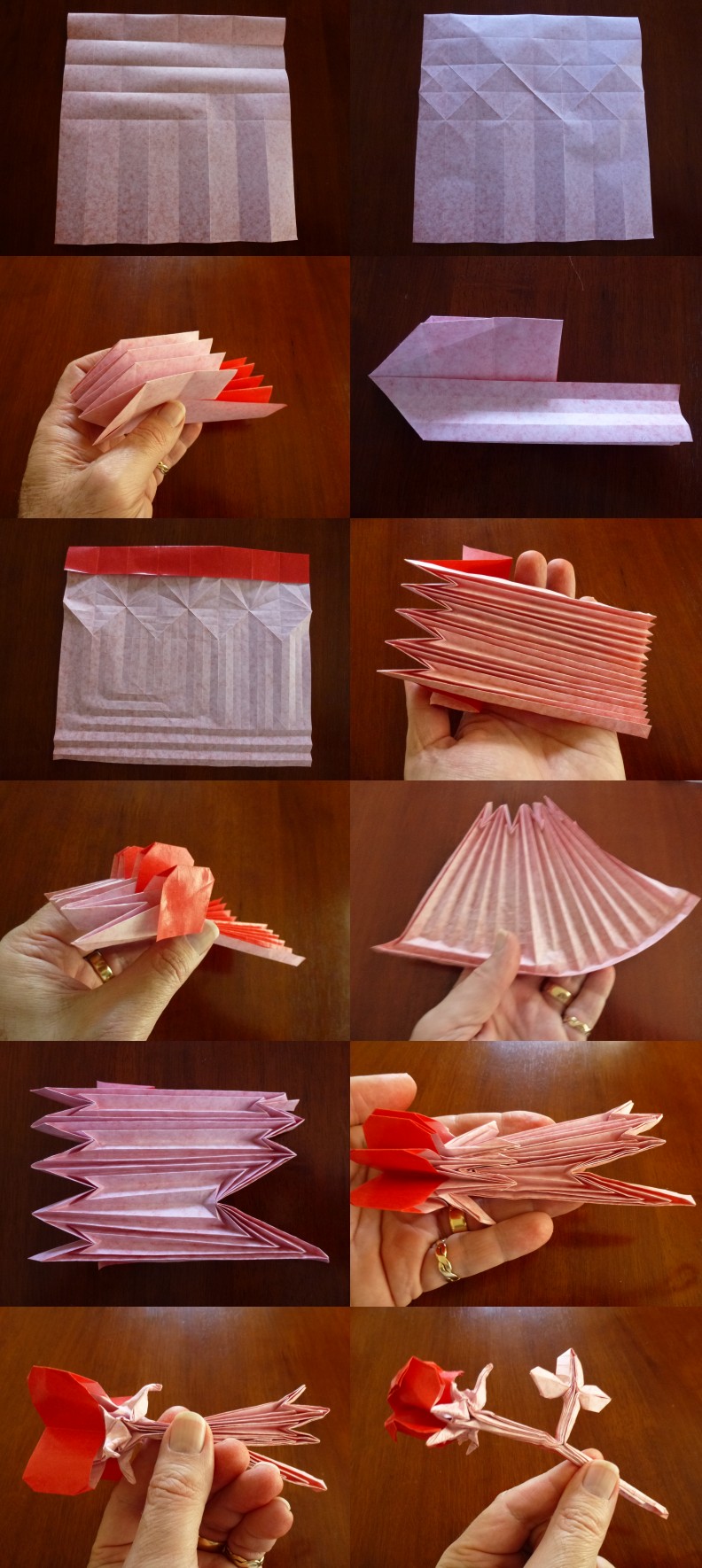 I used a 25cm red/white square and that is hard work – some of the accordion pleats are tiny, but it worked out ok. My second fold was a 45cm brown kraft fold that was easier to complete.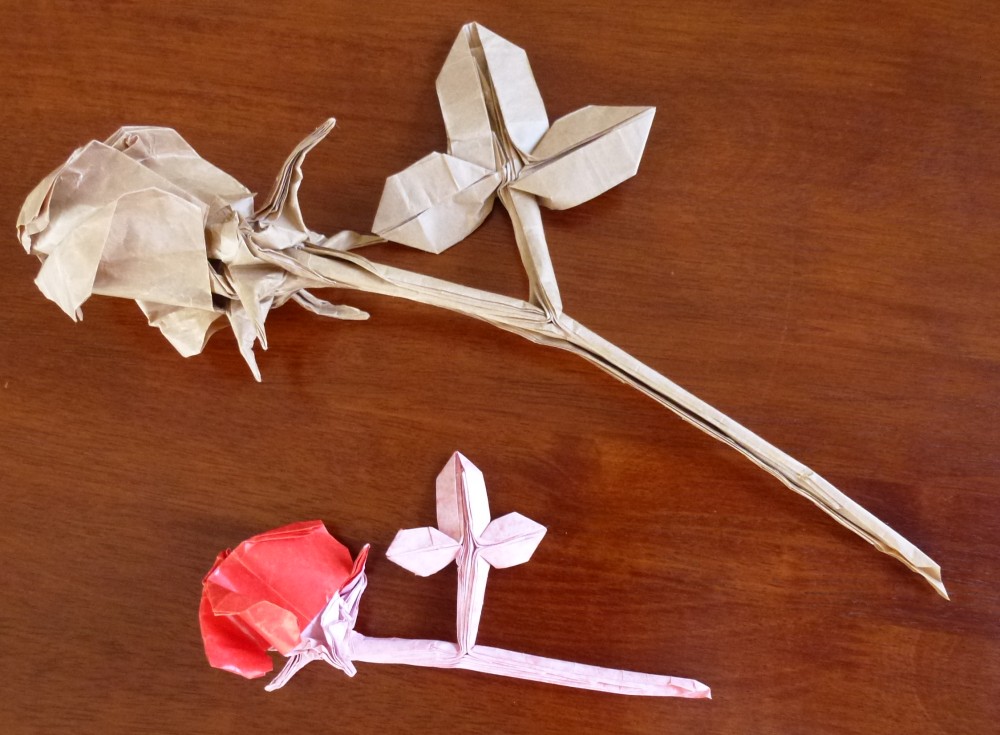 Interestingly, the box-pleating technique to raise the leaf is similar to the "dollar flower" I have been folding from the cut-offs from A3 squares, so found that part of the model really easy. The technique of raising the colour-changed petals for the rosebud is ingenius.