The Weekly WTF#1 (what's that fold) had to be a Satoshi model, and I had been itching to make this little beauty ever since I was aware he had designed one: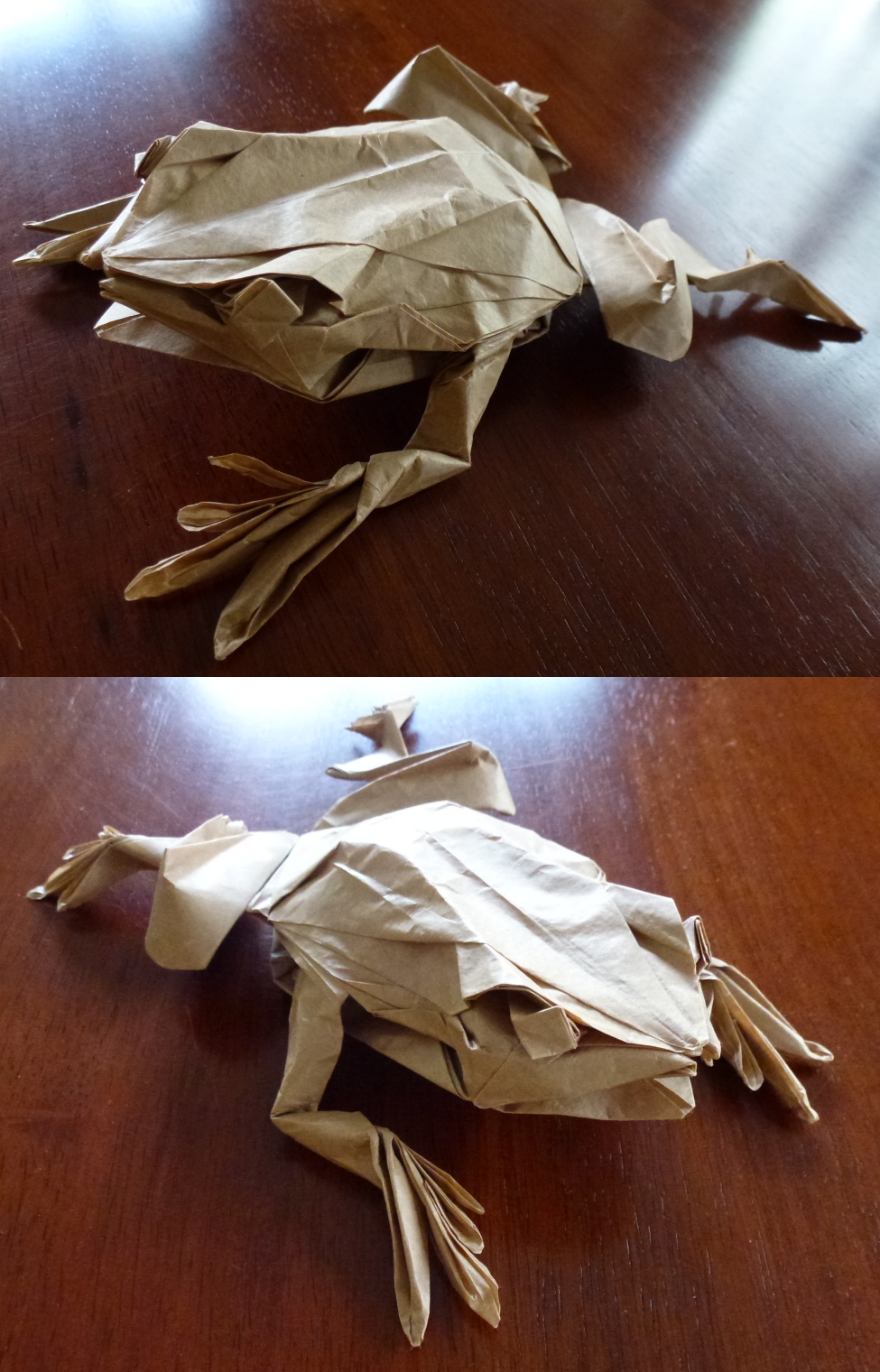 Initially, I folded this with a odd end of a kraft roll, starting with a nearly 40cm square (nearly in that I discovered it was not quite square), but found it very small for my fat clumsy fingers.

I resolved to fold it neater, so went larger – second fold (the one pictured) is a 60cm square of brown Kraft paper (no, it is not green, and I know of no easy way to make it so).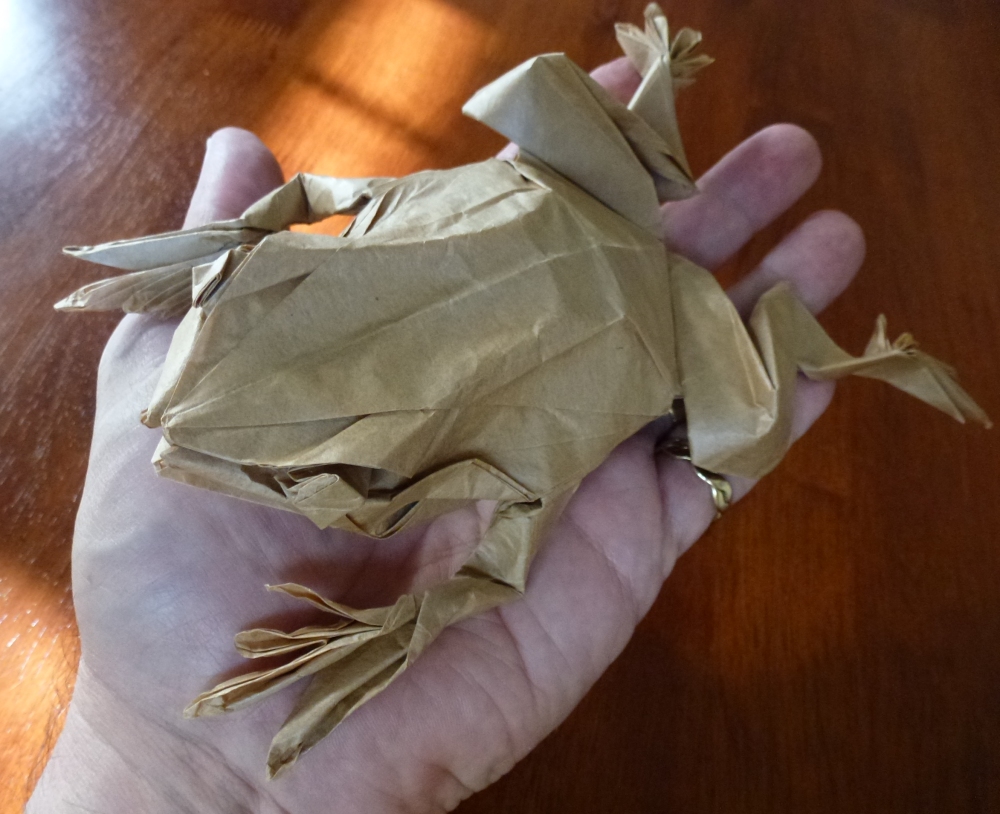 There is a LOT to like about this model, and some concerns – some of the steps are fairly poorly explained (given the nature of some of the manoeuvres I can not imagine how that would be improved) and some of the folding is through so many layers that without help this model does NOT stay as folded.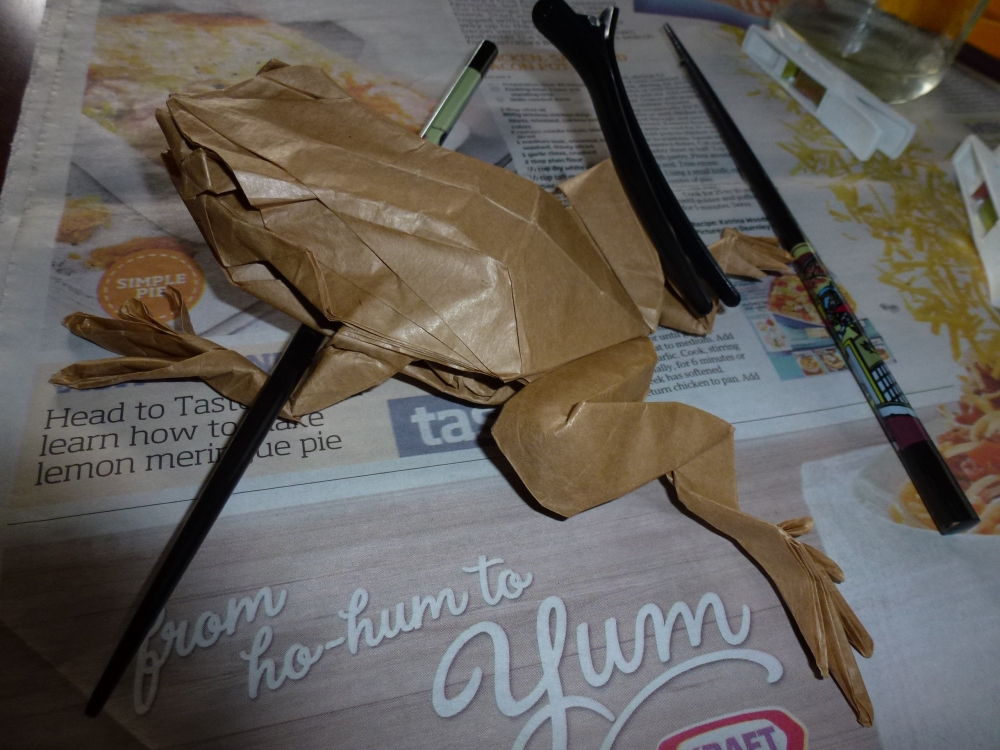 I decided to do wet-folding, with a little MC (methyl cellulose) to fold, mould and let it dry before moving on – this lengthened the time to make the model, but in the end made it most beautiful. Some of the subtle shaping would ONLY be achievable with foil-core paper or via wet MC folding.

In the end, this is the most frog-like thing I have encountered that was not actually a frog. the details are astonishing even to me (and I wrangled them out of a flat, uncut square).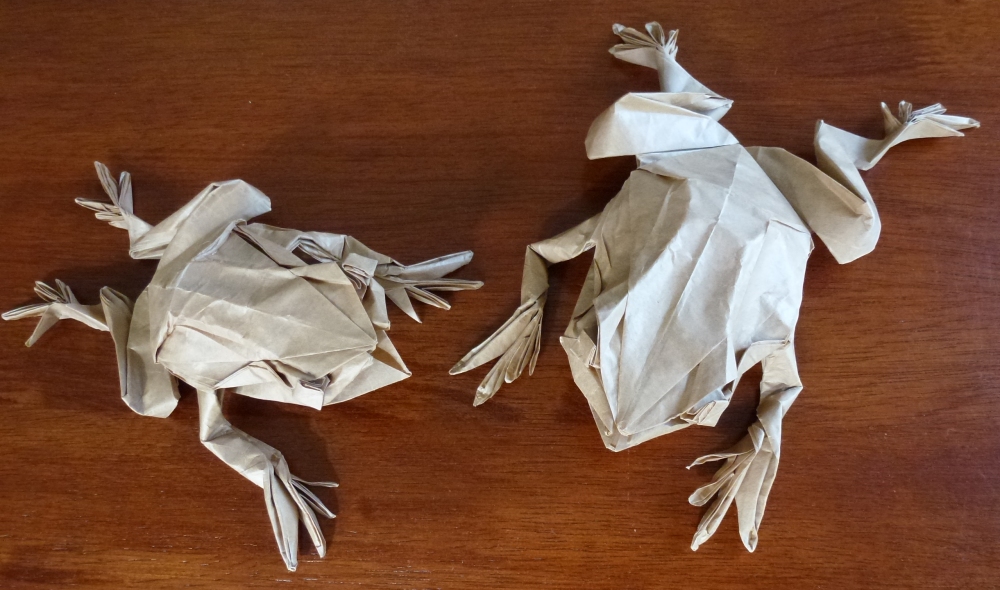 I ended up with 2 – my first fold, whilst smaller is different to the larger one, they both have interesting postures and attitudes and I am torn as to which one I prefer.
I am sure I will fold this one again – he is so cute, but I think I will wait until I have suitable thin green paper – the model is so well designed that it's tummy is one colour, rest of the body is the other – so I will be hunting paper that is 2 shades of green front to back (or perhaps making a bit of double tissue – we shall see).