I have, of late, been exploring different papers and decided some nice paper was in order.  Needing to get out of the house for a while (unfortunately from the cool aircon to the blistering heatwave), I bussed into the city then walked to an art supplies shop in The Valley called "Oxylades" but am always on the lookout for other local suppliers – sadly there seems little demand for it here so far.
They have an interesting collection of art papers – some beautiful light weight textured papers that would be amazing to work with – most much heavier than 180GSM, most lovely but brittle art papers suitable for painting and drawing on. They have a large collection of hand-made mulberry but it is card stock and would not take folds well.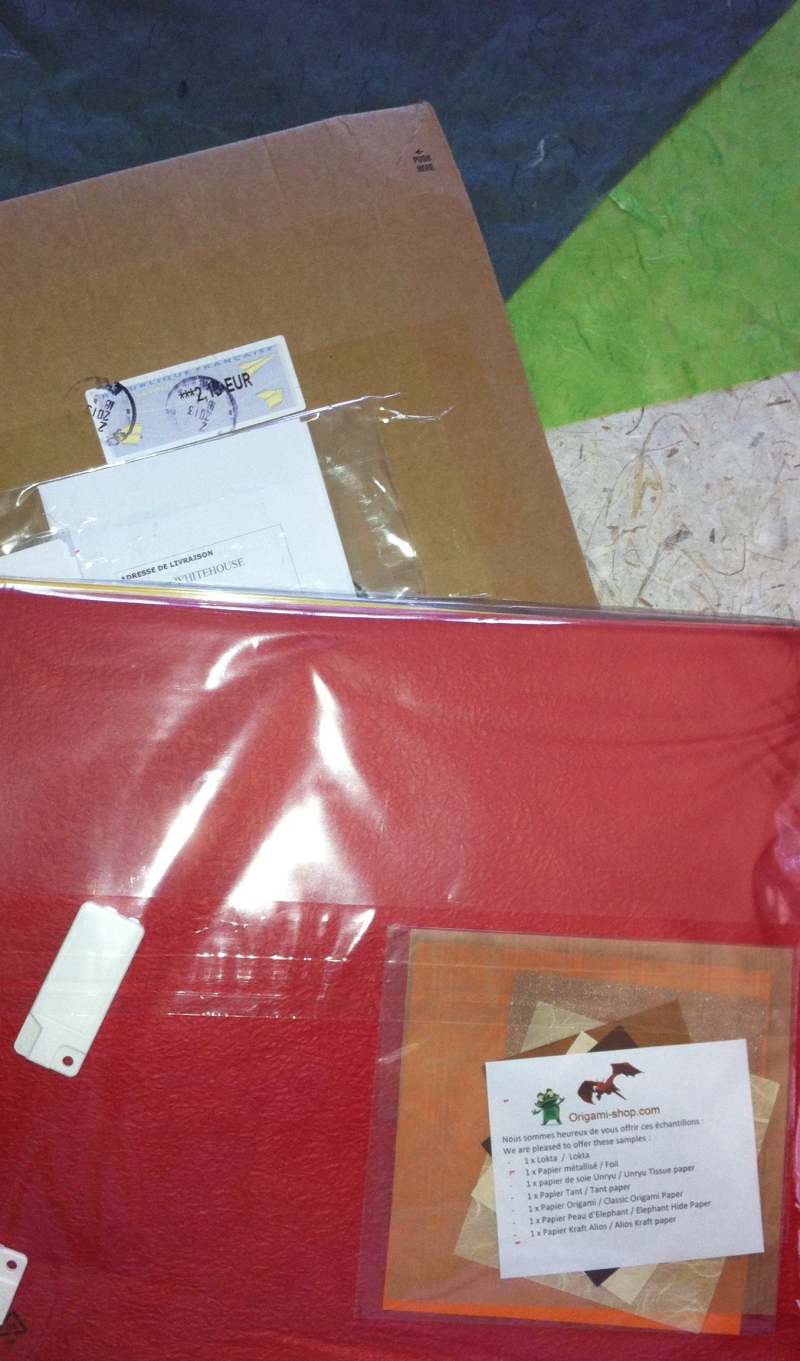 I headed to their racks of specialist papers and drooled at the Unryu tissues they stock – suck lovely things, fibres visible, thin and strong – decided on a black/grey and a lime green. I also bought a sheet of "natural fibre" paper made from banana and flax – very beautiful and lumpy but should prove interesting.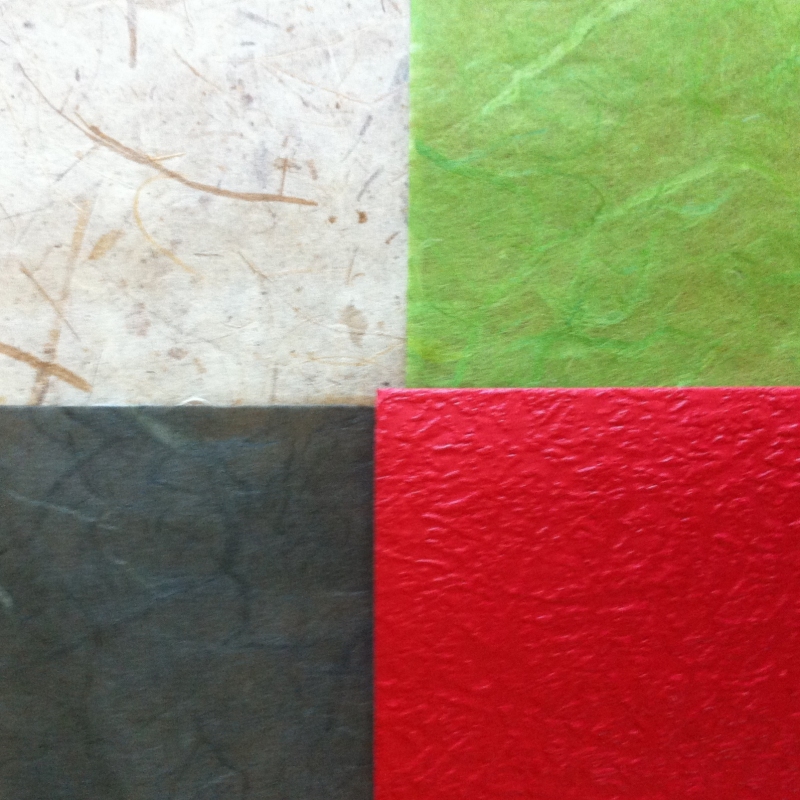 On arriving home, a parcel from The Origami Shop had been delivered and was baking on our front porch. retreating to the cooler interiors, I broke into the package to discover my VOG (paper made popular by the Vietnamese Origami Group – VOG, you see) paper had arrived.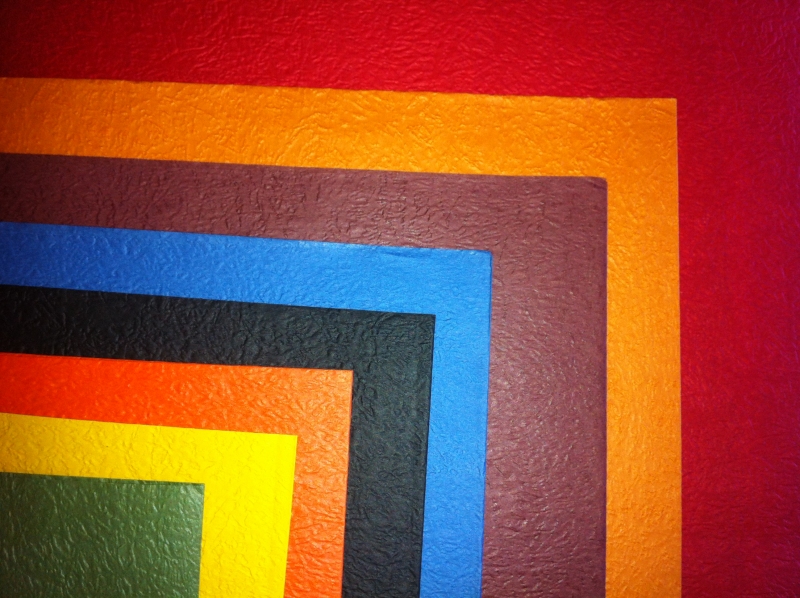 Huge sheets (folded into quarters for transport) of textured, colourful gloriousness – cannot wait to fold that let me tell you.
I also purchased a couple more "envelopeners" – fantastic little accurate crease splitters – you fold paper then run this little gadget along the crease and the sheet is split precisely on the crease, no more scissors – yay.
Fab day, all be it hot and a long walk, but worth it. I now have a fair selection of specialist papers – you really can tell the difference when working with good paper but I still really like brown Kraft paper also to prototype/practise complex folds on as it is strong, thin and cheap as chips – I wish I could say the same for the papers I acquired today.