I have been on the lookout for a nice giraffe for a number of reasons, but stumbled across Hideo Komatsu's in a JOAS Tanteidan: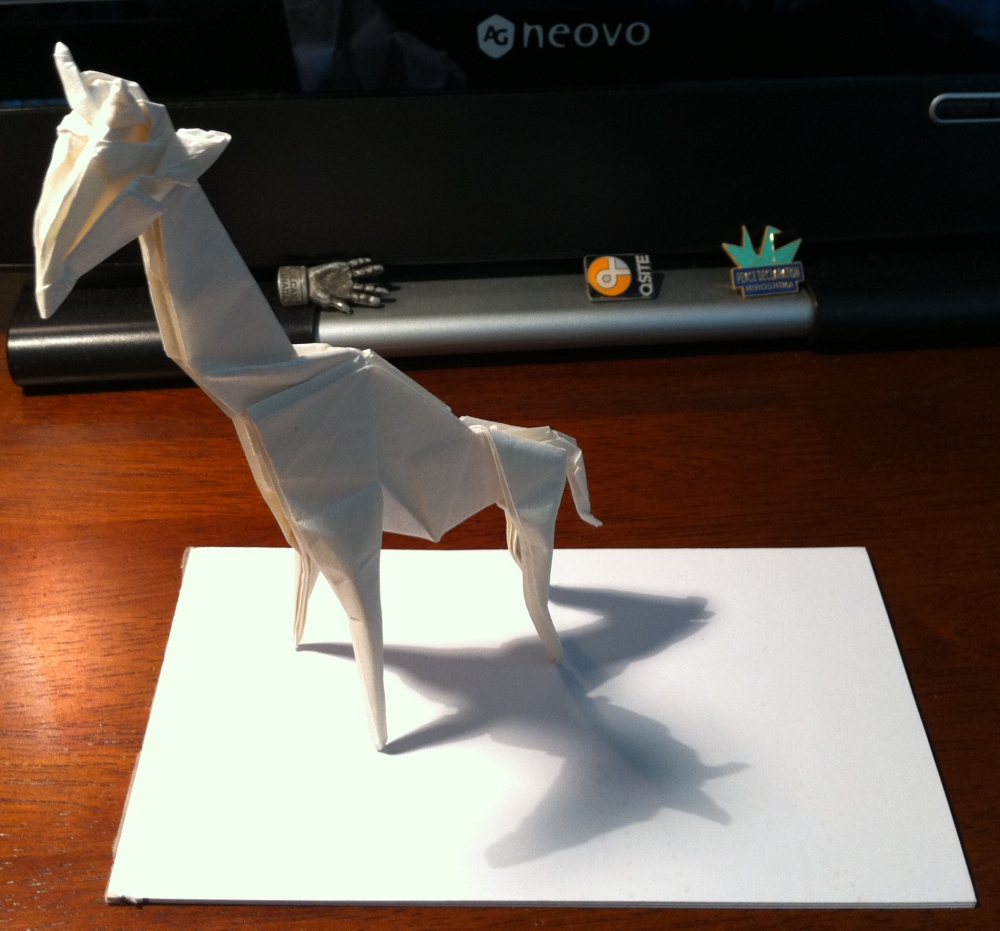 This was a fun model to fold – it twists and turns and for most of the journey looks NOTHING like a giraffe.
A very clever use of a sheet that positions the paper so we get an elegant neck with ears, horns and a very expressive face atop an appropriately proportioned body.

I am very happy with this, my first fold of the model – I will fold it again I think partly because the result is so lovely, but partly because it was fun – so many odd and challenging techniques that all seem to just work.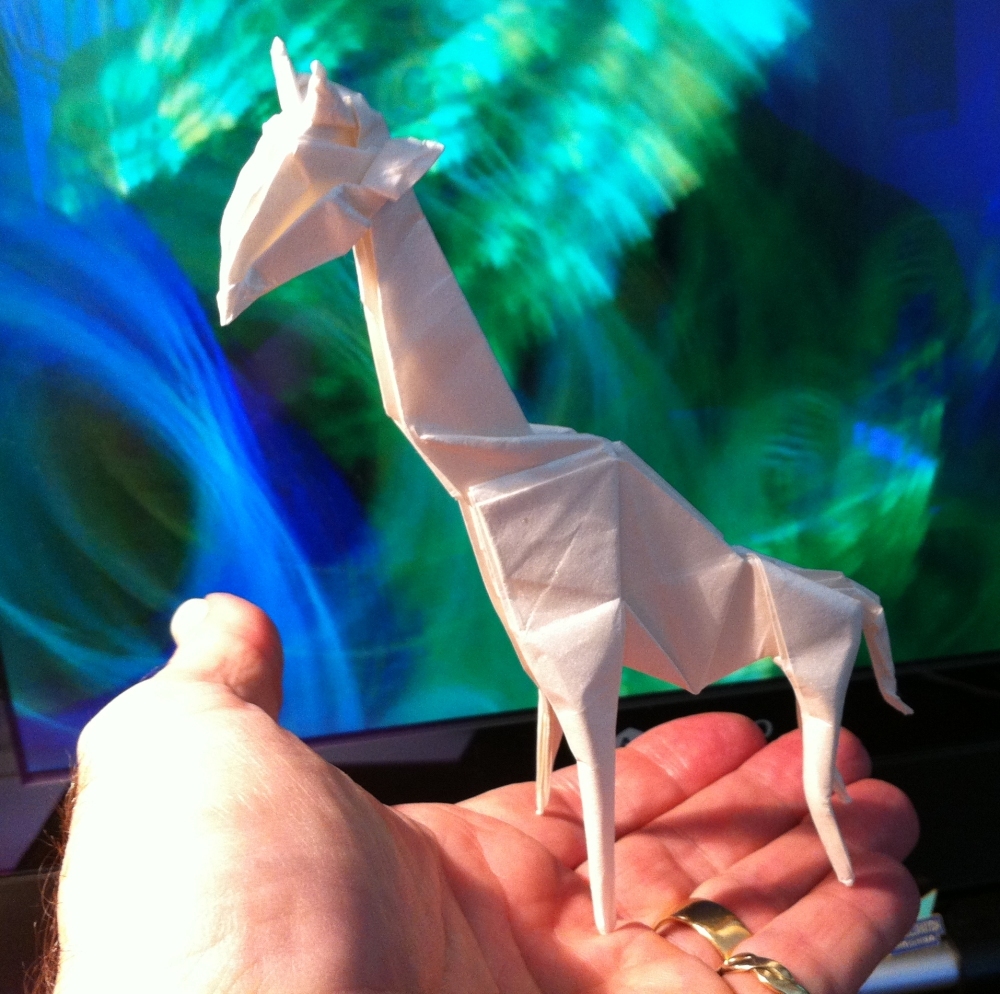 This was the Weekly WTF (What's That Fold?) #6 – correctly guessed by Alix – yay! then subsequently guessed by Justin (you are getting good at this dude).