Originally I was approached by a blog reader who wanted to know how a particular part of this model worked. Given I had never folded it before I had to admit I did not know, but would love to find out: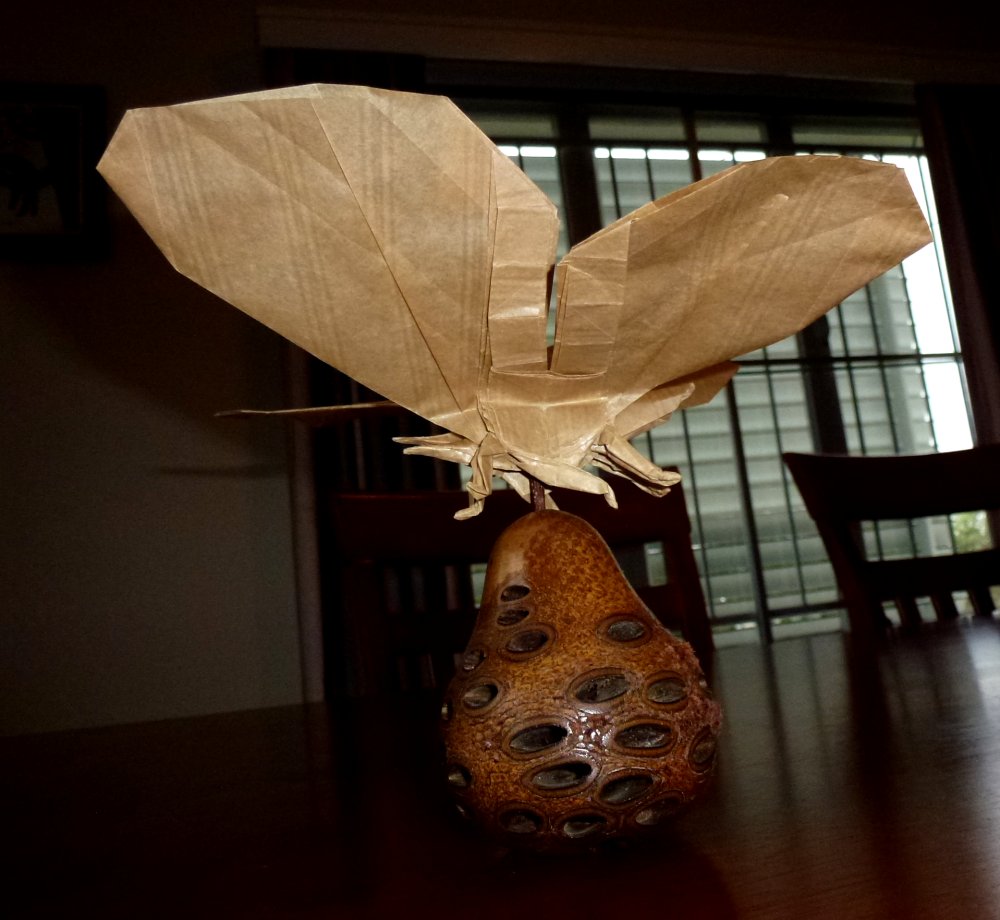 This is a torturous model by Robert Lang from his book "Insects and their Kin" – torturous because most of the detail originates in the MIDDLE of the sheet, via some astonishingly complicated manipulations. We tease 6 legs, abdomen, 2 antennae from the middle of the page, leaving large expanses of largely un-folded paper for the 2 pairs of wings.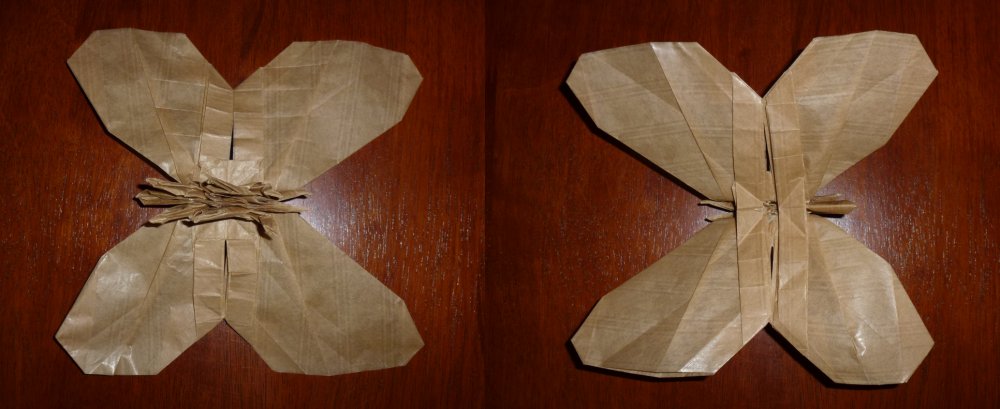 I have wrestled with this for an age – not sure the instructions are very clear (particularly layer management late int he piece) and certainly are not noob friendly.
As a first fold I am very happy with the result – not sure I wold fold it again, I do not really like the way the body sits and the clumsy layering at the wing junctions but it was a fascinating exercise in accuracy none the less. I say clumsy but I know of the design genius to engineer such a shape, so please Mr Lang do not rake this as a criticism, I remain in awe of your paper prowess.

Folded from a 35cm square of really thin crisp Kraft via a brutal diagram sequence, I could not imagine folding it smaller nor with thicker paper – the number of layers and tendency, due to the thickness, for reference points to drift make this a difficult model to control.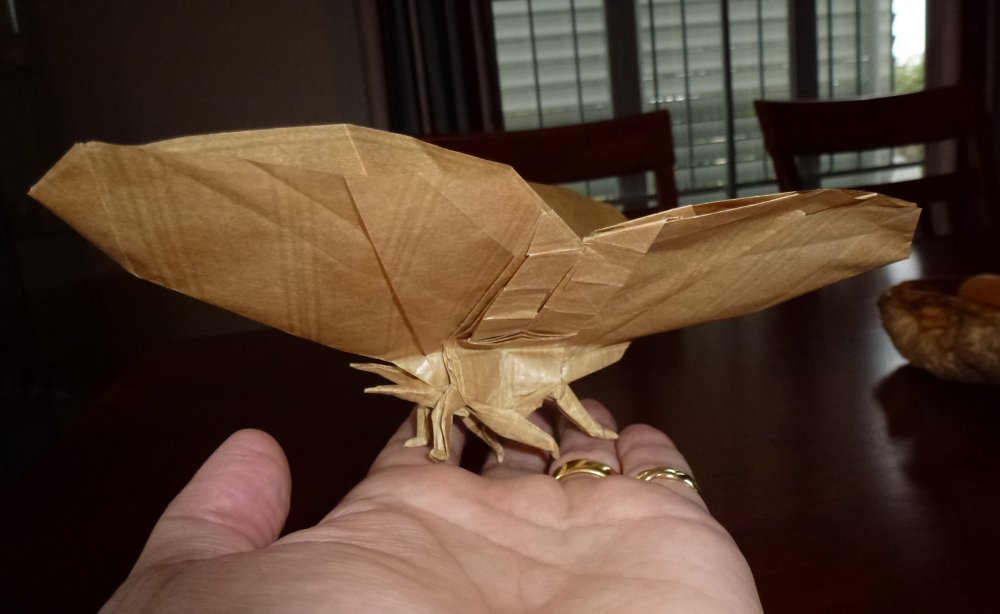 In the end, however, it is recognisable, really detailed and has taught me something to boot so it is a win-win really. Hope this helps Will – a little late I know but it has been busy times of late – summer holidays soon so lots of opportunity to mangle paper coming up.