I was gifted some beautiful but fragile rice paper (paper made with rice plant fibre) that is flecked with gold leaf: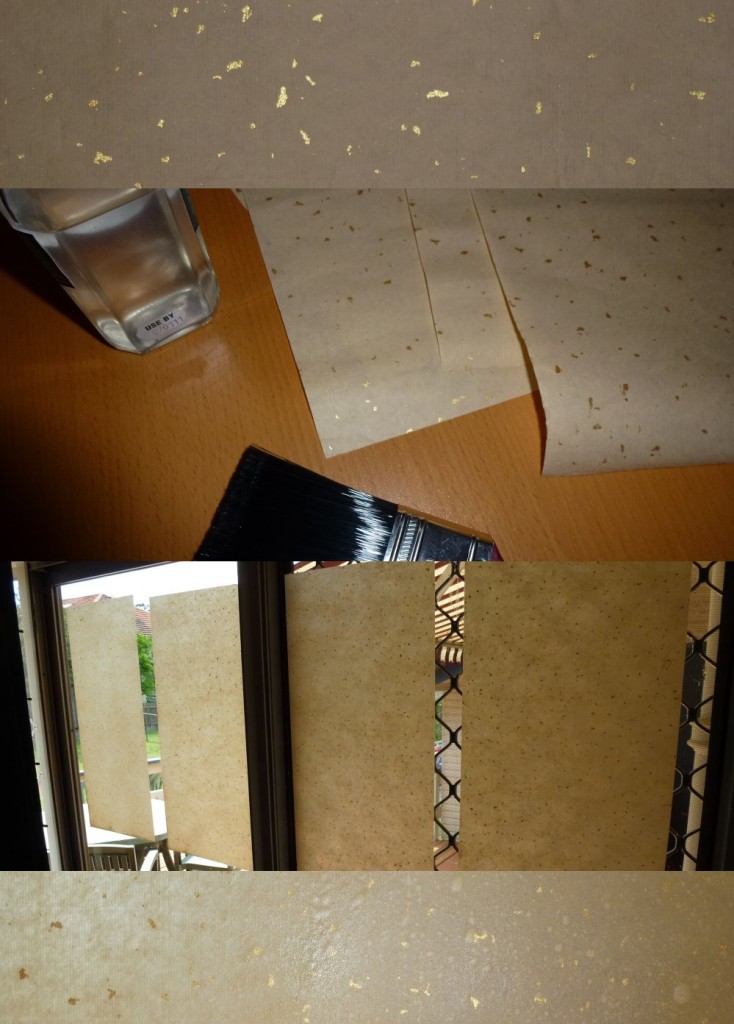 Soft, fabric like I realised it was fairly useless as a folding medium so, armed with some freshly prepared MC, I plastered it to a window in the hope that the addition of sizing to the paper would make it useable.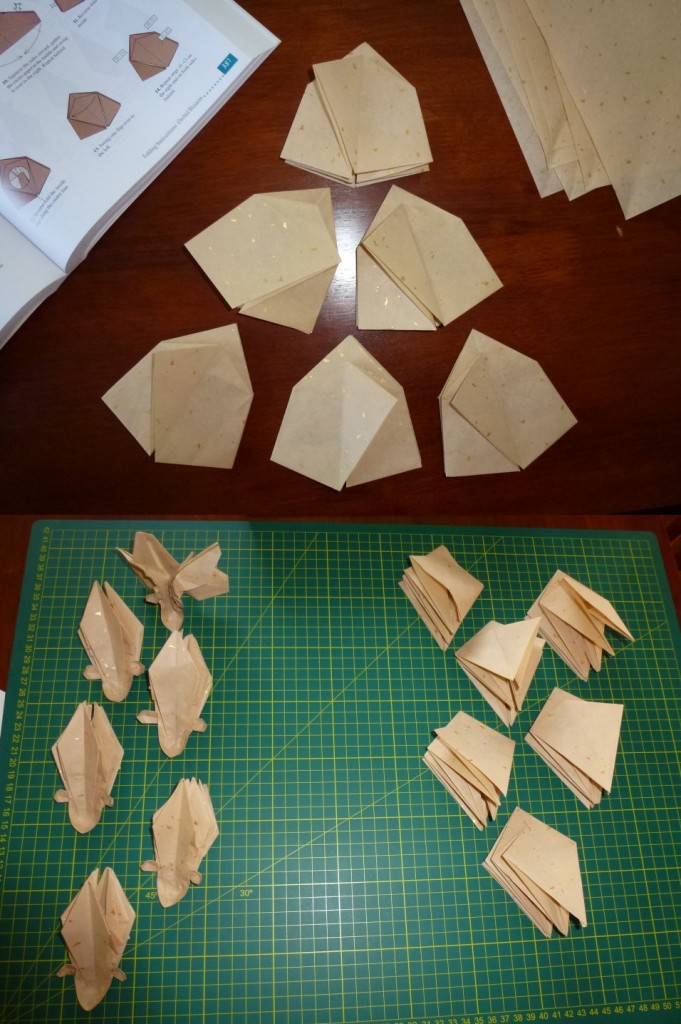 When it was peeled off the window it was crisp, strong and lovely – I cut it into 12 squares, the largest I could avoiding frayed and torsion damaged edges, and then set about folding into something lovely enough to match the paper.
I had folded Robert Lang's Orchid a long time ago and thought it might be nice to have a spray of them together on a stem.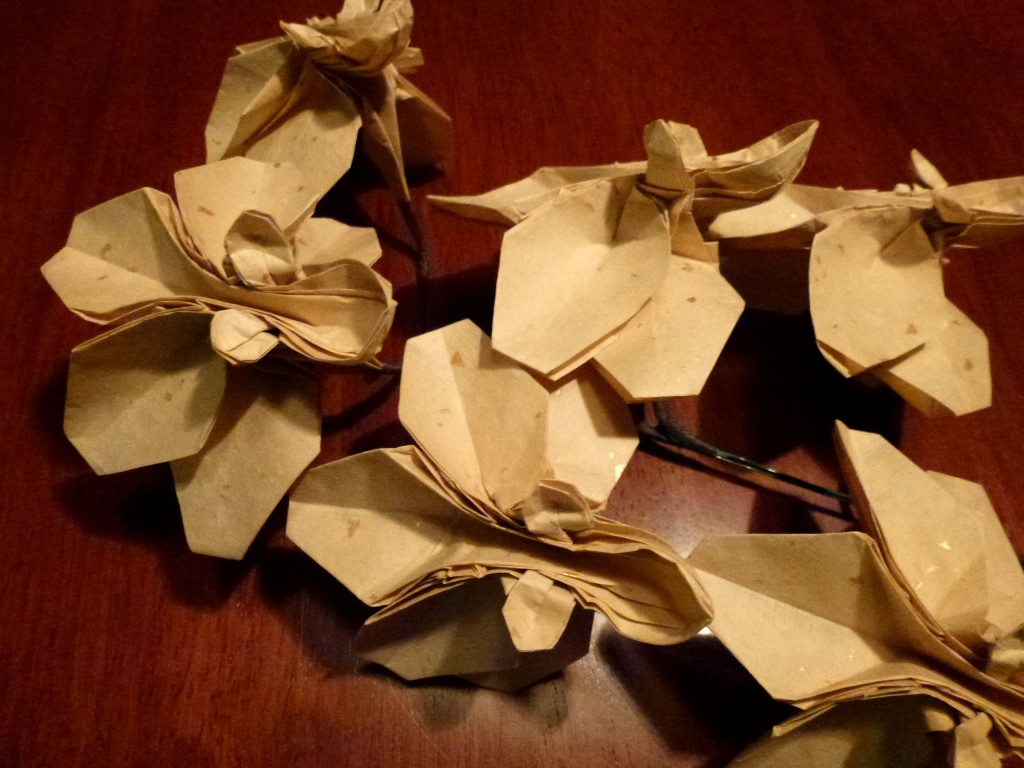 The paper was lovely to fold, has a subtle texture and the gold leaf is exquisite, and keeps its shape well.  The overall composition is lovely, I made enough for 2 stems of flowers – both will have a permanent home soon.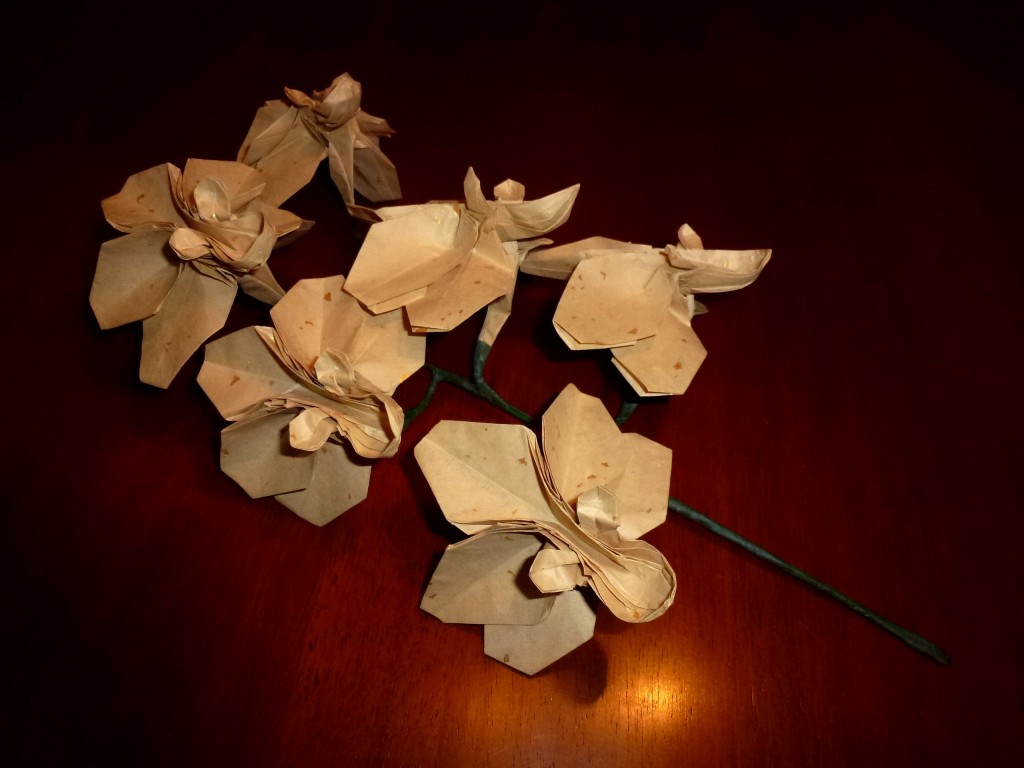 Standing back from this, I am struck with how lovely it is and how pleased I am that I managed to make something so beautiful.