I have recently spent time in a cabin in the woods – well, in truth, it is a cabin among some semi-tropical rain forest in the border ranges in northers New South Wales – a retreat for body and mind: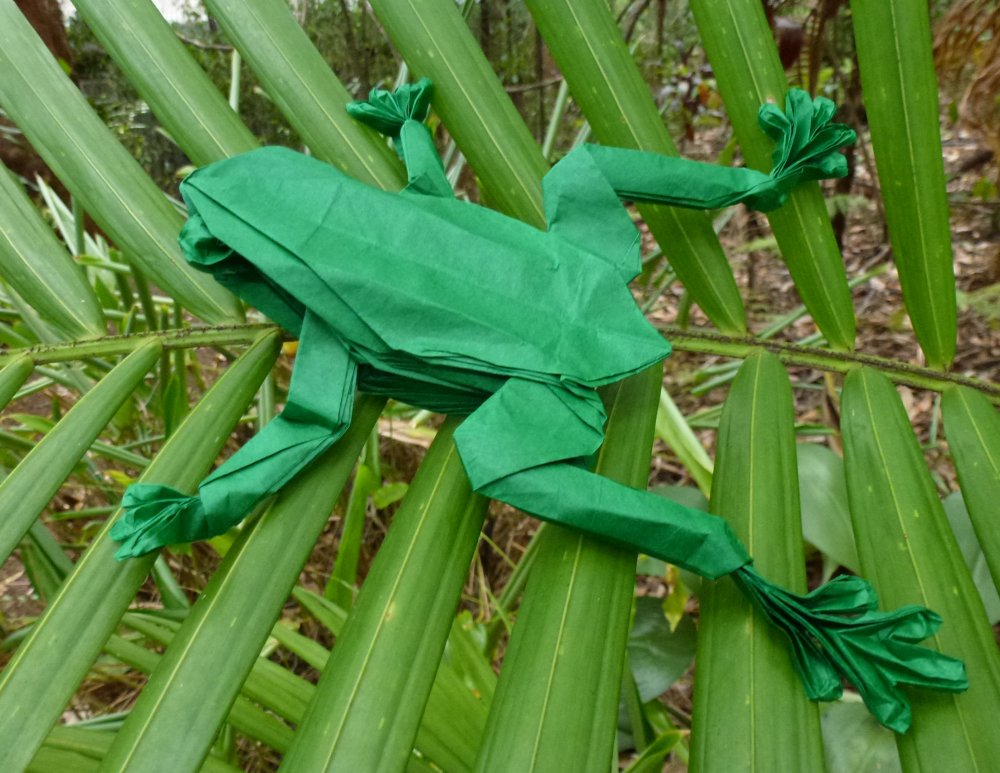 Having made some "double tissue", I was itching to see how it took folds and I remembered a green thing I had folded way back as part of the 365 project – Robert Lang's Green Tree Frog. My first attempt was small, white and not very detailed so I thought it might be fun to torture some double tissue with that design.

The paper takes folds beautifully, and creases are sharp and easy to reverse, it has a matt side and a glossy side – I chose to hide the glossy side as it is not evenly so.
The resultant frog is lovely – I even managed to tease suction discs on the end of each toe. I left it as a "thank you" to the owner of the cabin – a habit becoming more common.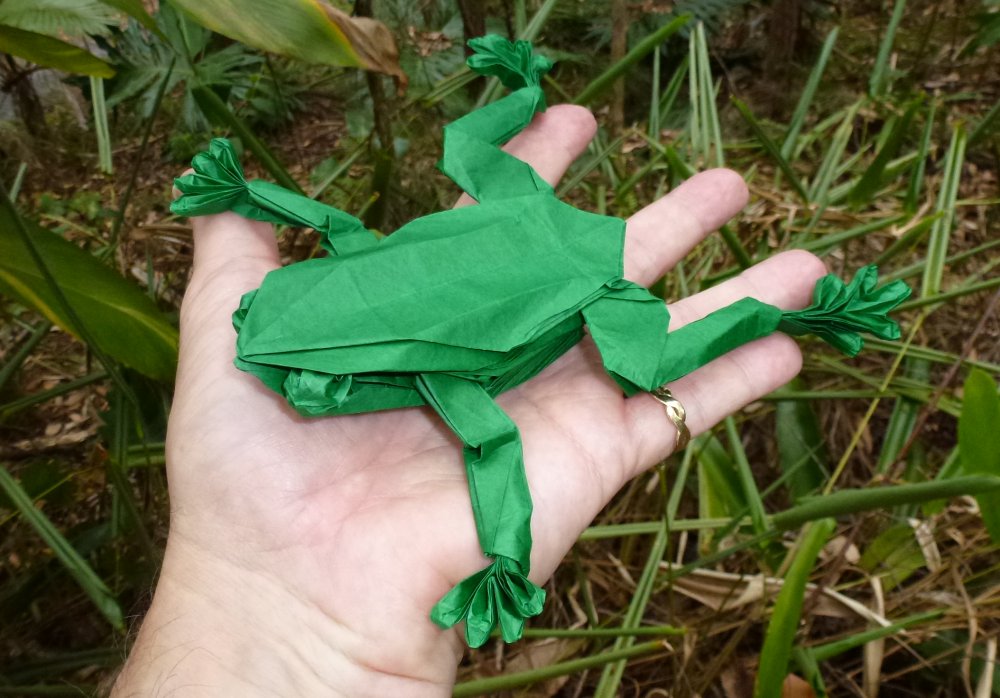 I love it that I can make amazing to fold paper and it costs only a couple of dollars in tissue paper, and will be making more double tissue soon.