Now I first found a partially incomplete PDF of this model and thought that it, for the most part made sense: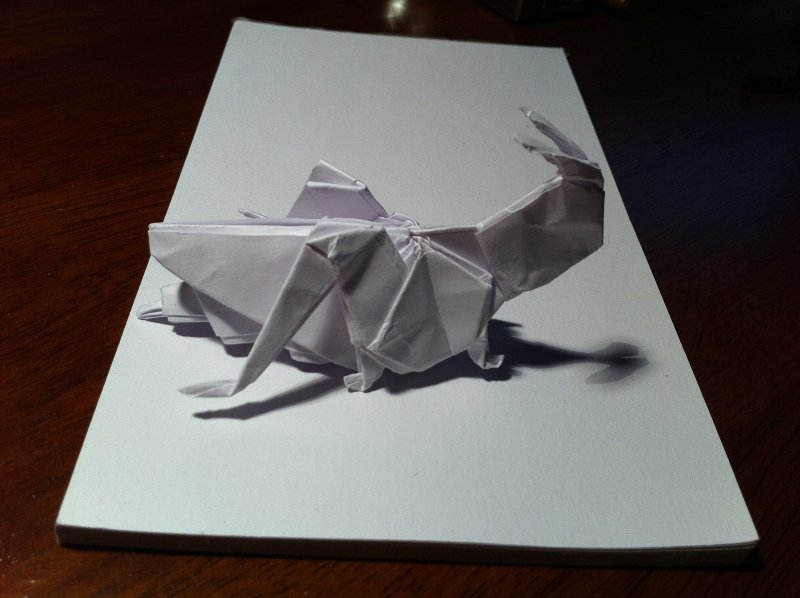 Little did I realise that the important parts (head, legs, abdomen) were not actually explained so I … improvised. It is an ingenious re-working of the frog base – the same one that I taught my tutor group, with some twisting and tweaking to make extra limbs – nice to remember when next I feel inventive.
Mightily pleased with the result but it is some serious paper torture – A4 page twisted, crimped and bent down to make a model that is barely 5cm long – my reference pad (underneath) is sideways to display the model.
I like it – realistic enough to make my daughter jump (she is afraid of them) so that says something at least.