I am honored to have been allowed to learn how to fold Satoshi Kamiya's  Ryujin 3.5 by an extraordinarily talented folder who goes under the name "MrOrigami".
When finished, it should look like this: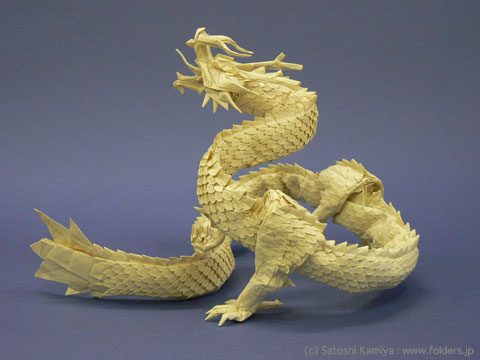 He sends me lessons, I must complete them neatly and photo-evidence back to him before he sends me the next lessons.
This blog post chronicles my progress so far. It is a long and winding road towards folding the whole thing from one square of paper – that road consists of a myriad of skills, techniques and components all designed to tuck away 70%+ of the sheet revealing just the dragonny bits.
The Crease Pattern is terrifying (but if you look closely you can see head, body in 2 sections, claws and tail … well, I can):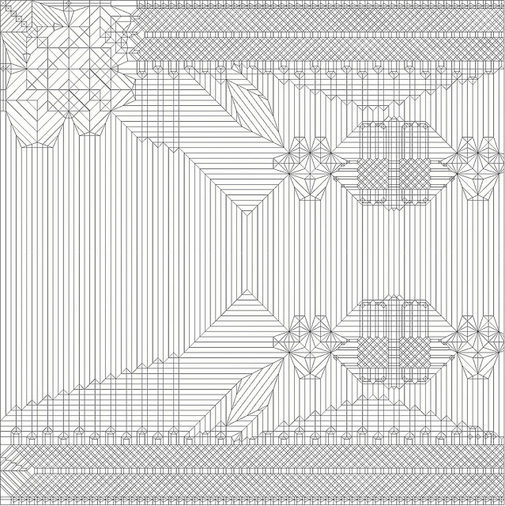 I hope I am skillful enough to learn how to fold it … we shall see. Explore PART 2 of this project.
Lesson1 – Blocks to fans, fans to blocks, blocks to summits and back again (4 different lessons in one)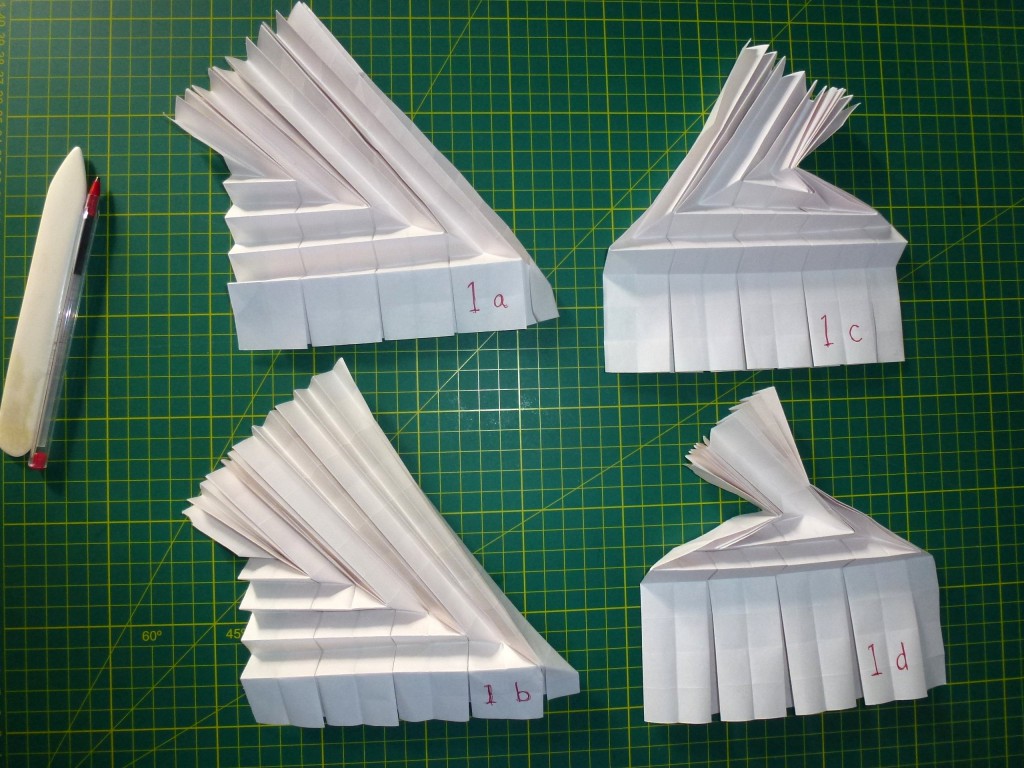 Lesson 2 – Transition units – that transform wide pleats into smaller ones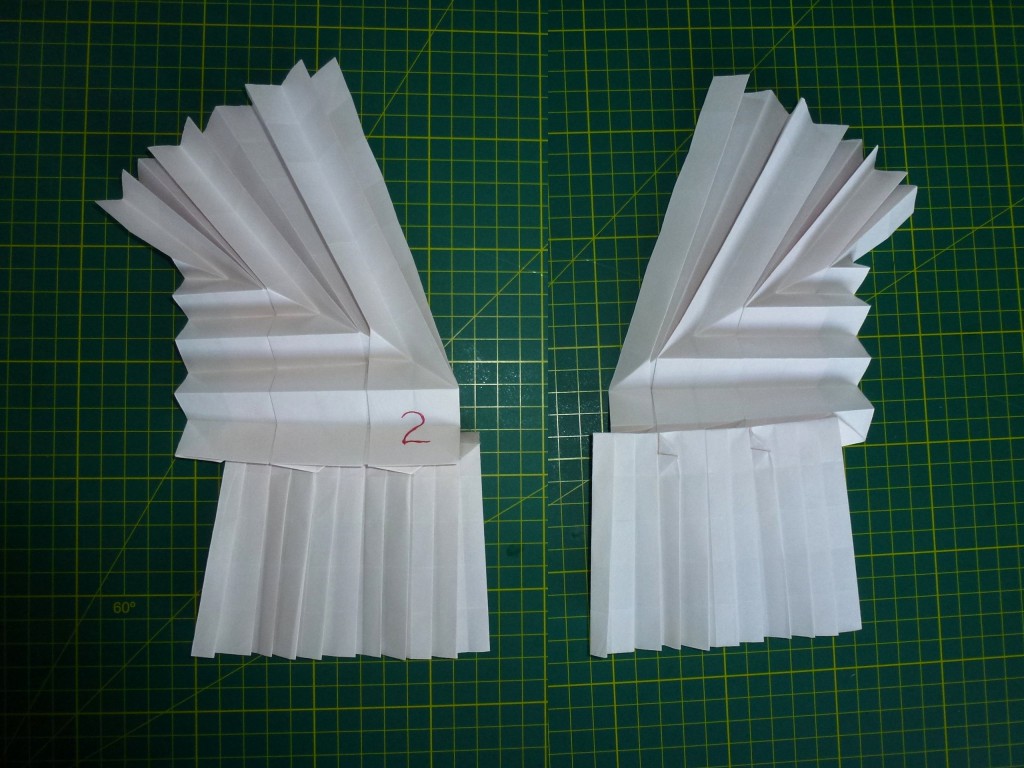 Lesson 3 – Scales and shaping – the model has 2000+ of these little blighters, better get good at them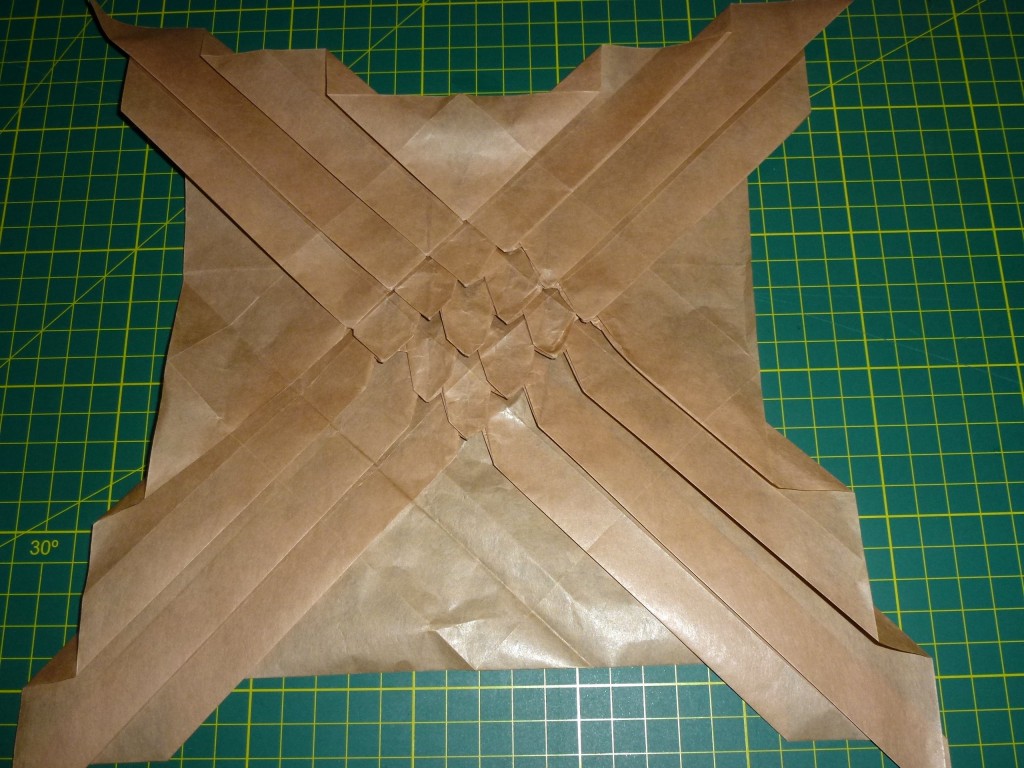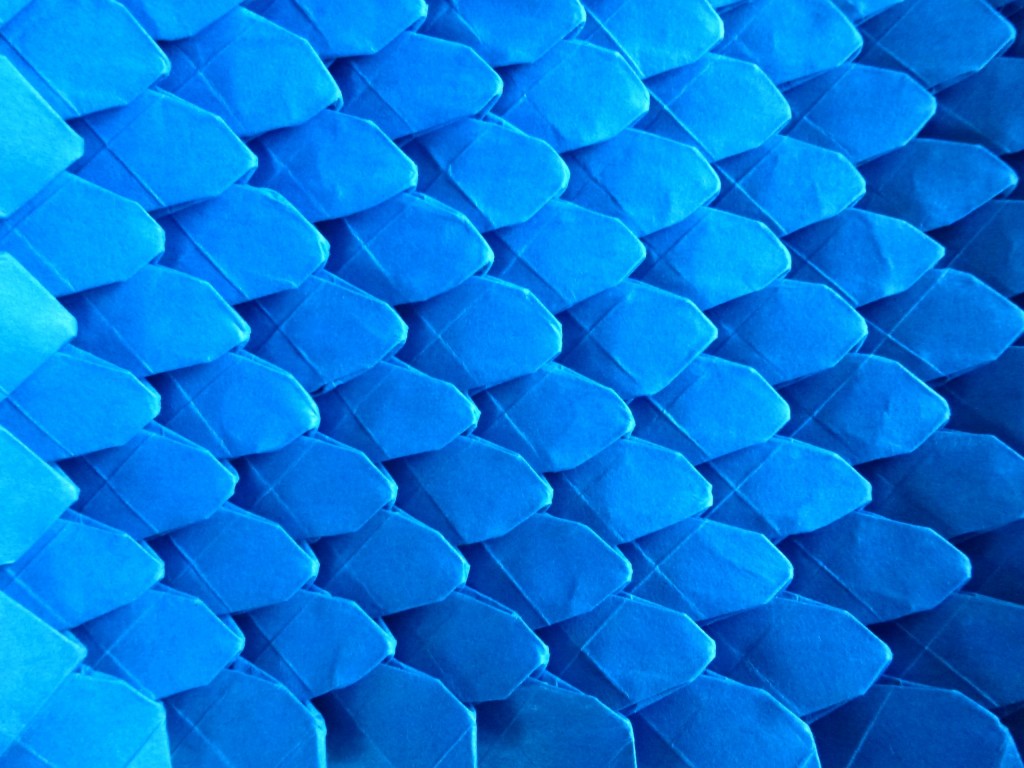 Lesson 4 – Scales and belly pleats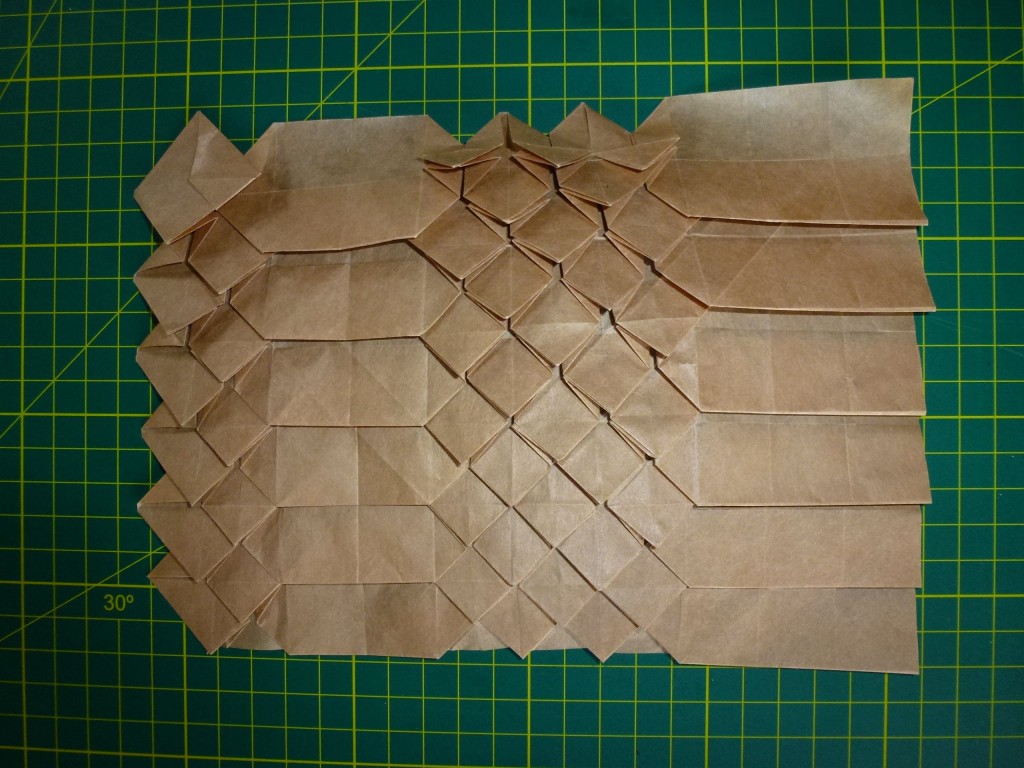 Lesson 5 – The Tail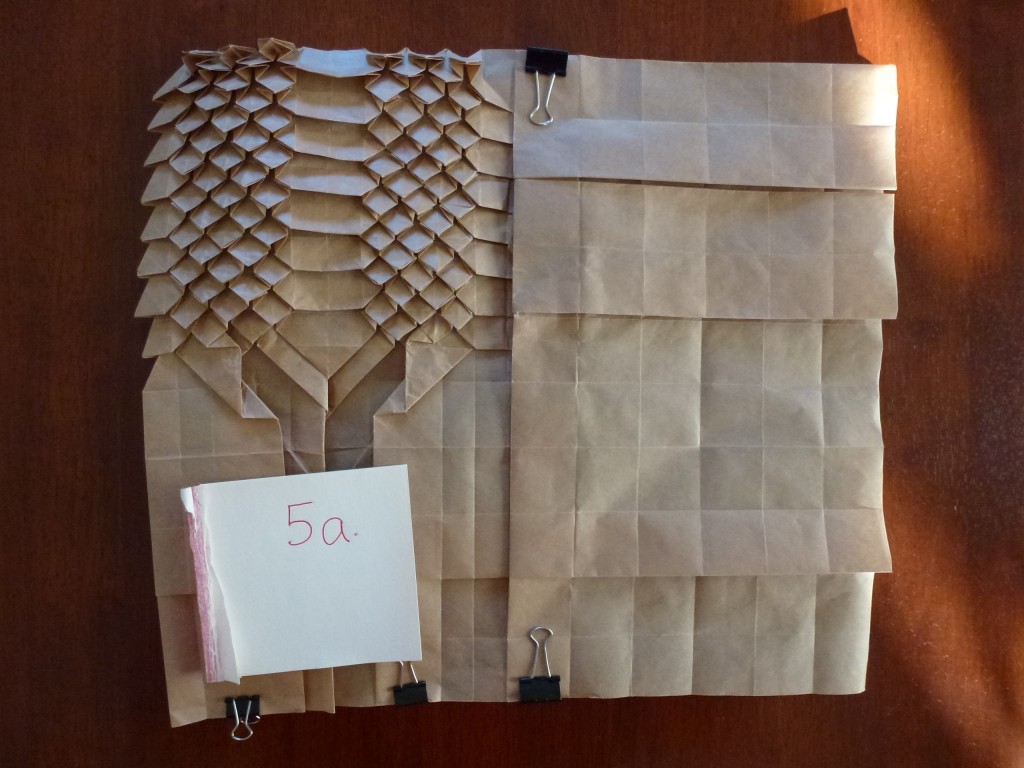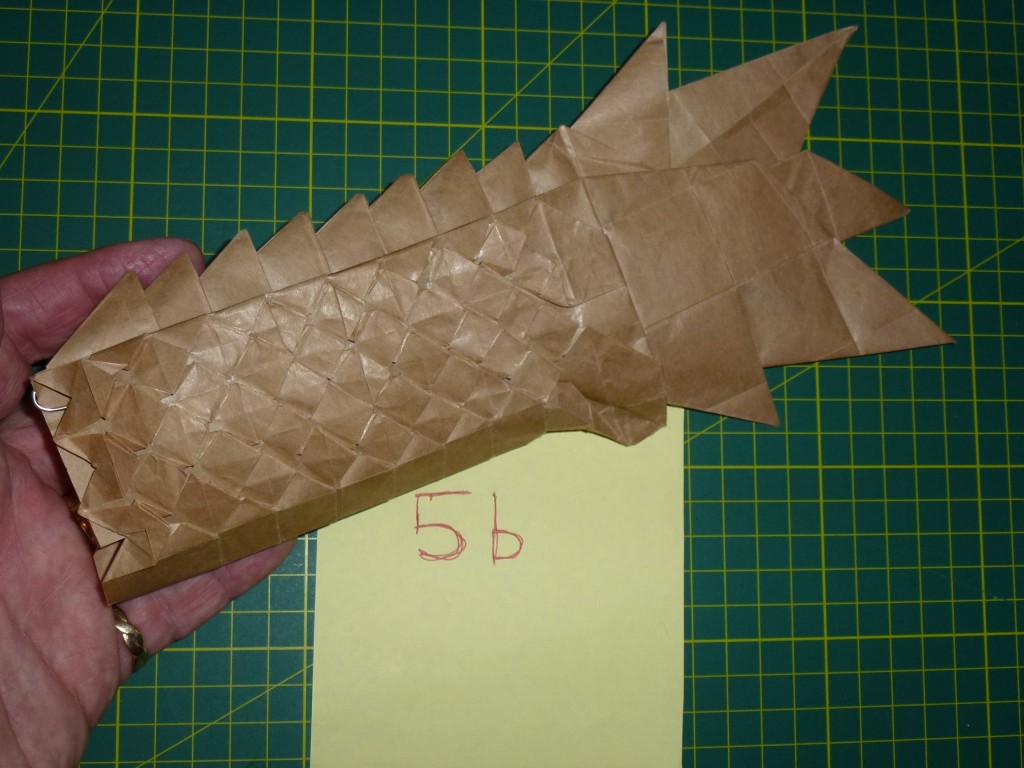 Lesson 6 – A Diamond stretch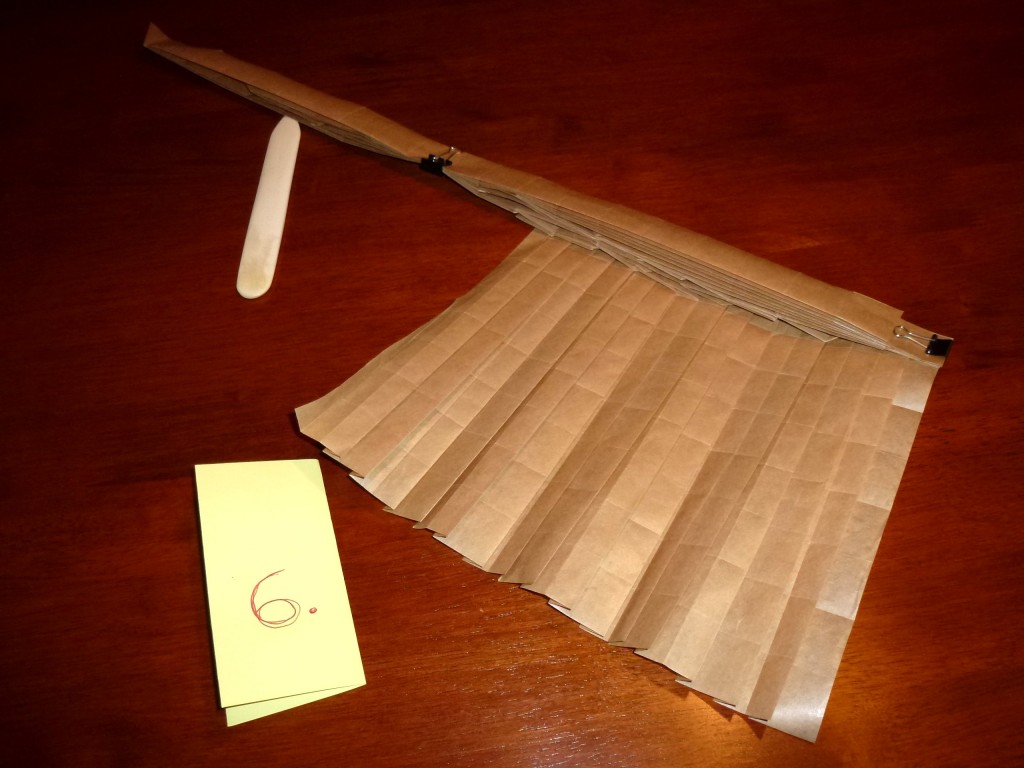 Lesson 7 – Shoulder scales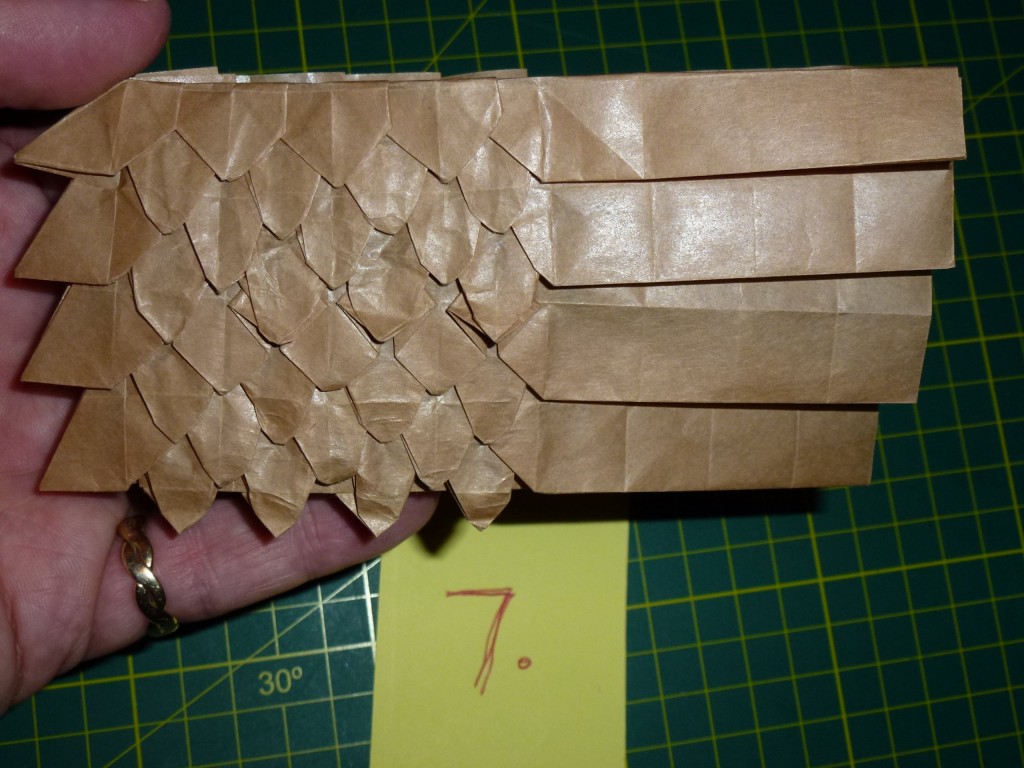 Lesson 8 – A Leg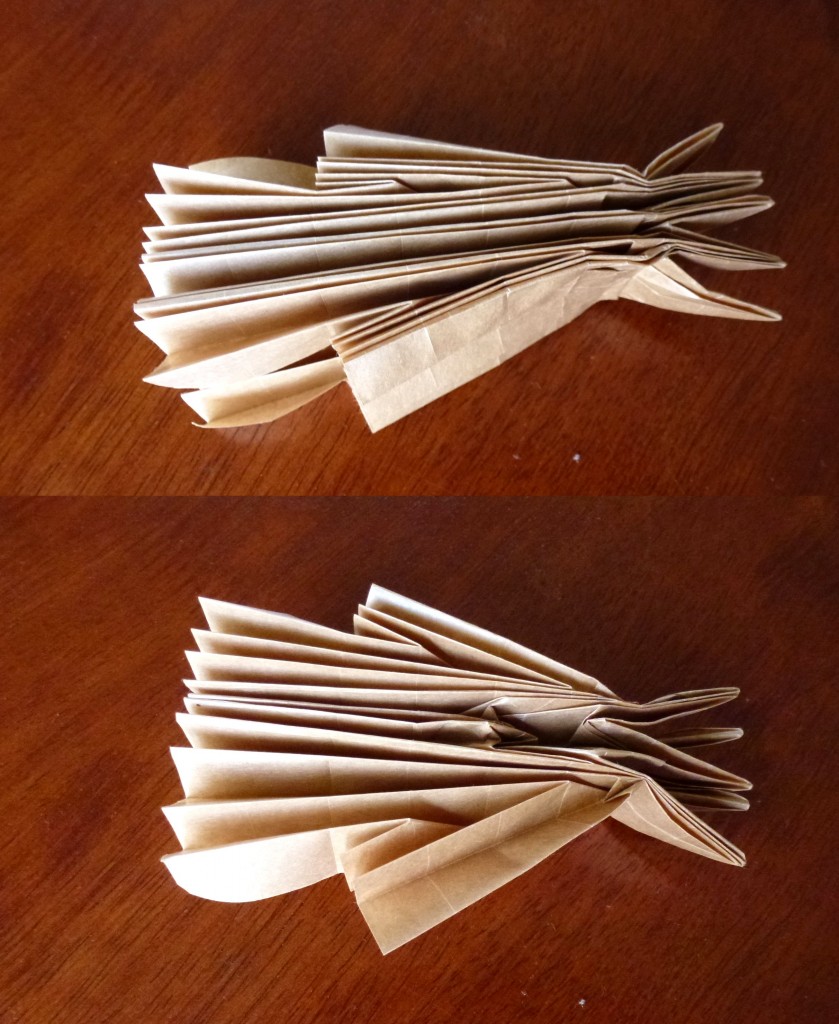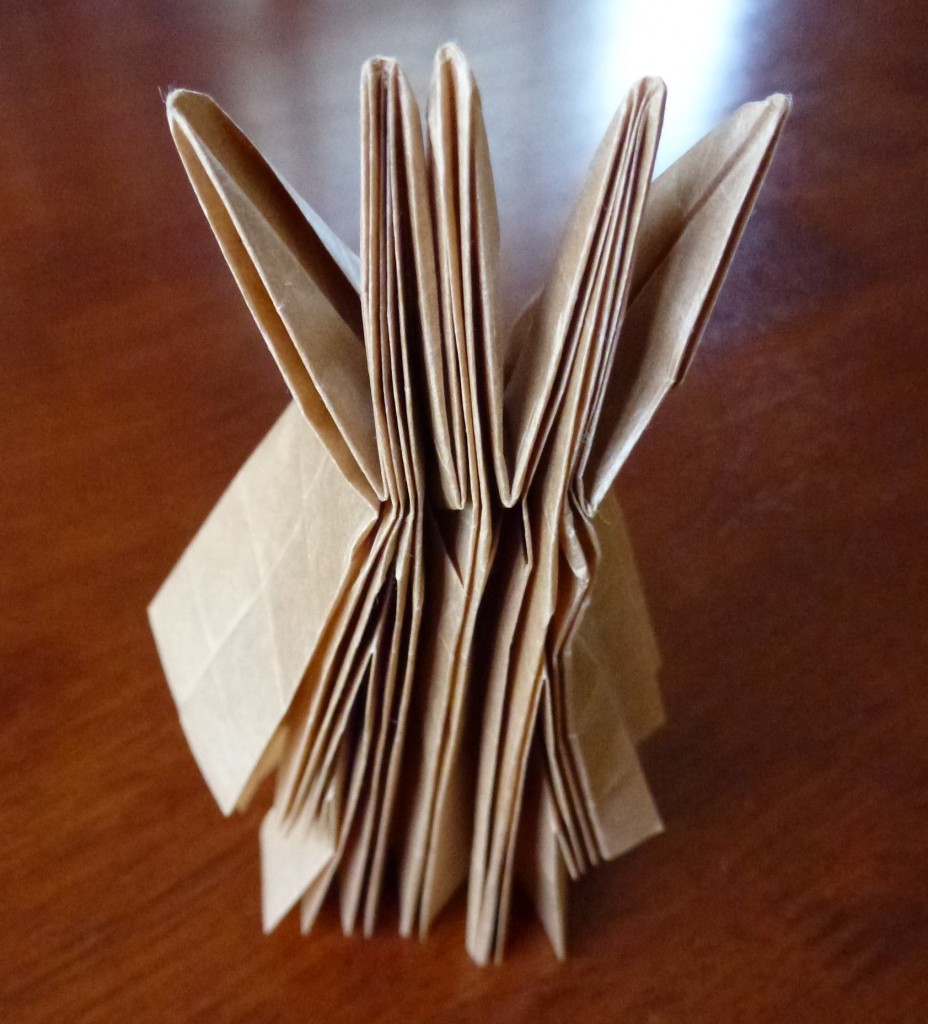 I found out that I had been given an old version of lesson 8 – so got an updated one that included shaping of the toes, so re-folded to try it out: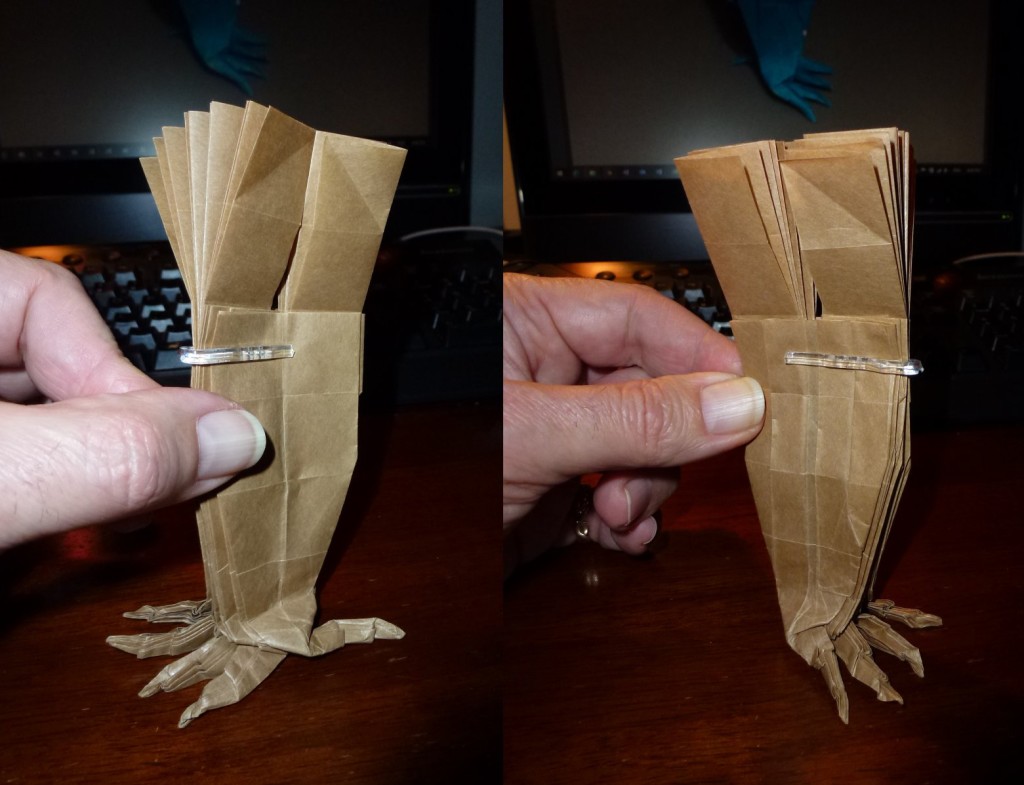 Lesson 9 – Shoulder transitions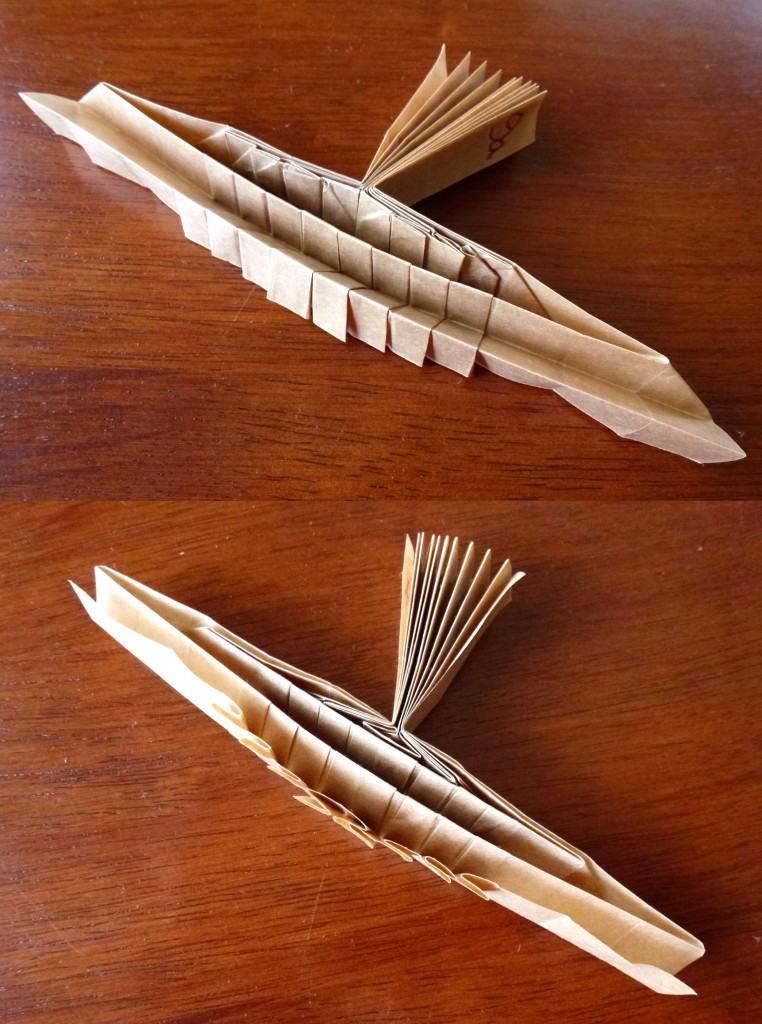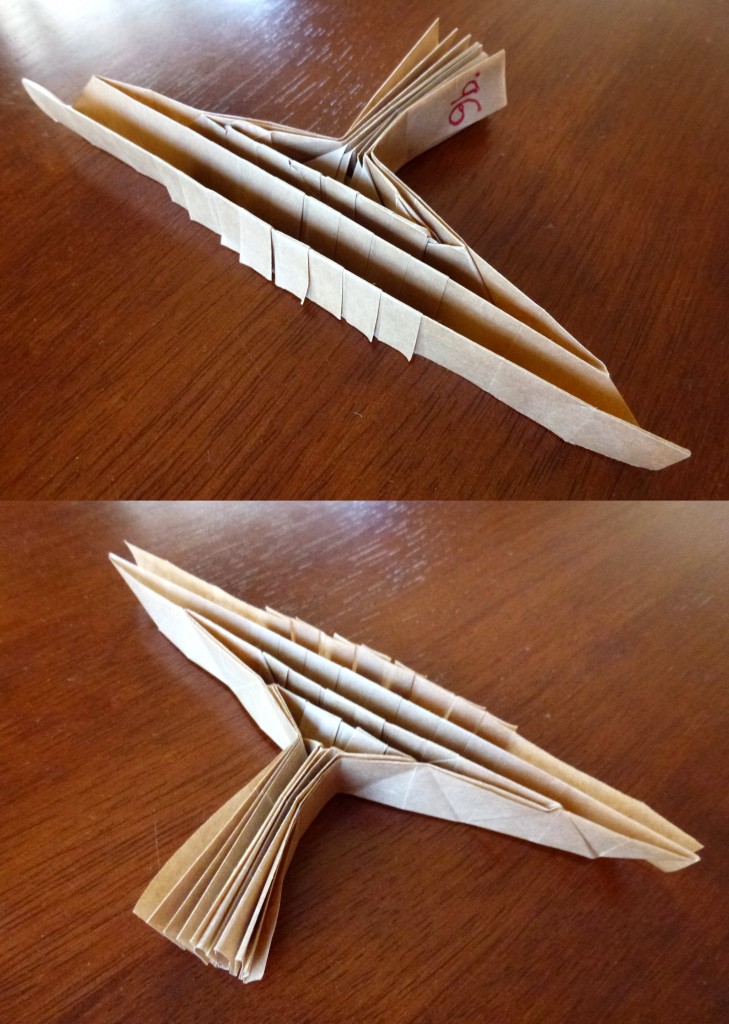 Lesson 10 – Spine Break (to make room for shoulders)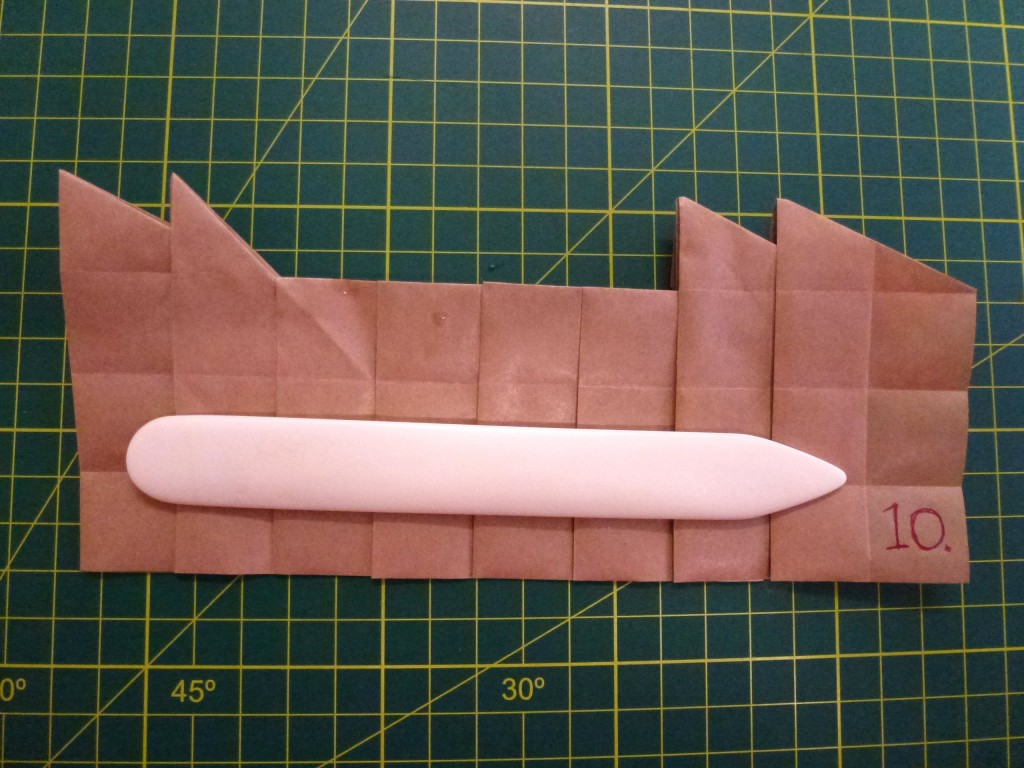 It is not all plain sailing – Lesson 11 is a bugger – a pair of legs and shoulder assembly that is (so far) beating me – First attempt at least found one of the feet on one side of the shoulder patches but I could not find the other foot among the plethora or crinkles – I think I will be more coordinated next attempt, and have learned a lot about careful persistence with this lesson (logic tells you all these folds can not co-exist, but they find a way):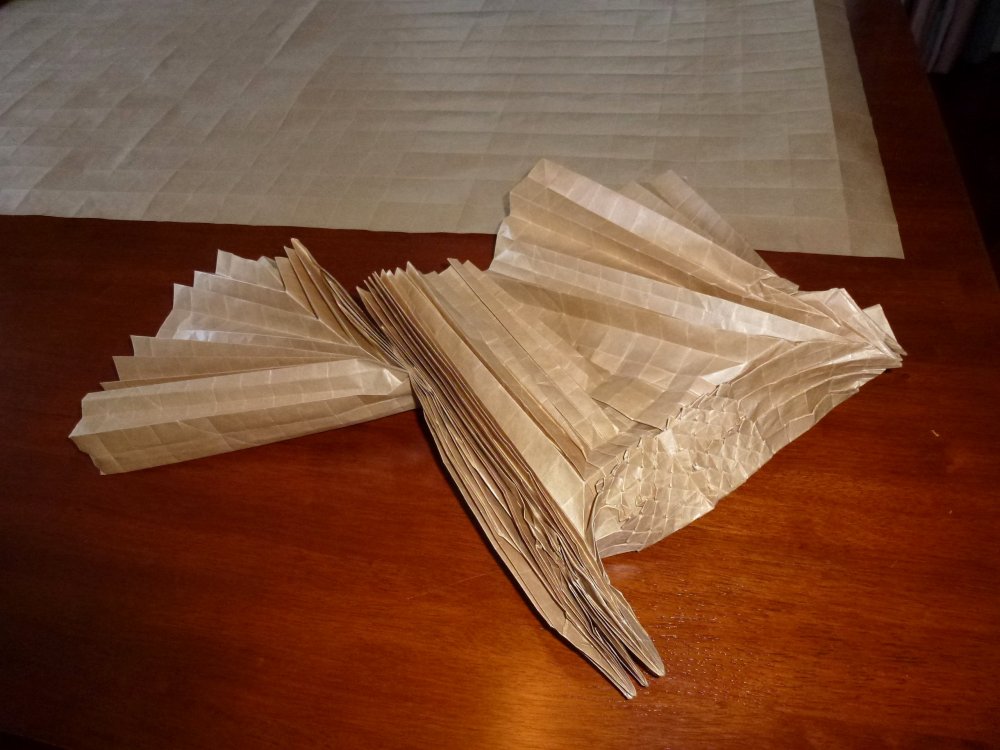 Lesson 11 continues to perplex me – wondering why attempt 2 was so difficult, I try to collapse the feet after doing the shoulders only to realise I had done the shoulders UPSIDE DOWN, meaning all the pleats were running in the wrong direction … live and learn I suppose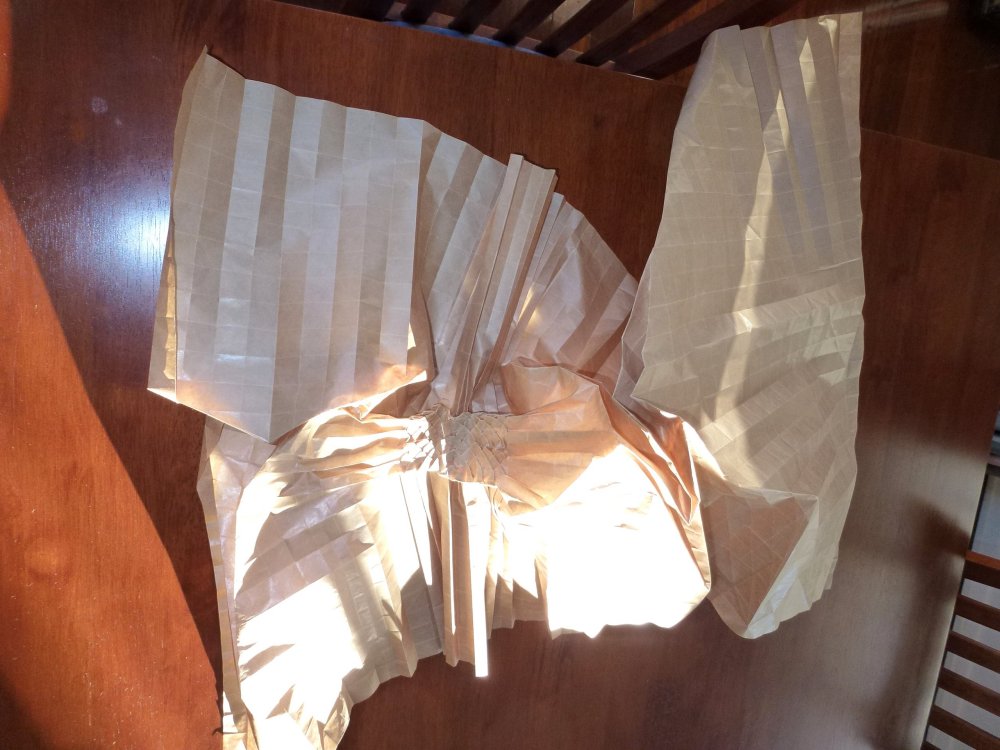 Lesson 11 – complete: What an intense fold – so much happening at once and a terrifying glimpse at what is ahead. This is attempt #3, it is not very tidy in places and I will probably attempt it again (just to prove to myself it was not a fluke) but fairly happy to have wrangled so much paper away: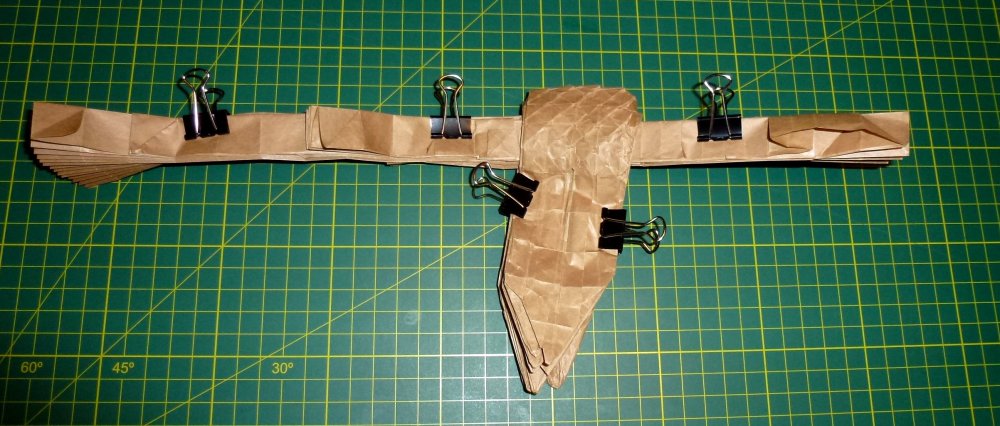 LOL. So I sent my photos of proof to my Sensei and he asked if he had sent the MODIFIED versions featuring legs and toes…no said I – bugger.
Another 12 hour fold, this is lesson 11 Version 2 complete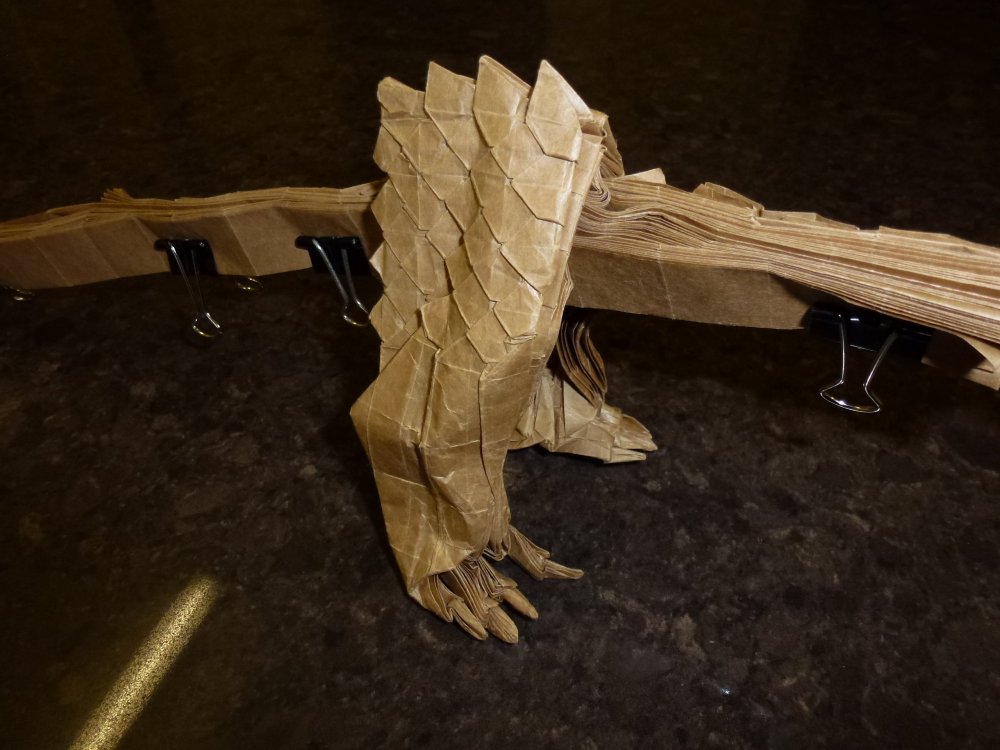 You can see he is now a set of legs and shoulders, knees and toes – the bundle of paper in the middle will be sheathed in lovely scales, no idea how yet but you get that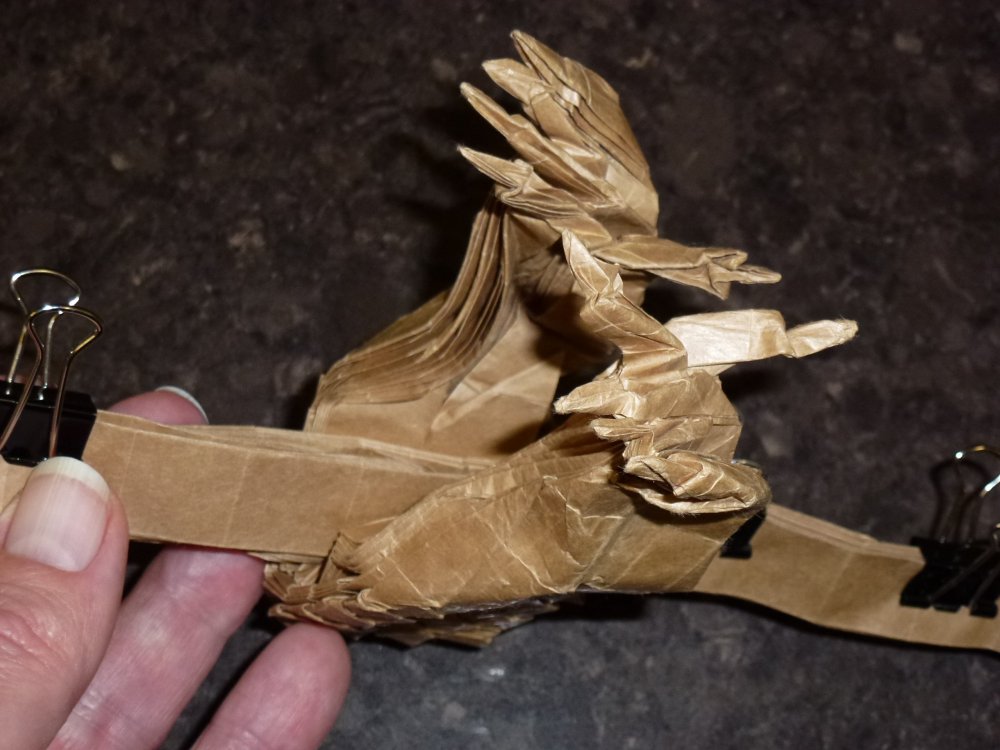 With some wire, a little MC and some patience, these legs and toes have HUGE modeling potential
…and the folding continues, carefully. EXPLORE PART 2 of this project.