A good friend, Janet, found some marbled tie-dyed mulberry paper when she was recently in Bangkok, Thailand.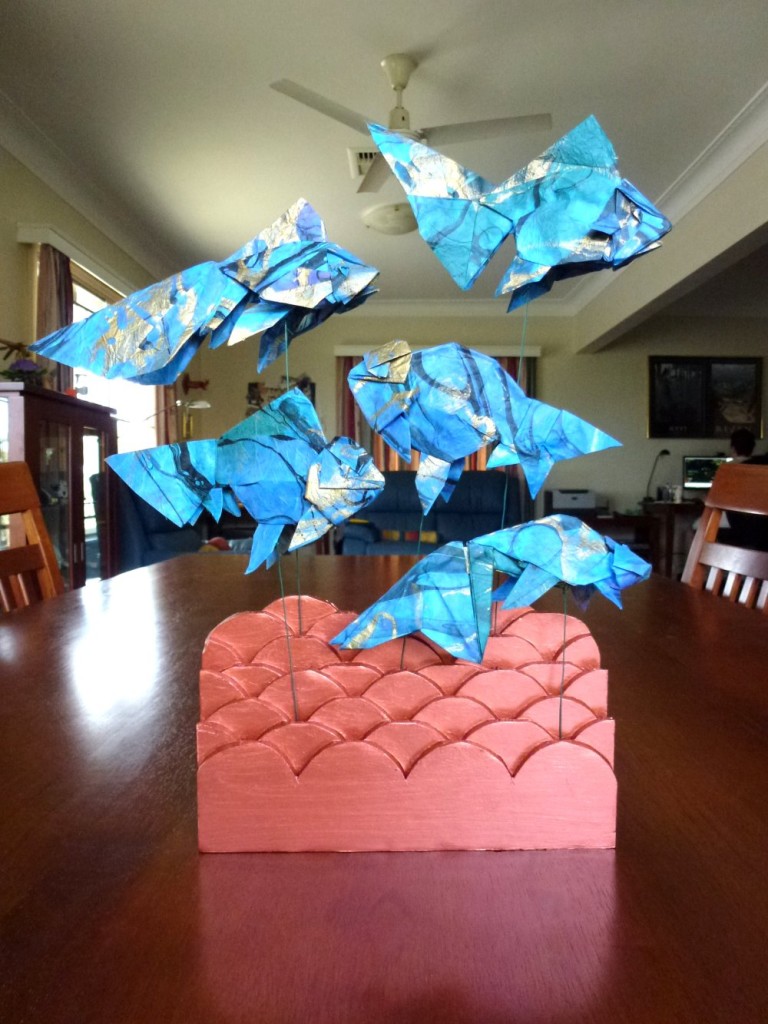 Like a true maniac she carefully rolled and carried with her on her travels, returning to Australia she carefully transported it to a place I would also be (Townsville for a conference).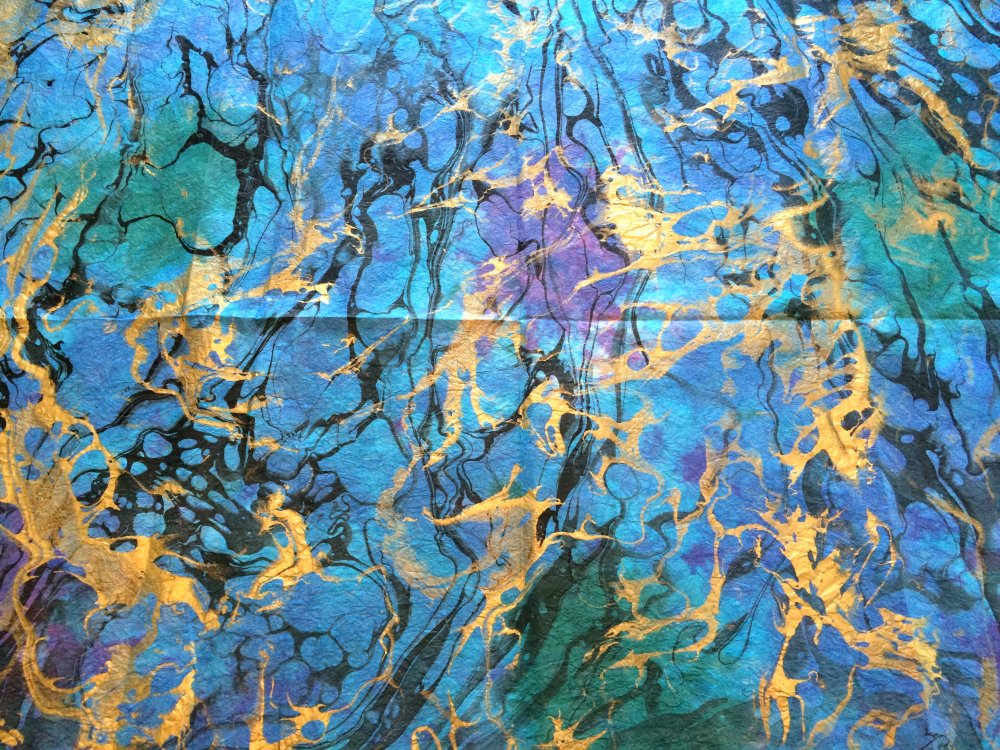 What commitment.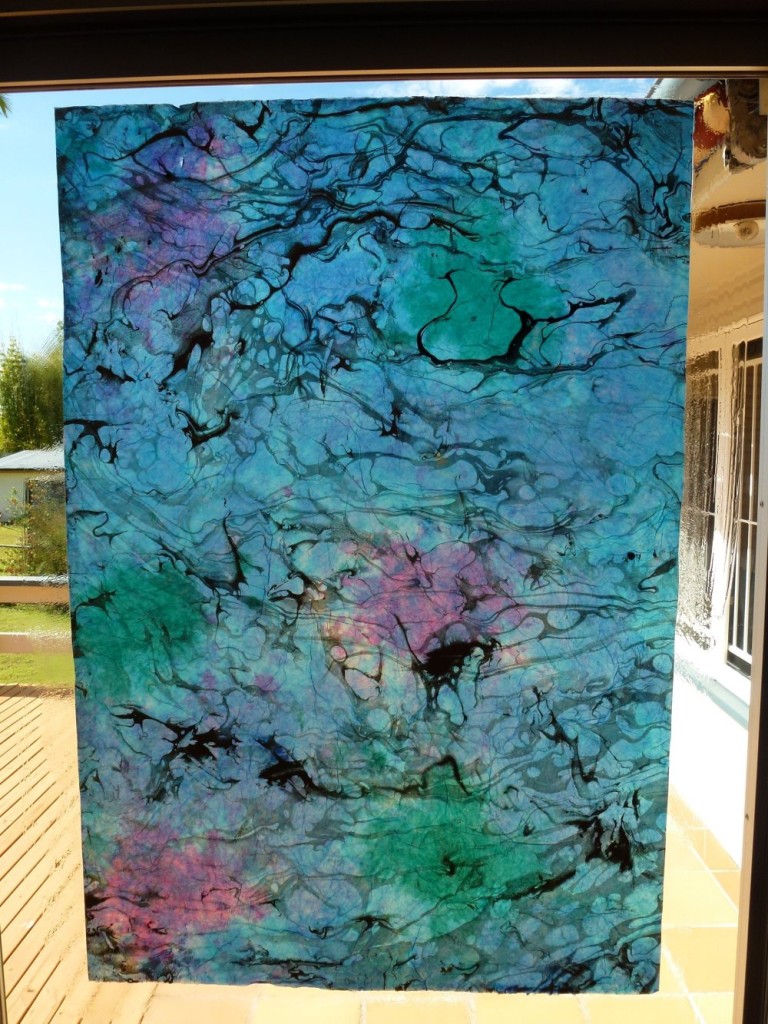 The paper was glorious, but as soft as facial tissue with the texture of soft silk, so I MC schlooped (that is a technical term) it to my glass window in the hope of stiffening it up to be suitable for folding. When it peeled off the glass it was crisp and gloriously crinkled, which enhanced the fold, colours etc. After some researching, I decided it should be folded into something fishy (she is an avid swimmer). The first cut was … agony.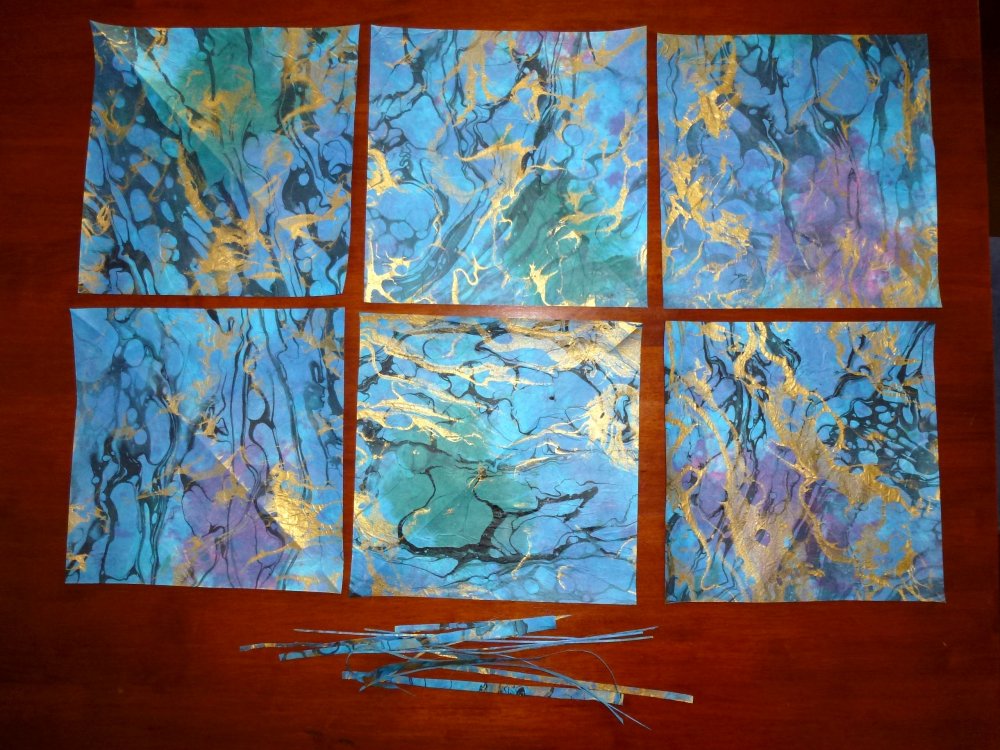 Goldfish was the theme and, using Ronald Koh's designs, I selected my 5 favourite, folded one for me and 5 for Janet.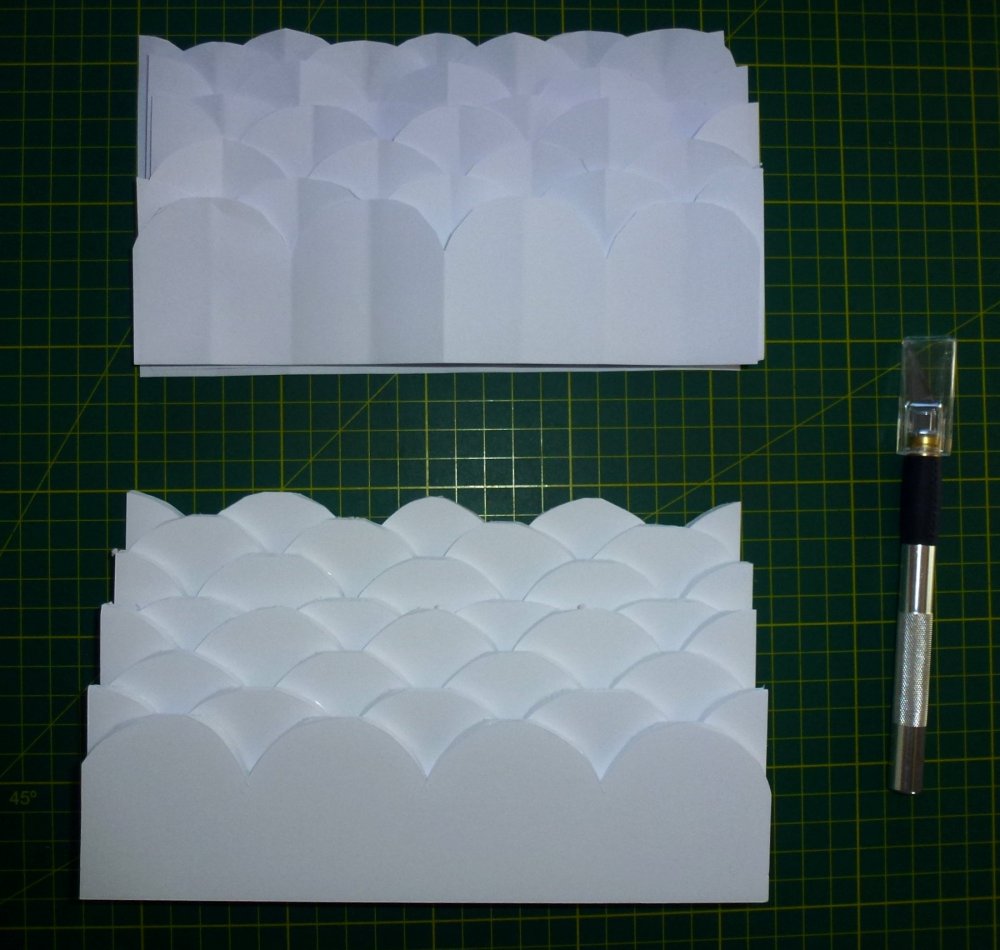 Researching mounting techniques I was stuck on how best to show off the flowing, playful nature of the fish. I came across a 4th century Japanese wave motif – overlapping semi-circles and the problem was solved. carving foam core board, laminating and painting later and it was done.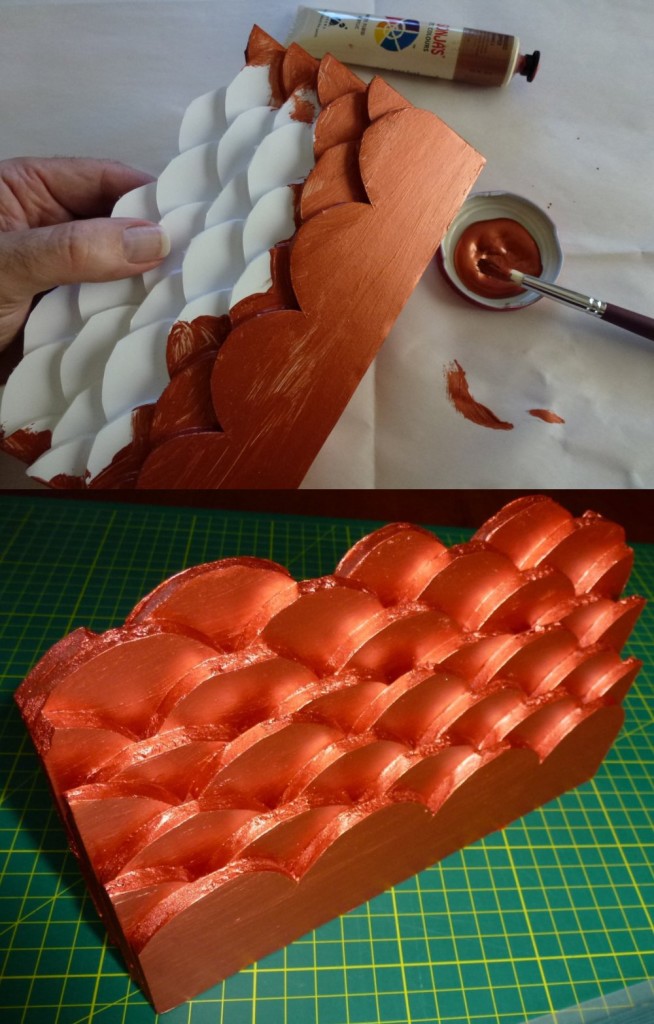 A little wire and we have a lively sculpture – the fish move gently on the wires. I liked the idea that the sculpture should be a metaphor also, so naturally placed the centre fish swimming against the flow – he/she represents that aspect in all of us that celebrates our individuality.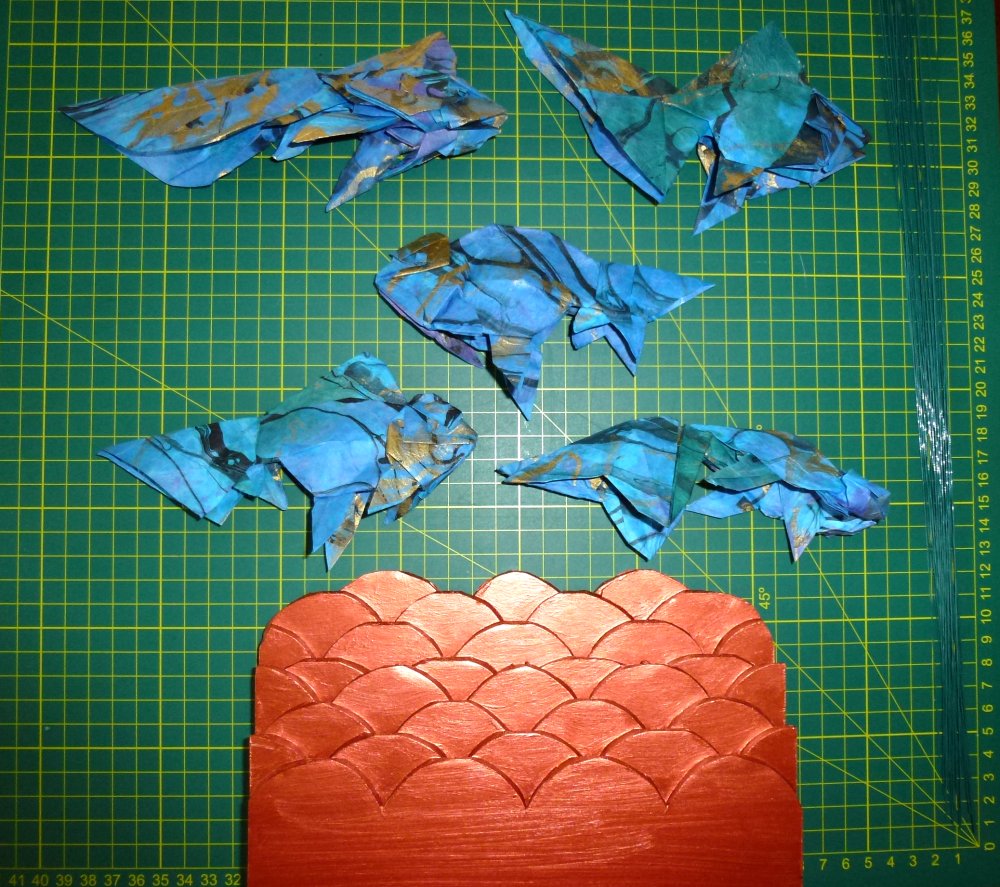 So, Janet, when next you are in Brisbane … a beauty awaits.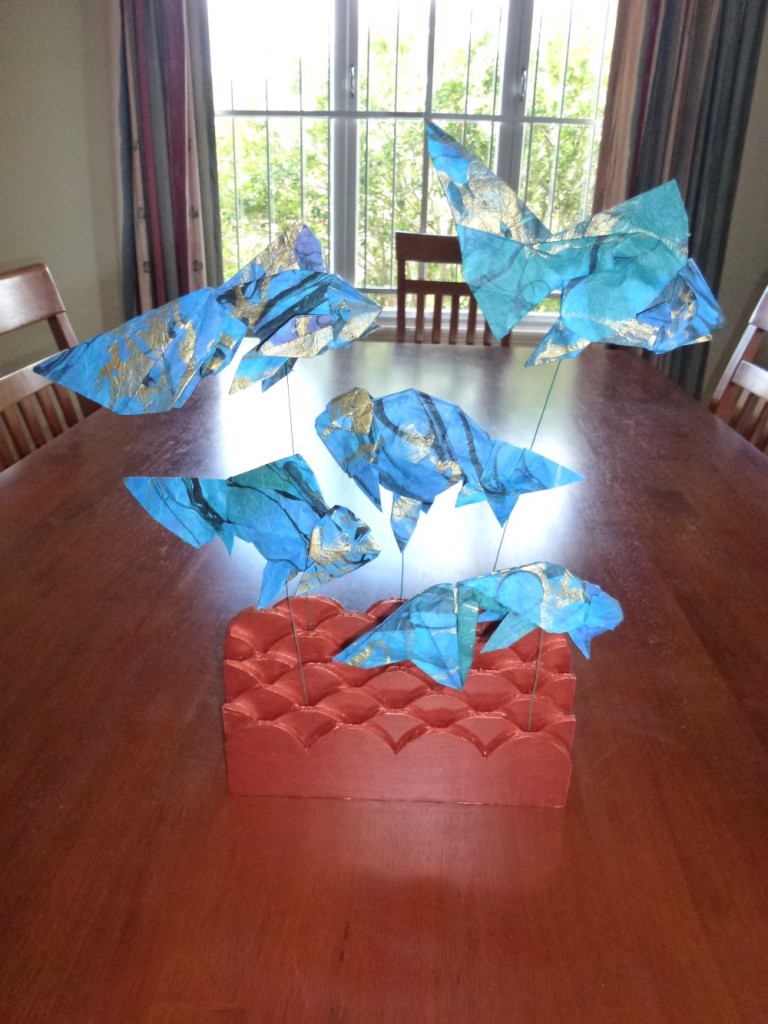 It can be pulled apart for easy(ish) transport. Job done, paper honoured I think.
And now they have a lovely new framed home – Nice work Janet: