Ever since first watching the telly series "Vikings" (currently 3 seasons, worth looking for) I was a fan of the gritty realism and glimpse into the lifestyle (albeit cinematicised) of what I imagine was a hard working and noble race: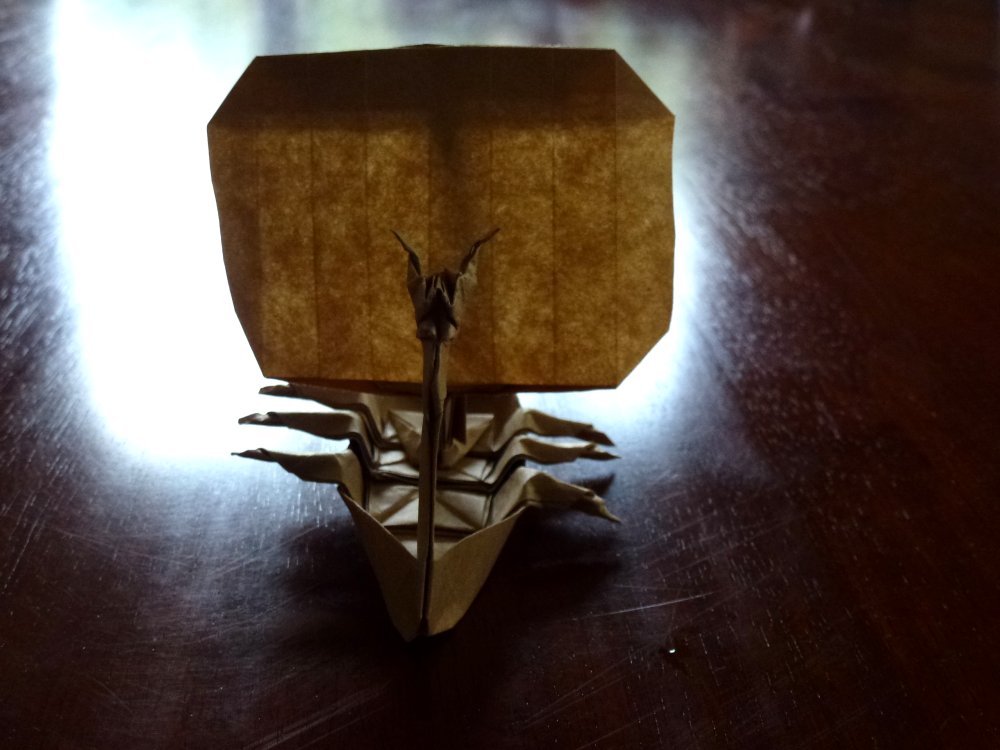 The character "Floki" was an odd inventor genius and ship builder, I think he would have approved of this design – a teensy weensy longboat complete with oars, sail and dragon bow sprit.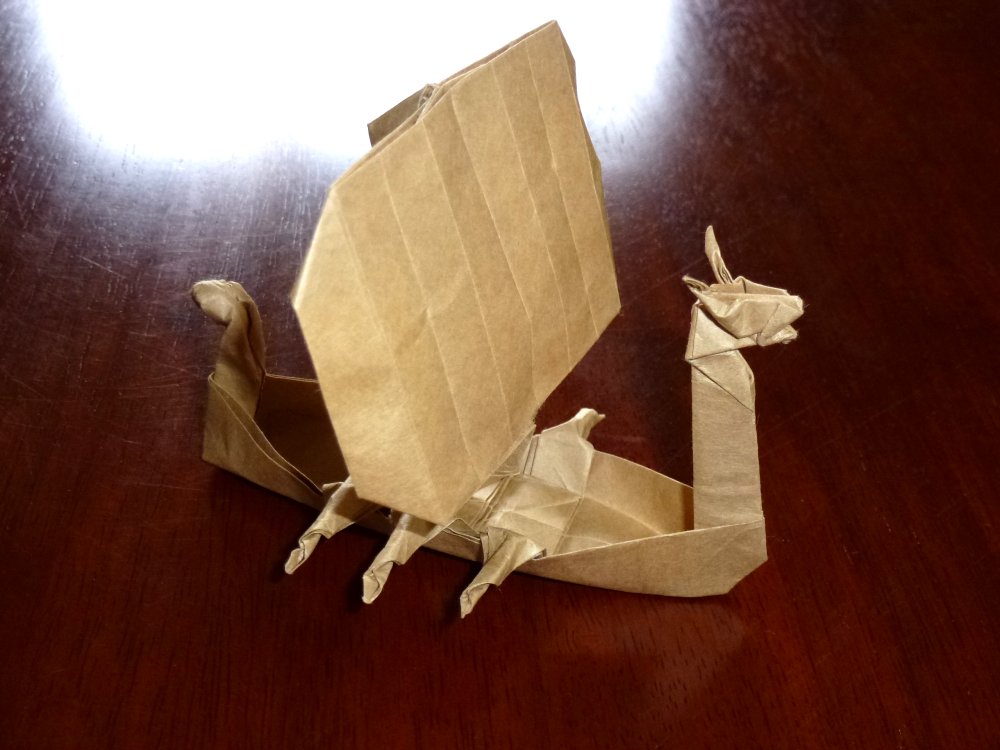 The design is challenging, for as much as it requires a really odd 10×1 sheet of paper as for the instructions in cryptic Spanish – quite a challenge in themselves as the diagrams were heavily stylised and gave hints as to where to fold rather than solid landmarks.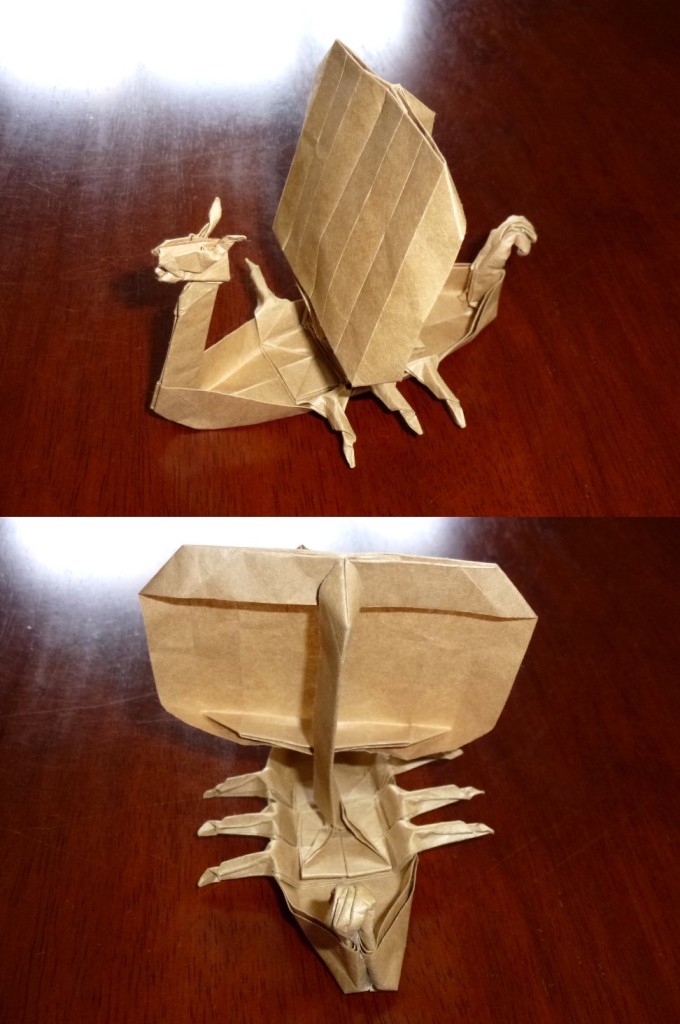 I found myself folding, then looking ahead and going back a re-adjusting to fit in the next detail.

The 10×1 sheet either meant a sheet the length of the living room or to work smaller – the cost of working smaller is the fiddly detail got REALLY fiddly. Ingeniously, the sail features a colour change (kraft paper is the same on both sides, else you would see this)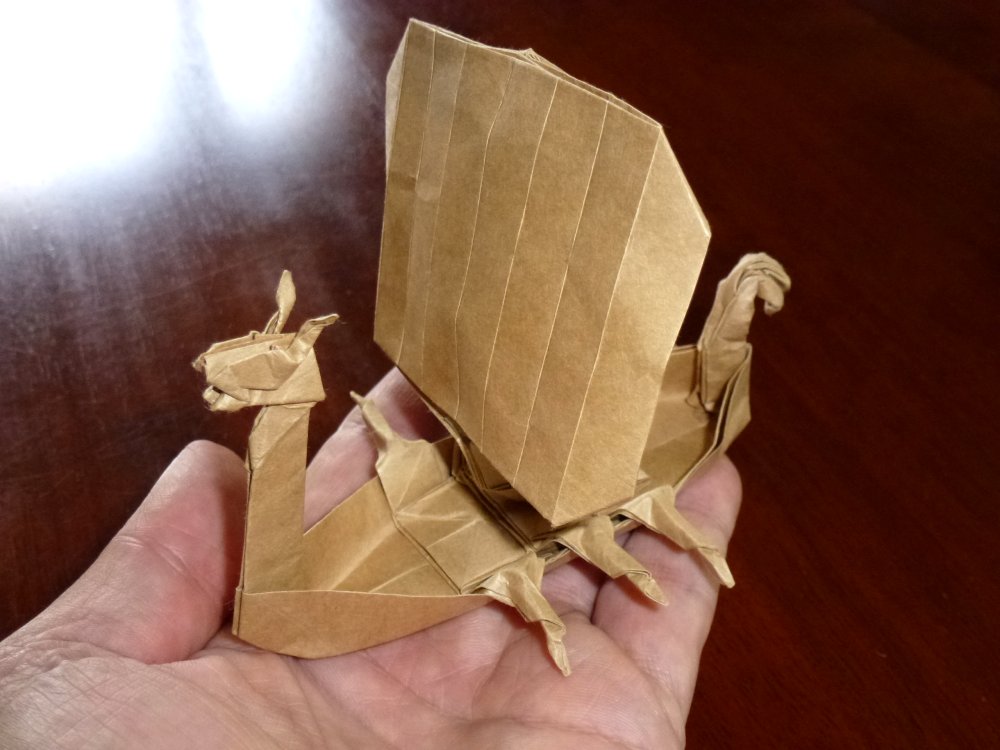 It was suggested to use foil-backed paper – I can see why, without some structural "stay put" the model sproings out of shape. I (cheated) used a little double-sided tape to close seams and anchor key elements, but am not unhappy with that decision as it now stands, looks like it is sailing and is so very cute … just need some tiny Vikings to man the oars and we can start to conquer something.
Found on the Neorigami site, you should have a go at this, join the community and share your work there also. Found here also