I seem fixated on modular origami at the moment (a branch I have not really done very much in). When I saw Francis Ow's Double Cube, I asked him if I could have a go at folding it: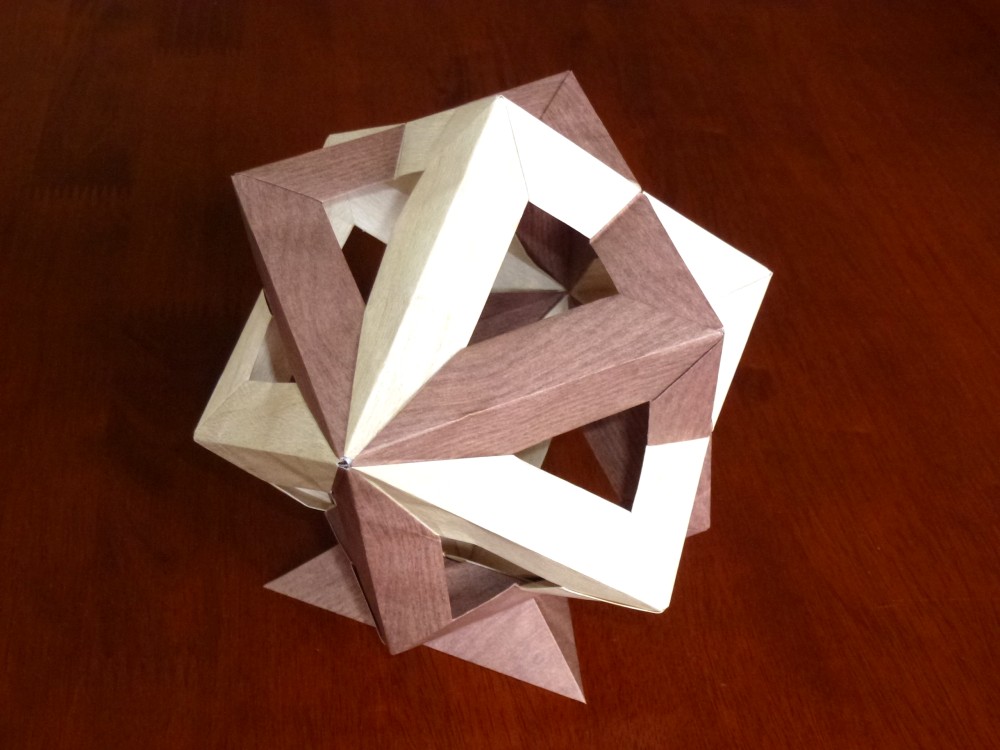 He generously shared some instructions with me (how amazing is the Internet – it can put you in actual touch with people you consider design legends) and I set about wrestling with the fold.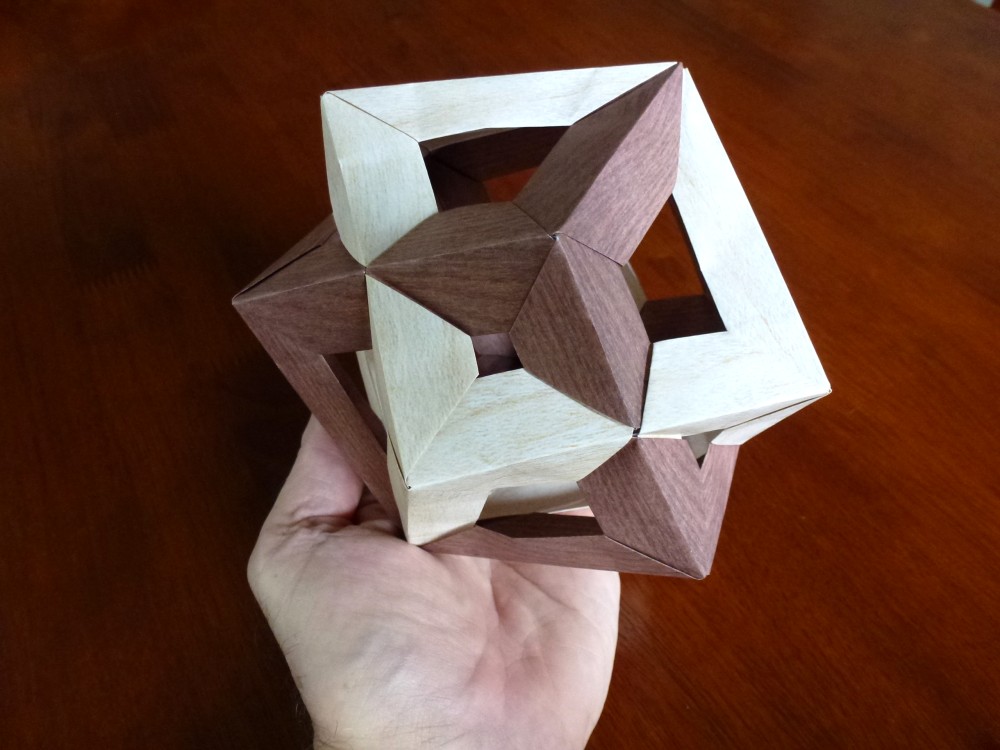 Ingenious use of a square, you cut it into 3 parts, for a triad that will form a vertex. Meticulous folding arrives at angles that will make the vertices meet with others, if you assemble it in the right order.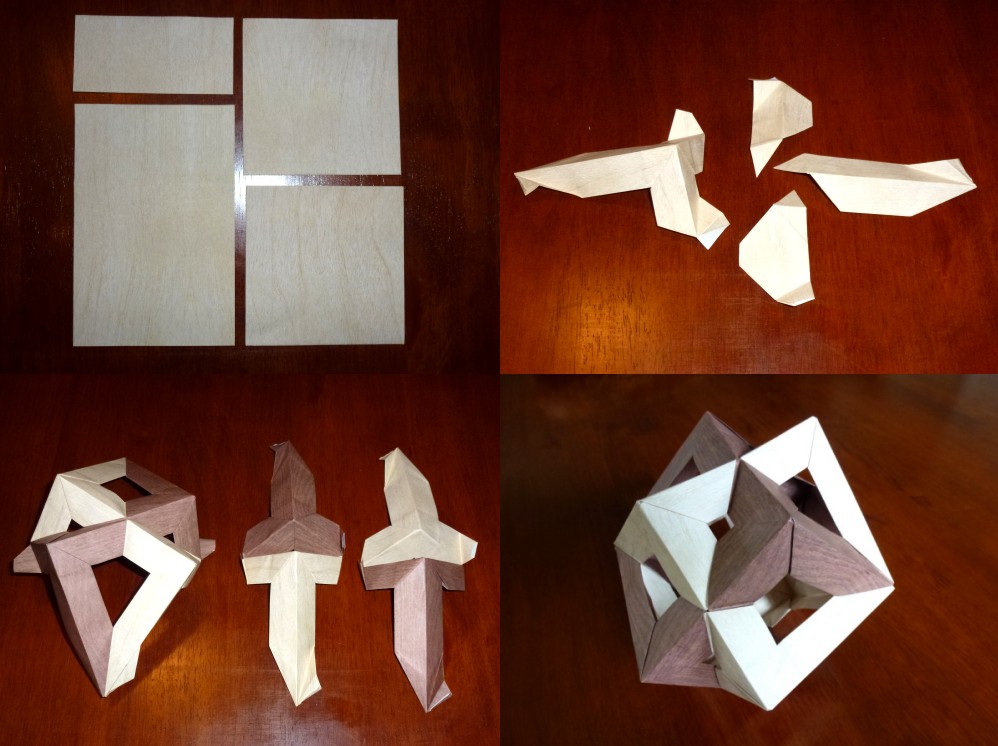 The result, made more lovely by folding hald the modules in dark and the other light Daiso brand timber-print paper (a little flimsy but after an age being careful it all came together), is a pair of cubes getting their "geometry" on – when you see it your brain goes wow.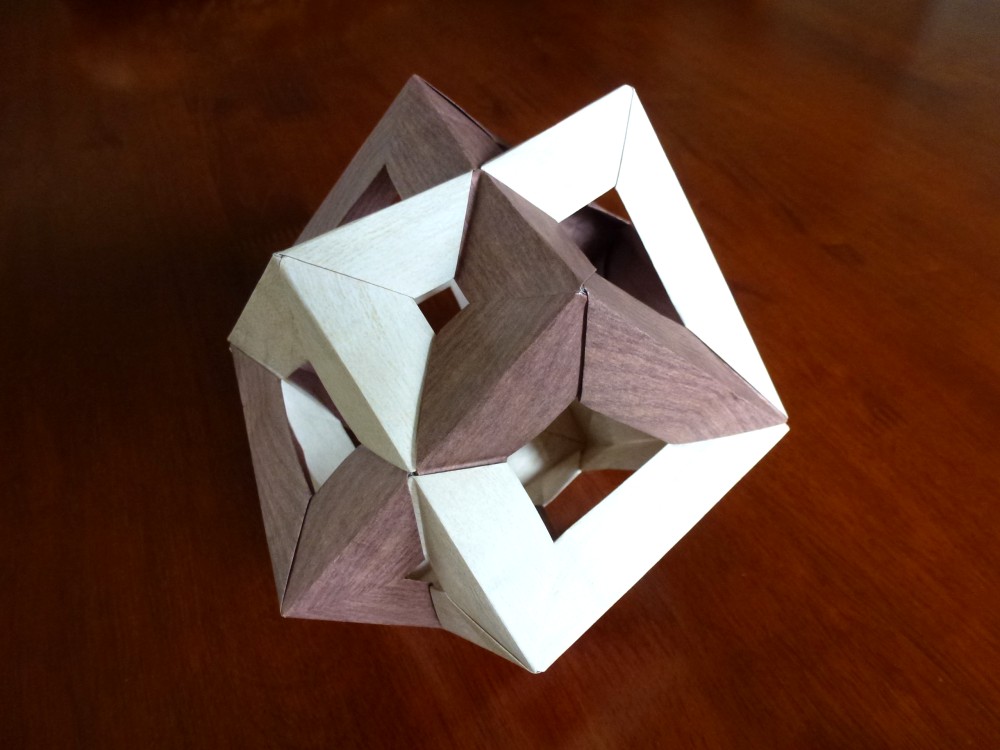 I made a cube stand (also designed by Frances Ow) and together it is quite a thing of beauty. I am sure any woodworker would be able to actually make one of these (from bits of timber) – possible?