Those who know me realise I am a little obsessed with paper folding, some would say to excess. The truth of the matter is I am constantly amazed what you can coax a flat sheet to do. I think I missed my calling as a materials engineer: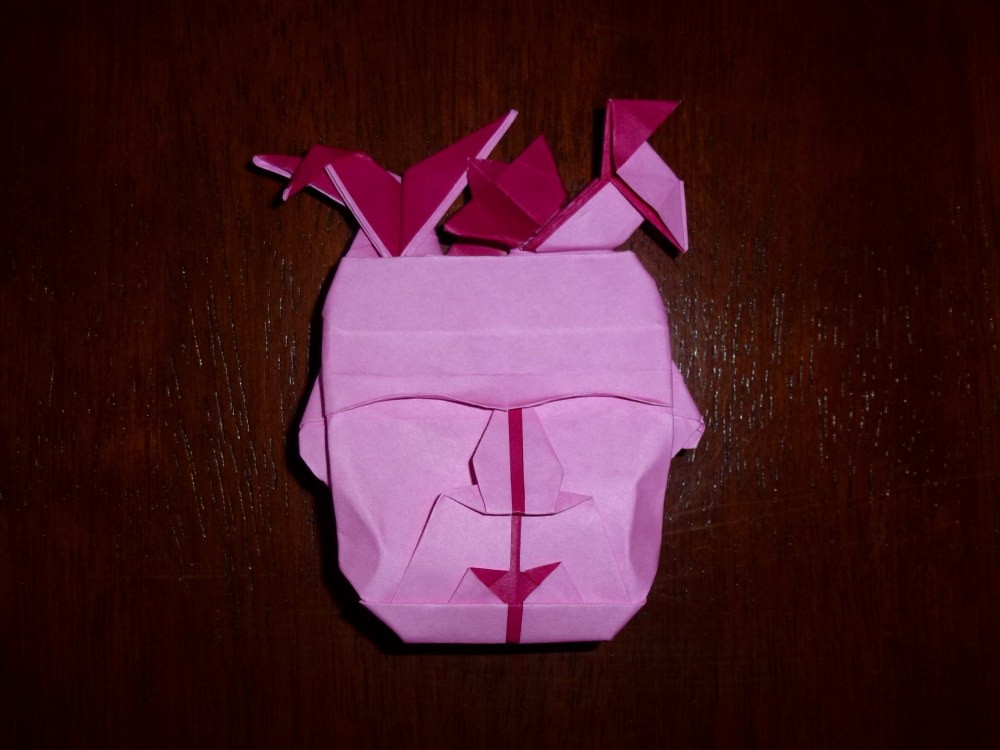 I like models that I can visualise, as I am folding. Equally, I am fascinating when there is a tangle and then, out of the mess, something wonderful emerges.

This is "Origami on the brain" (or something similar) translated from Fernando Gilgado's fantastic book "Papiroflexia Bicolor" (which I assume translates to 2-colour paper folding).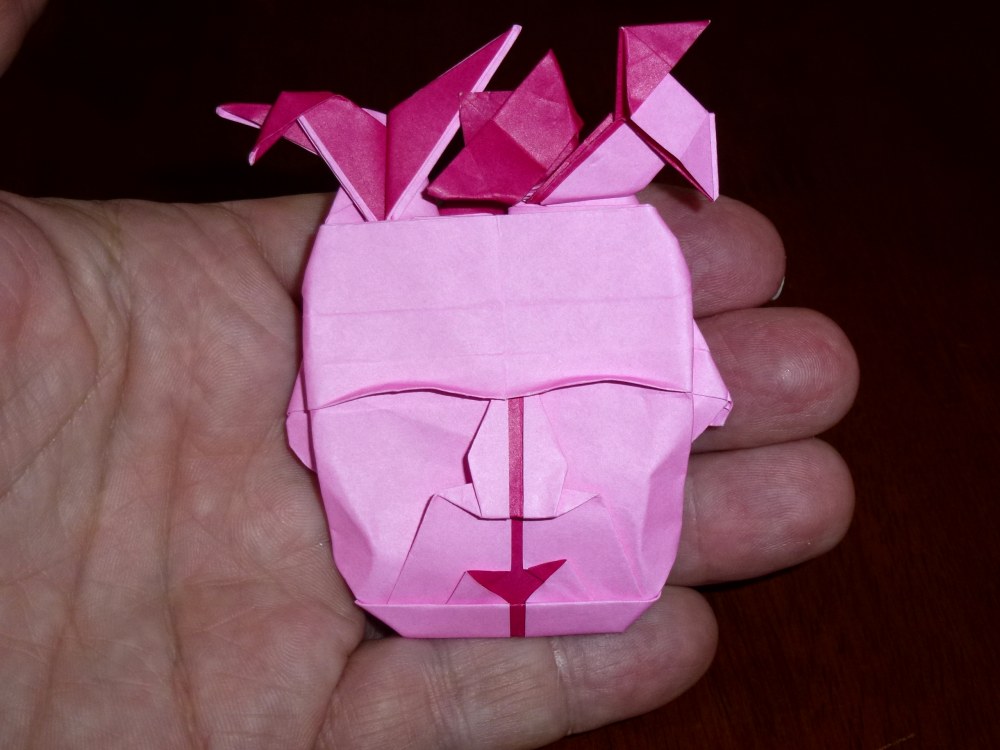 Such a clever use of the bird base to tease 3 recognisable models in the brain (A crane, boat and pajarito) – lovely managed colour changes and a nice variable expression on the face – clever design and efficient use of paper indeed.