This delightful 6-part modular cube is designed by Meenakshi Mukerji: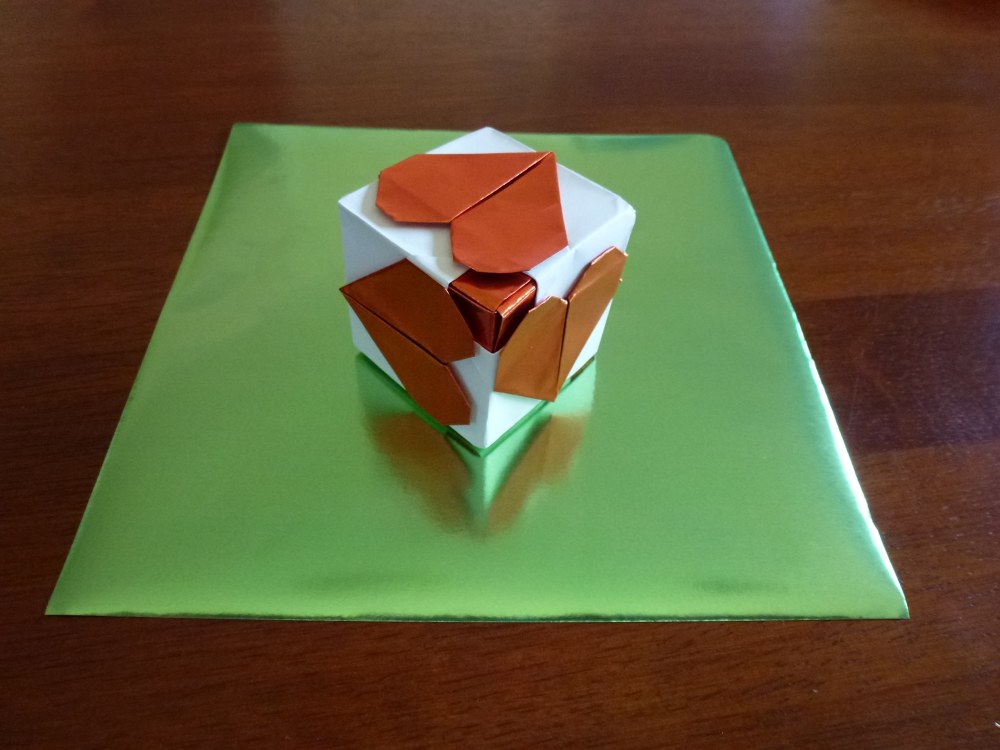 The modules cleverly isolate a colour-changed heart at the centre of a "U" shaped module that forms one side of the cube.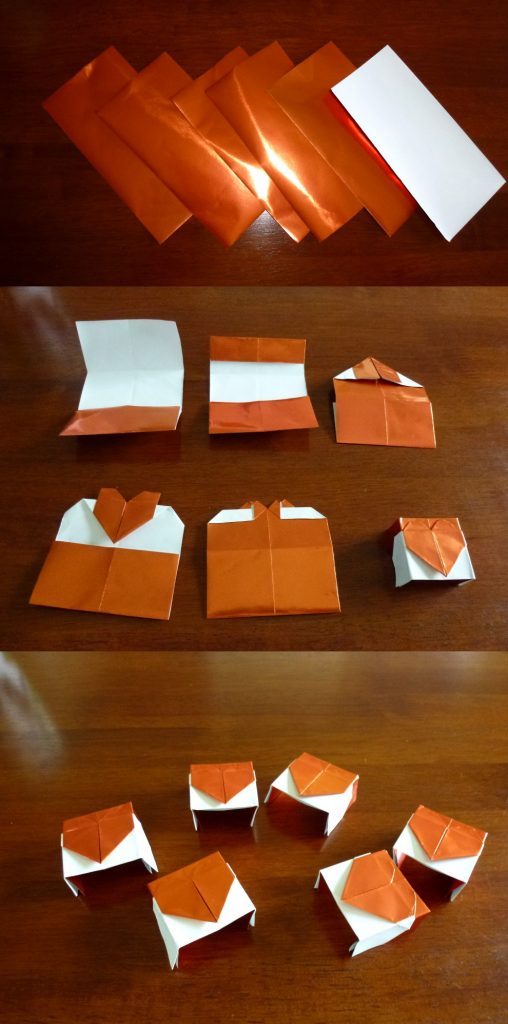 The locking mechanism is such that each tab has a choice of 2 pockets, making the finished cube nearly completely colour changed.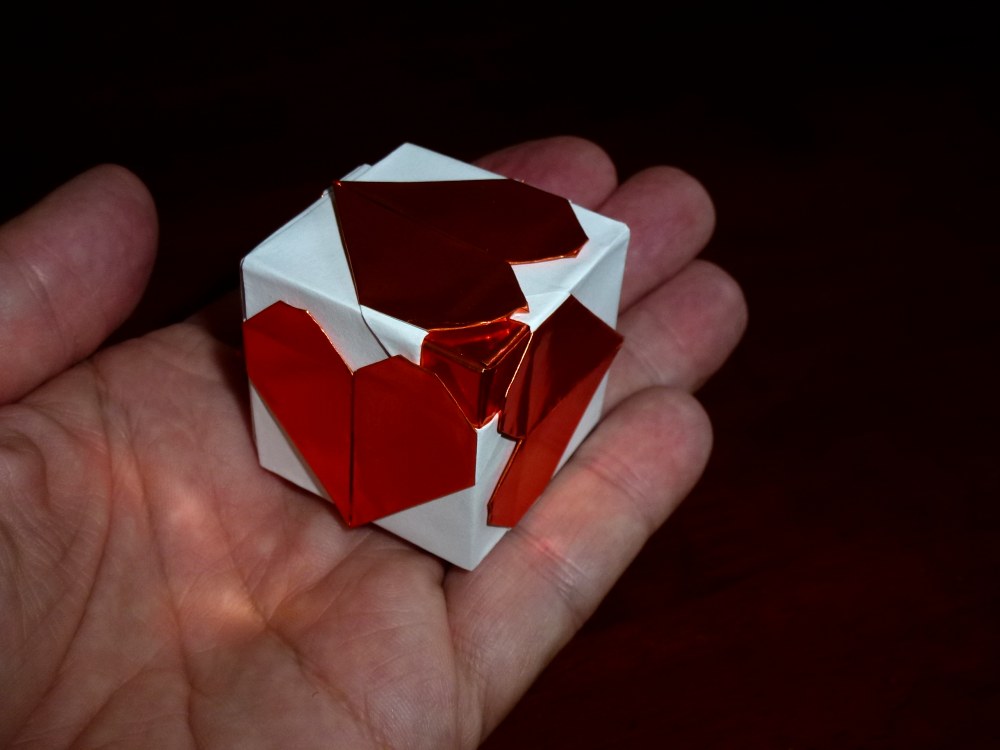 One pair of opposite corners show the colour – I am wondering if it can be re-engineered to prevent this. I have made a couple of these, given them away as gifts (thinking of Valentines day?) but never blogged it until now.