Starting with 2 squares of paper, some simple creasing, an odd thing happens – a solid shape emerges: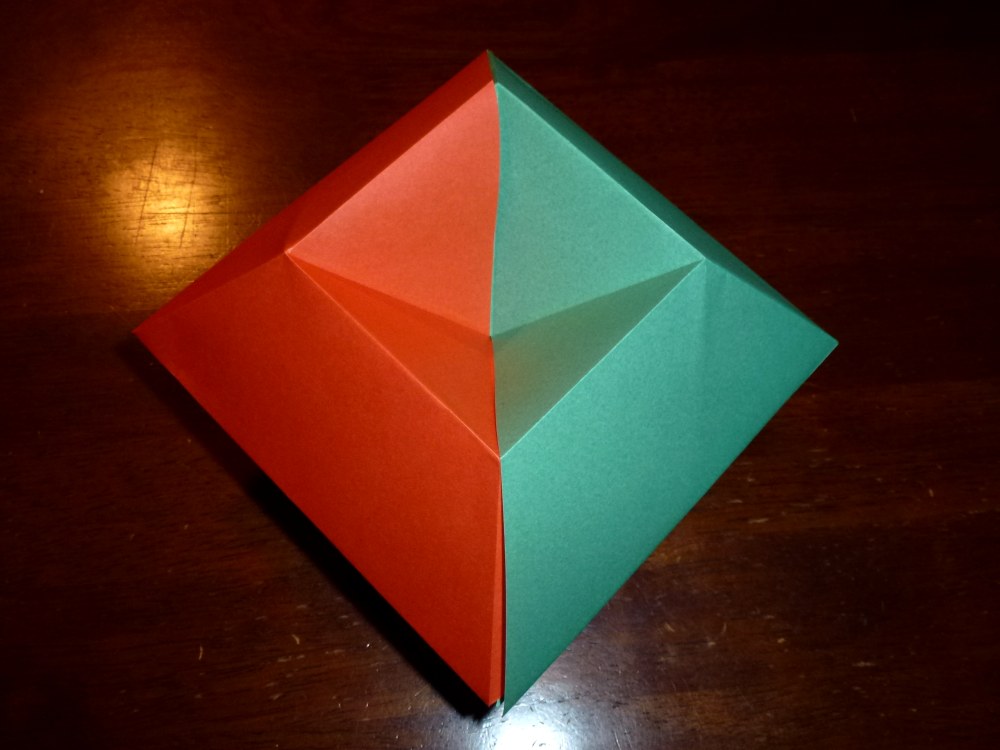 This squarish donut is odd, it slides together with nearly no folding and creates an interesting geometry.

Jun Maekawa seems to excel in geometric folding, and there are lots more of his to try, so that bodes well for a 365 challenge.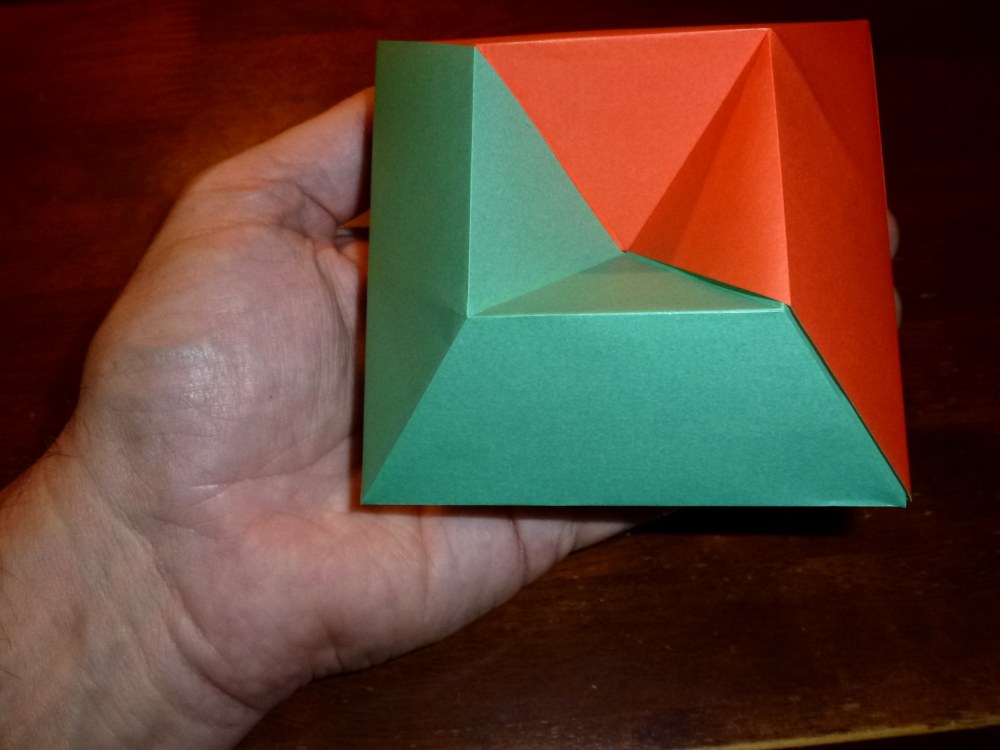 Speaking of a 365 challenge, my next post is a bit of a milestone – 600 models I had not folded before – wow, like wow.