I must admit I like folding modulars – sure they take a little while but the concurrence of units to whole is a fascinating process: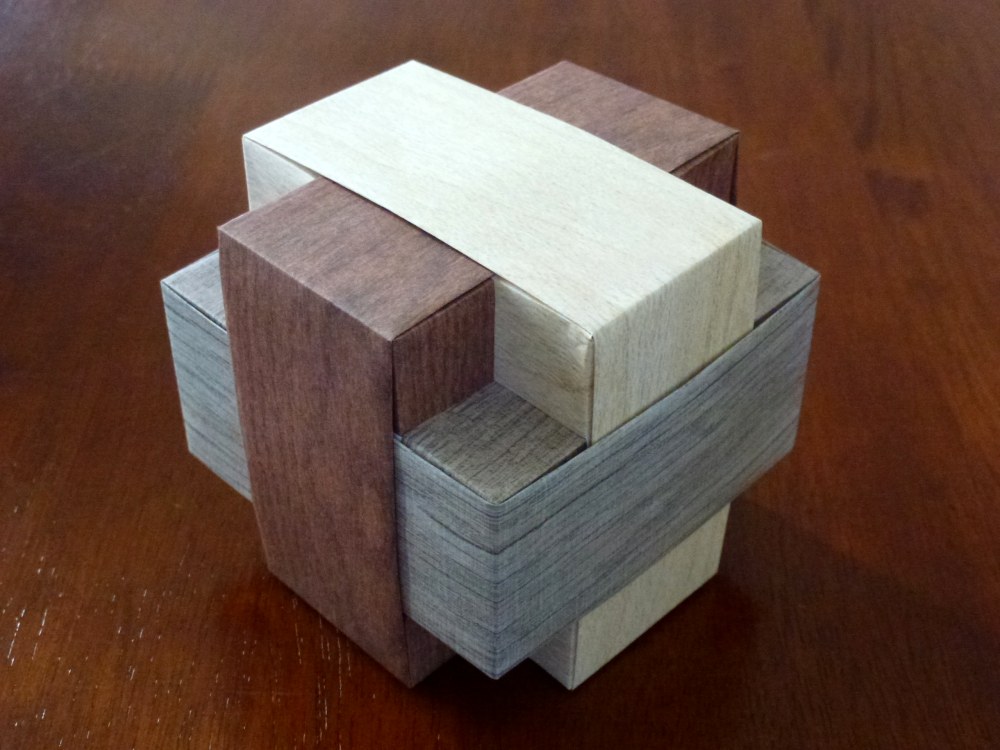 This is David Mitchell's "Omicron" – a fascinating block modular that, when folded with the right paper, looks solid and impossible.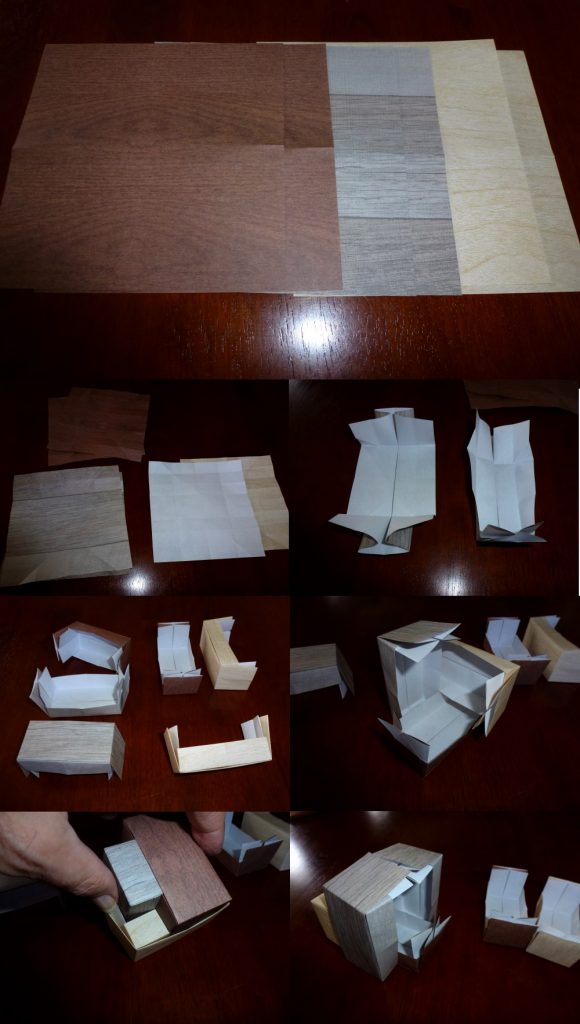 I had some woodgrain Daiso 15cm paper that I had used for other timberish projects and the 3 types of timber paper I chose I think works really well here.
This is NOT my first fold, but a cautionary tale. I folded my first of this on thursday out of novelyt paper (macaron, chocolate and fruit and nut), photographed it then gave the model away. In cleaning up the desktop on my computer I accidentally trashed the folder with the images in, and purged my recycle bin … doh!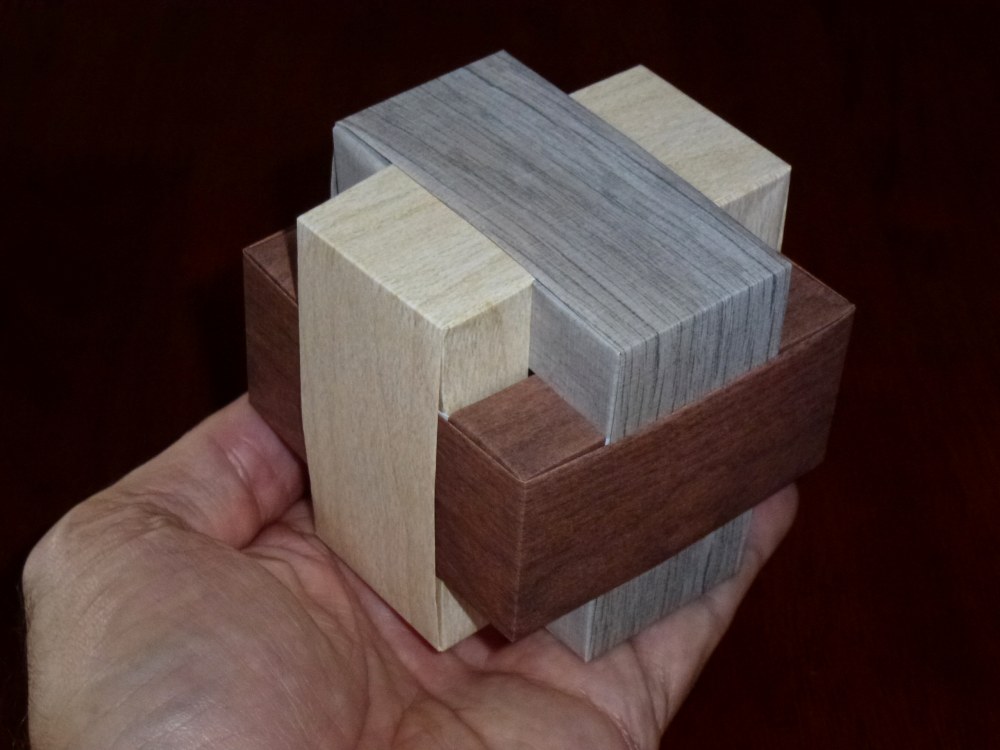 This fold is neater and I think I learned how best to assemble it also – the last module is VERY hard to fit without causing damage elsewhere.