Under the weather at the moment, folding while suffering a streaming headcold is not much fun. After 2 model fails, I thought I should go simpler: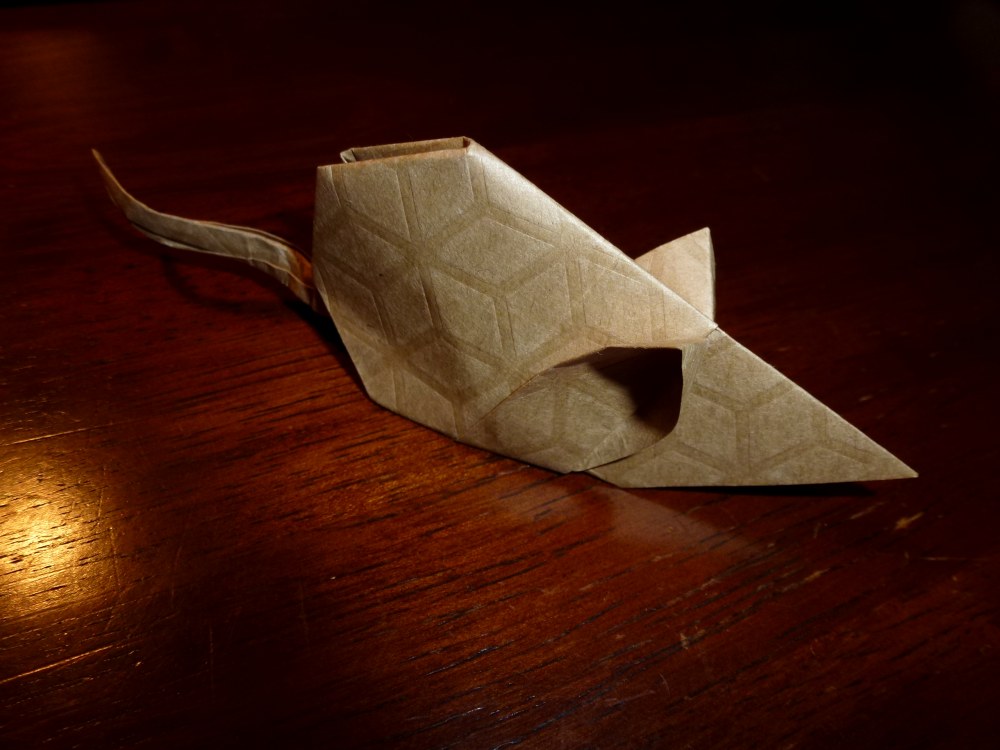 I stumbled across an obscure book by Eduardo Clemente called "Papiroflexia", it is full of historically revolutionary designs I must try.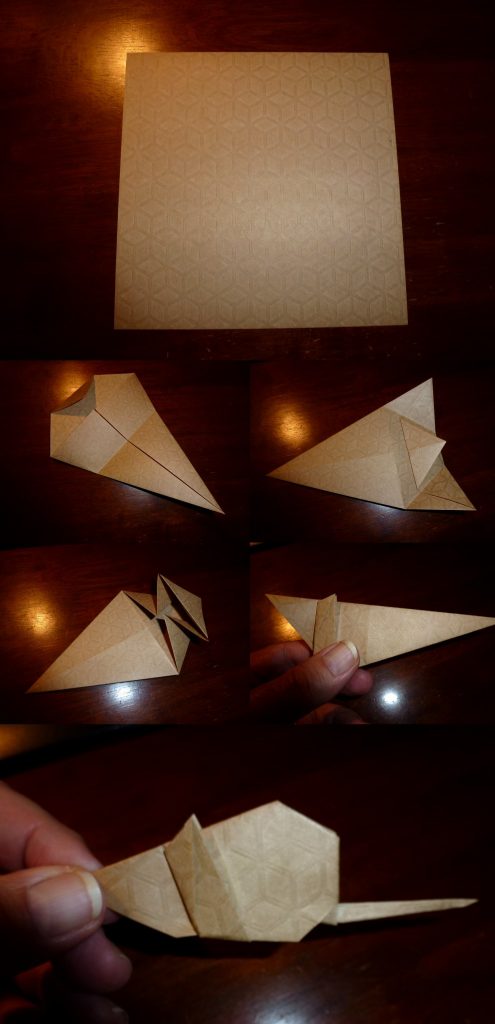 This little charmer is a simple mouse, but I love it.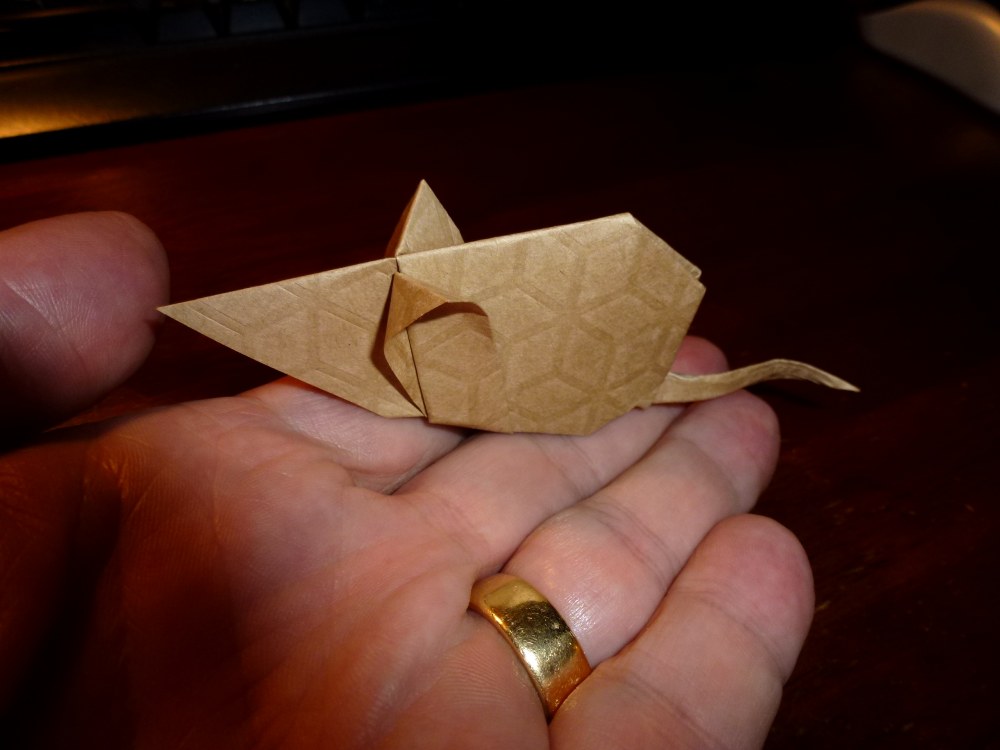 I also tried out some patterend kraft squares I bought from Daiso a while ago – textured paper works well here I think. Now back to bed I think.