On the the pleasures (there are many) of visiting Japan at the moment is the onset of spring, and the flowering of cherry blossom trees: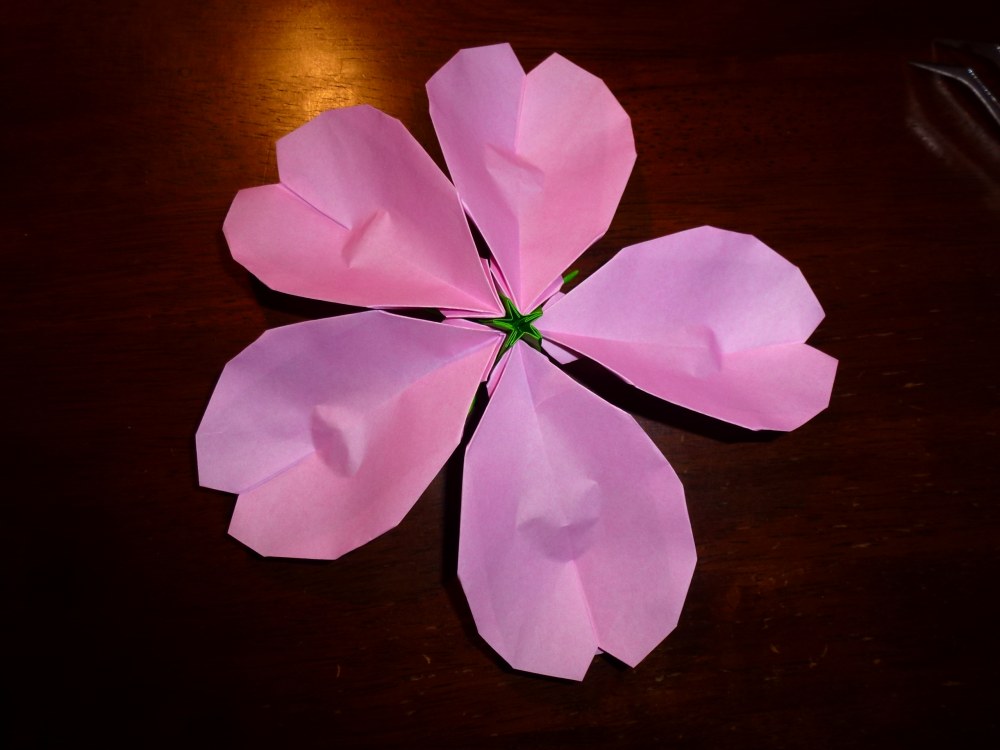 I remember vividly the glorious show, in colours from deep red to white/lemon, trees around Kyoto and Miyajima being particularly lovely.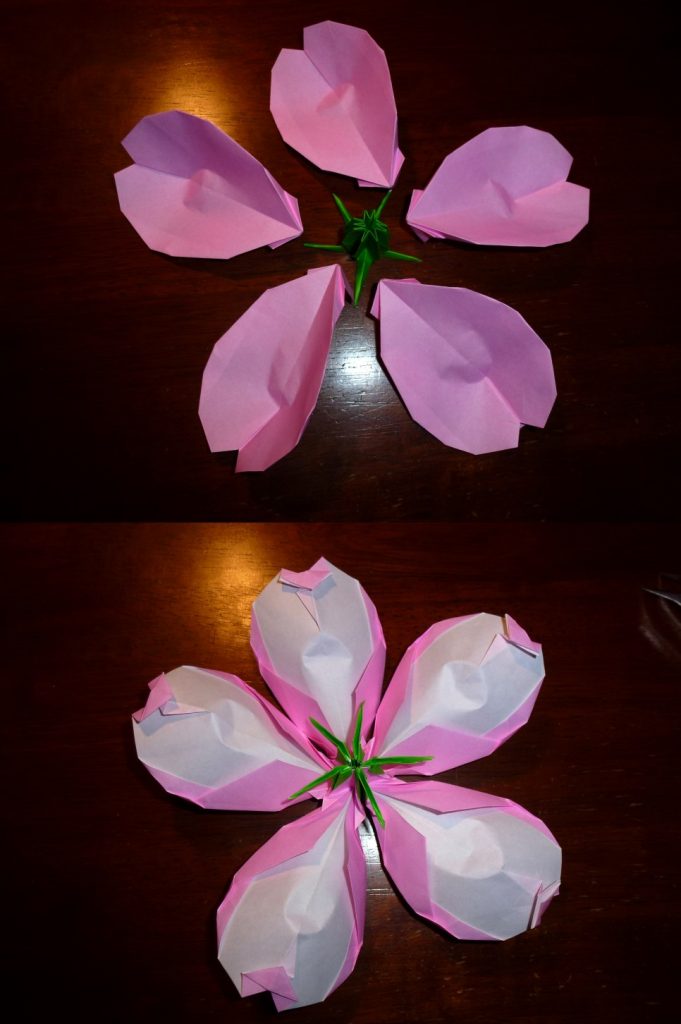 Spring in the northern states of Australia is usually much less showy (unless you are into hay fever), but in Australia we are beginning autumn (again in northern states this usually merely equates to a cooling of temperatures, we do not get the change of foliage colour/great leaf drop of southern states) while our favorite travel destinations are bursting into spring.

This is Naomiki Sato's Cherry Blossom – a modular where you fold the petals and the calyx, then slot the petals into pockets that naturally form from the folding of the pentagonal calyx.
I know the bloom is huge and actual cherry blossom is tiny, I am not sure it would be easily possible to fold this smaller as the little creases needed to shape the petals are exacting and tiny, even at this scale.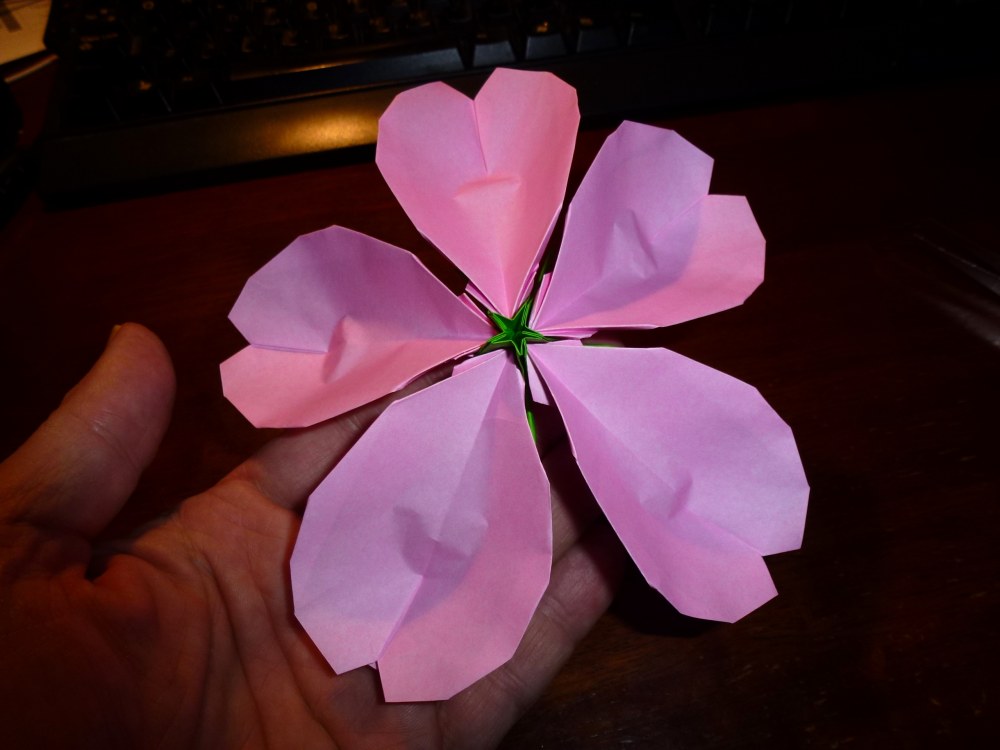 I am a huge fan of Sato's flower work, arguably he has designed the best origami rose there is, and I love folding that also.