Last weekend I mowed the lawn – that is not so much a revelation as a statement of fact – I enjoy mowing, always have. I do not, however, enjoy the "presents" that dog owners allow their pets to leave on my lawn: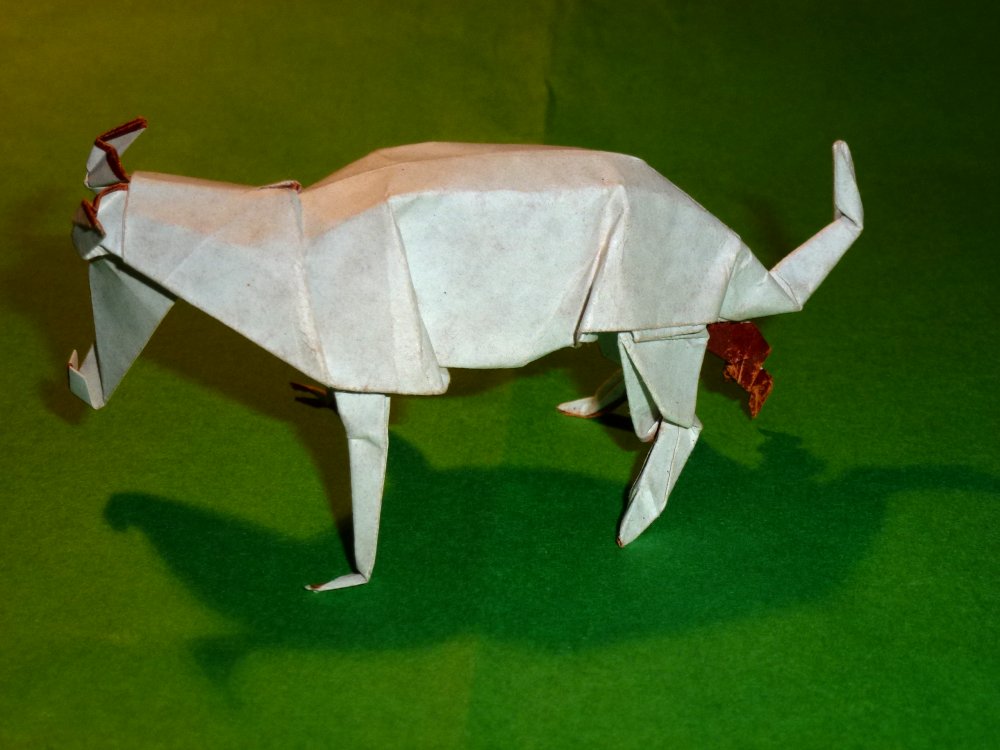 I recognise that part of the pleasure of owning a dog is that you have to take it for walks to empty it. It does however infuriate me when owners do not clean up after their newly emptied pet.

This is Ronald Koh's "Pooper" – a mode unique in that it depicts a pooch in the act. The model is an exercise in "managing the brown", that is, careful colour changes needed to have the dog and it's stool different colours.
A clever design that has been on my "must try" list for ages.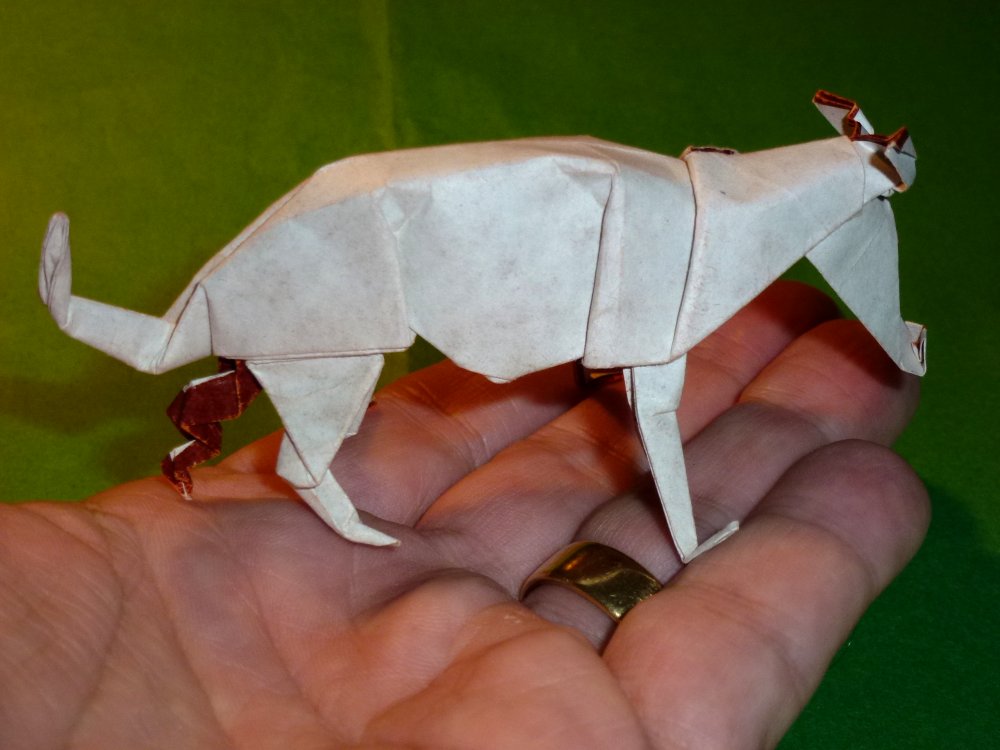 With nice paper (like tissue foil) this model would work well. I used glossy "kinder square" paper and instantly regretted it – the shiny poor quality paper is very soft and it loses colour. I prefer these pets, I would never want to go through the stress of getting dna tests specifically for dogs to screen for disease, no I prefer my healthy paper pets. Note to self, throw that packet of "origami paper" out, every time I have used it has been an exercise in managing misery.