Old-school origami can still be fun, and this model is no exception: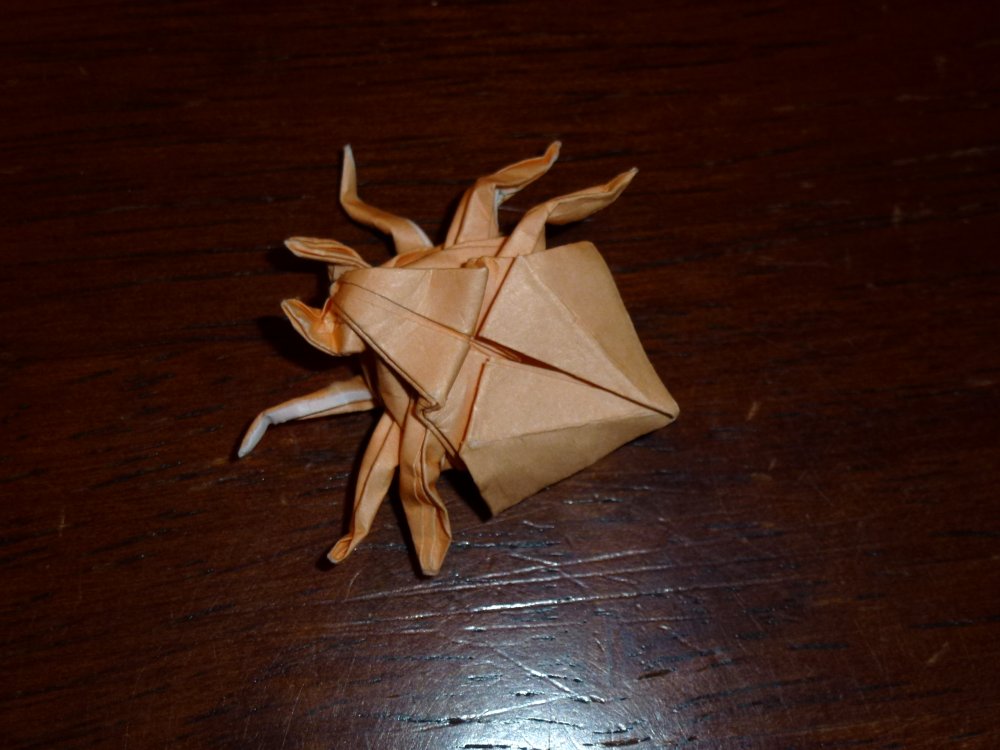 Eduardo Clemente's book "Papiroflexia" contains a plethora of old-style 60's origami, before the boxpleating, tree-maker days.

This little bug is folded from a 3×1 rectangle, simple rabbit ears and some layer management makes a lovely bug indeed. This model was doubly hard because I started with a really small bit of paper (a 1/3 strip off a standard 15cm square).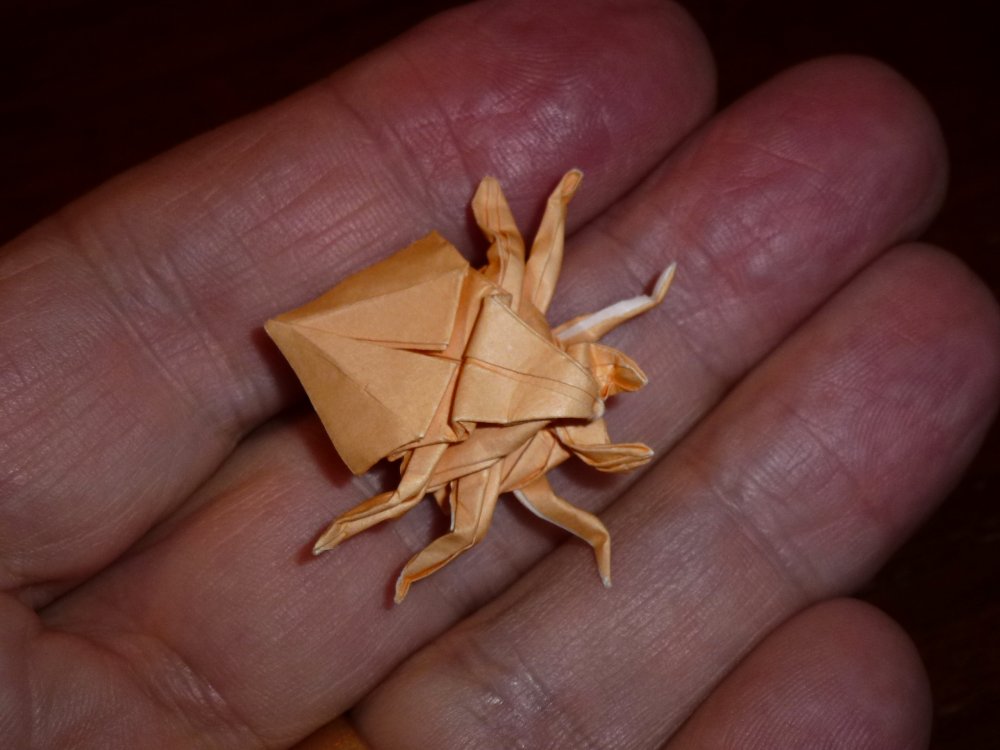 My fat clumsy fingers and the thickness of the paper nearly compromises the shapes made here. I must remember to re-fold this bigger I think.