Scrumbling through my "must fold list" I came across a curious hand-drawn diagram set from Spain and decided to give it a whirl: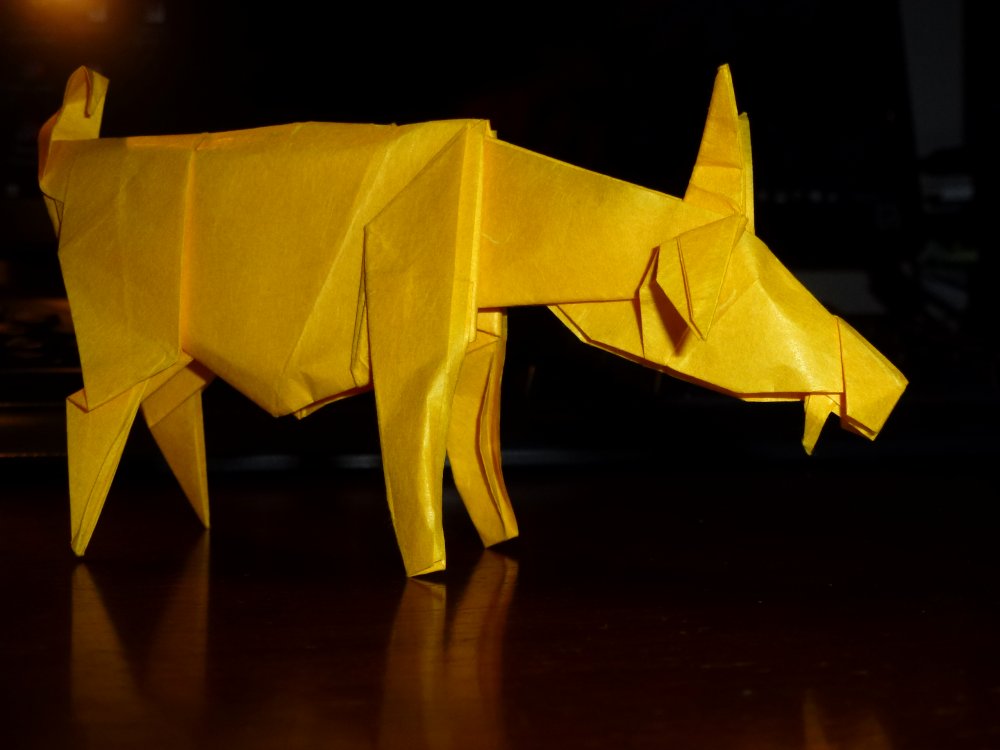 After much torturing (I started with a 35cm square) the result is a rather lovely goat. I think this is my favourite farmyard animal so far – lovely proportions, fantastic modelling potential.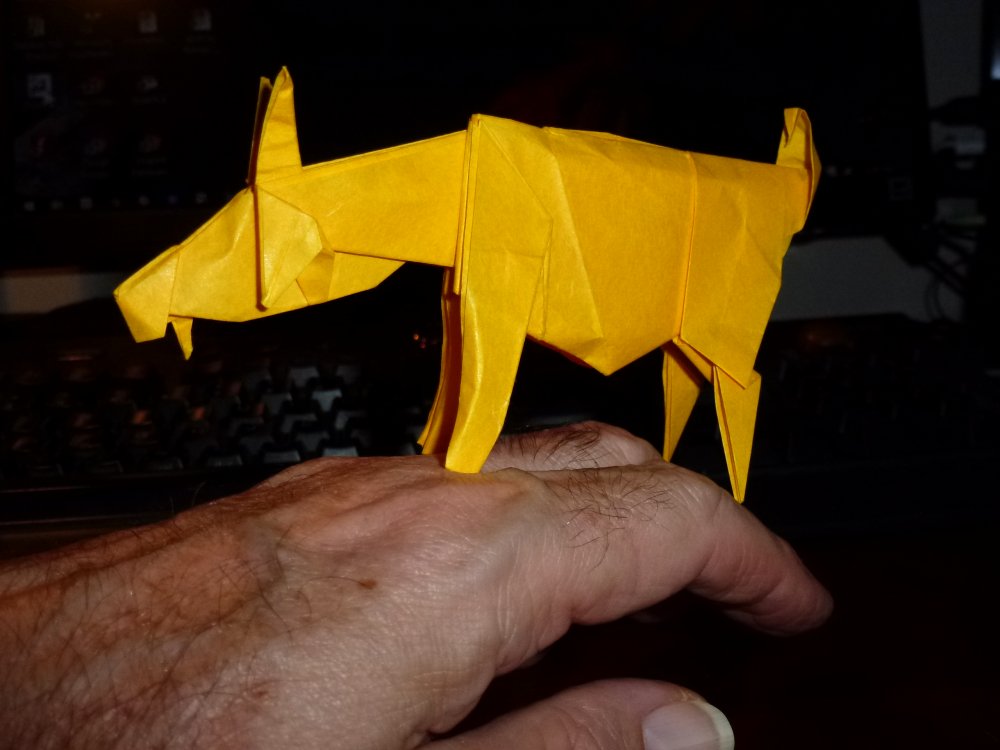 I must search out more of Mr Diaz's designs – he has a lovely touch that reminds me a little of John Montrol at his best. Very happy with this first fold.