The most common question I get asked (apart from how do I find the time to do this in the first place – try not to think about that one too much) is what do I do with the models when I have made them: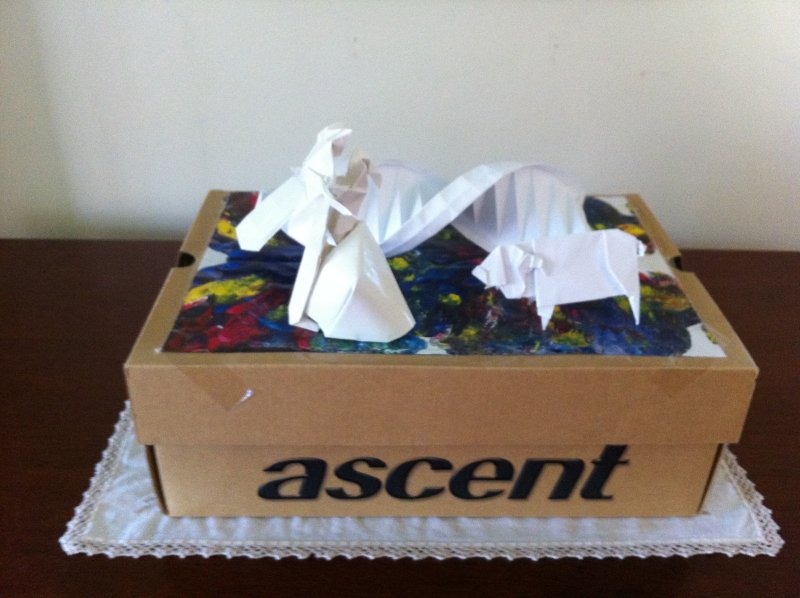 Monthly storage in a shoebox on top of our china cabinet (no, not the most elegant of things, but practical until something else comes along). I like to display a couple of days back, particularly if there are some nice models amongst the month.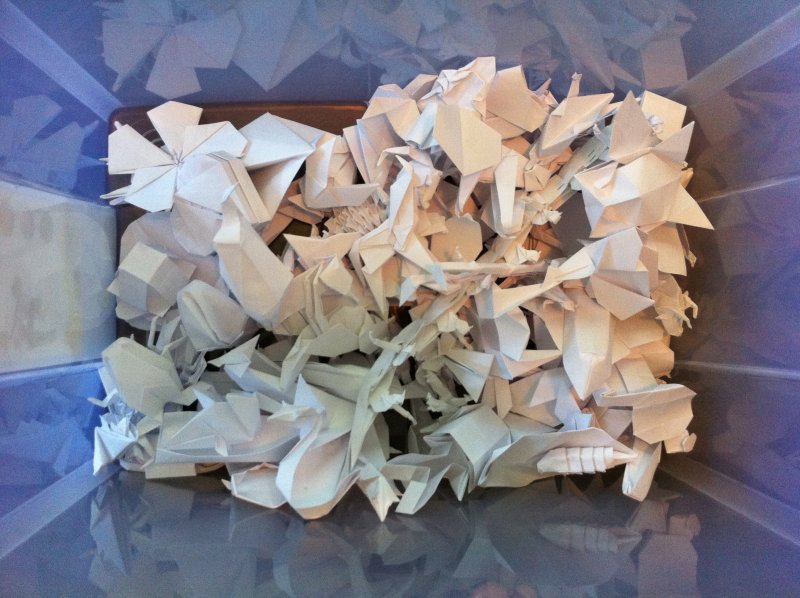 After a monthly picture is taken, the month's folds are then archived in a plastic box (must look to source some silica gel sachets to keep them dry – humidity causes some to unfold). It looks like the archive box is about the right size – it is nearly 1/3 full and I am nearly 1/3 of the way through this adventure.
The aim will be to get these all out again and photograph them together in a 365 image.
… well, you did ask.