Exploring Tanteidan Magazine 138, I noticed a rather lovely Frill Necked Lizard that I had not yet tried: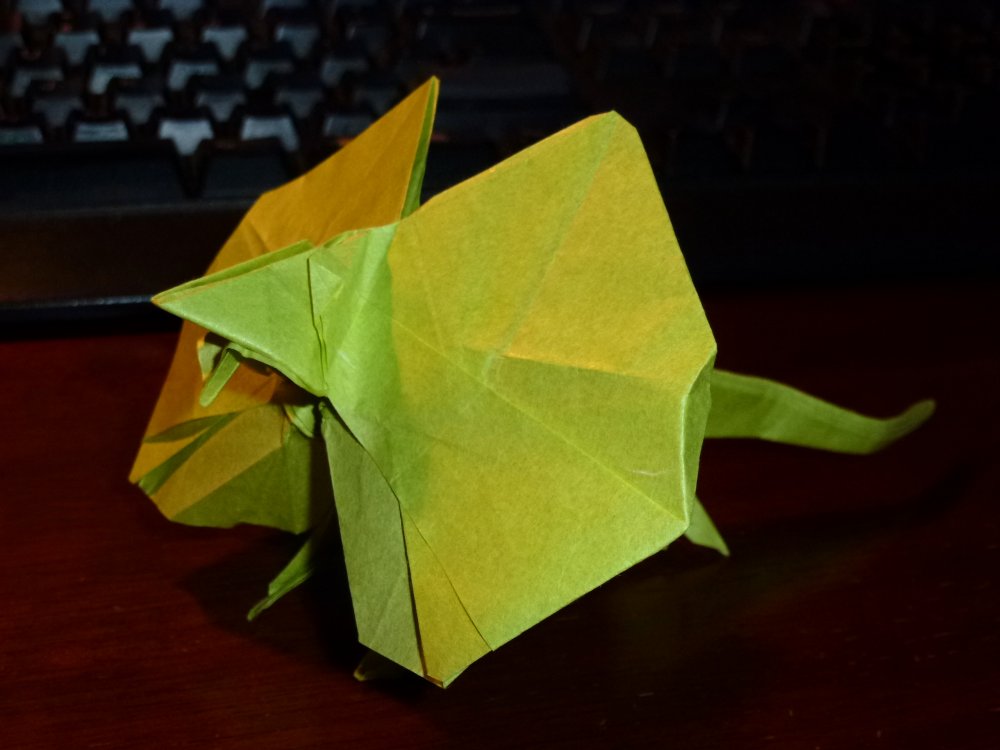 This is Gen Hagiwara's Frilly, a torturous fold that spends lot of time isolating legs and tail from the large corner that would become the frill and head.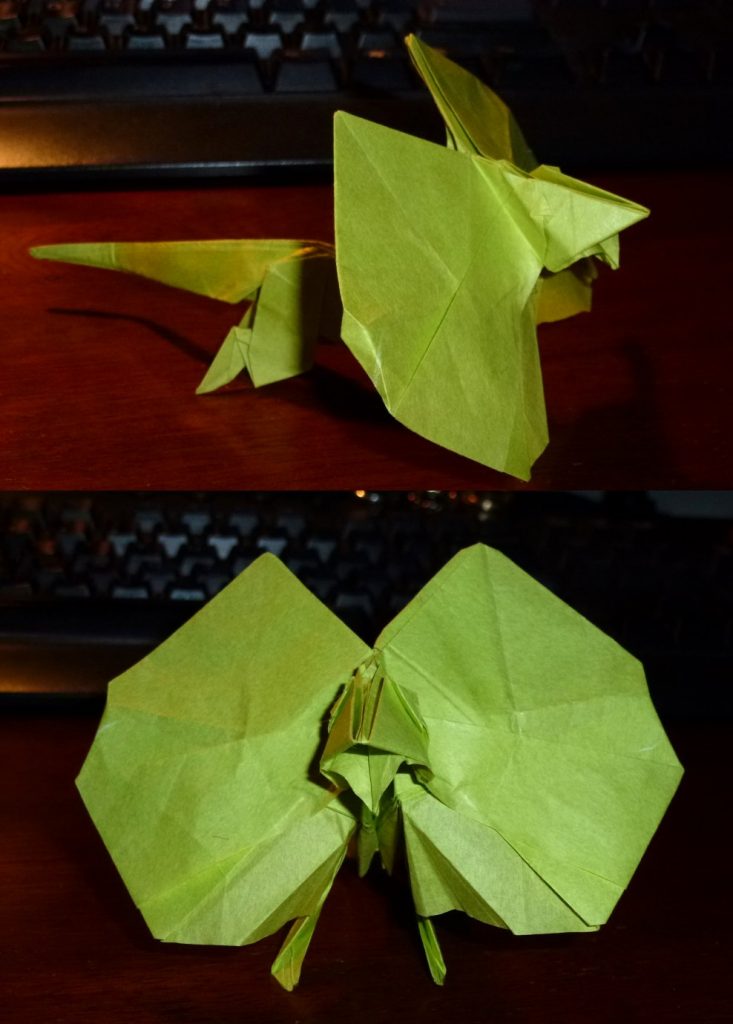 Via a devillish collapse, the head emerges, complete with blinking eyes and open mouth.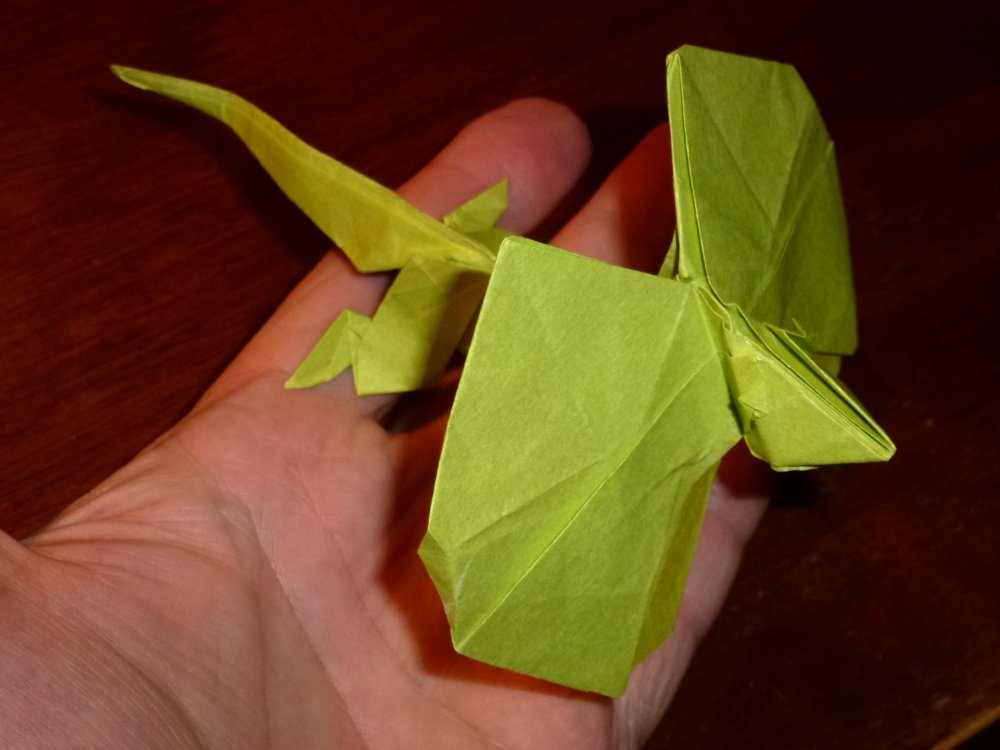 This model is really hard to capture via photo – I might try to capture a 3D image when there is more light around.