It was late, I was tired and I must admit to going to bed before folding yesterday. Full week, new levels of fatigue: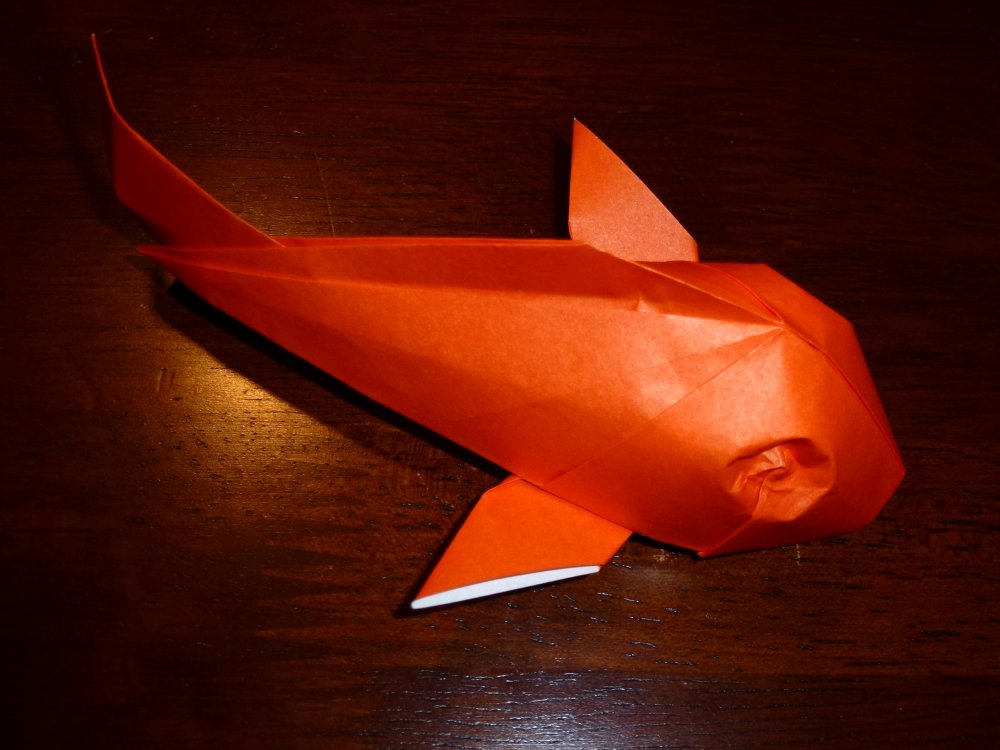 I found these diagrams on Pinterest – seems they are test diagrams (oops, sorry) but I love the shape and model structure.

Lovely tail, nice back fin and lovely eyes.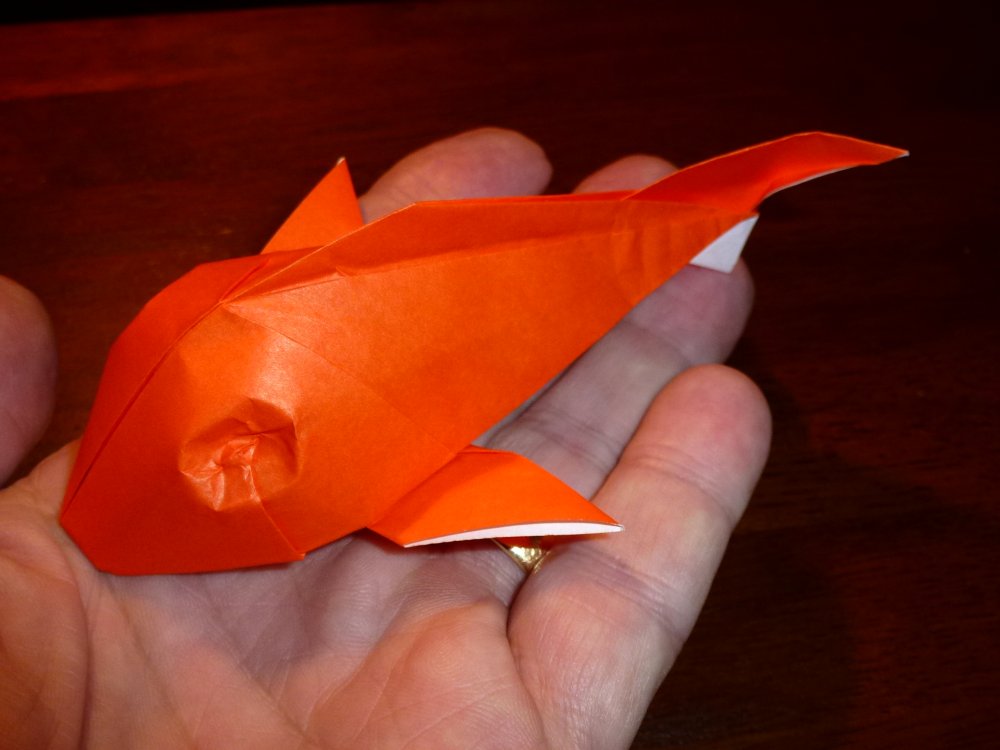 More folding to come.