Exploring Facebook, as one does, a delightful little sea turtle was posted in a group I am a member of by Migue Crm: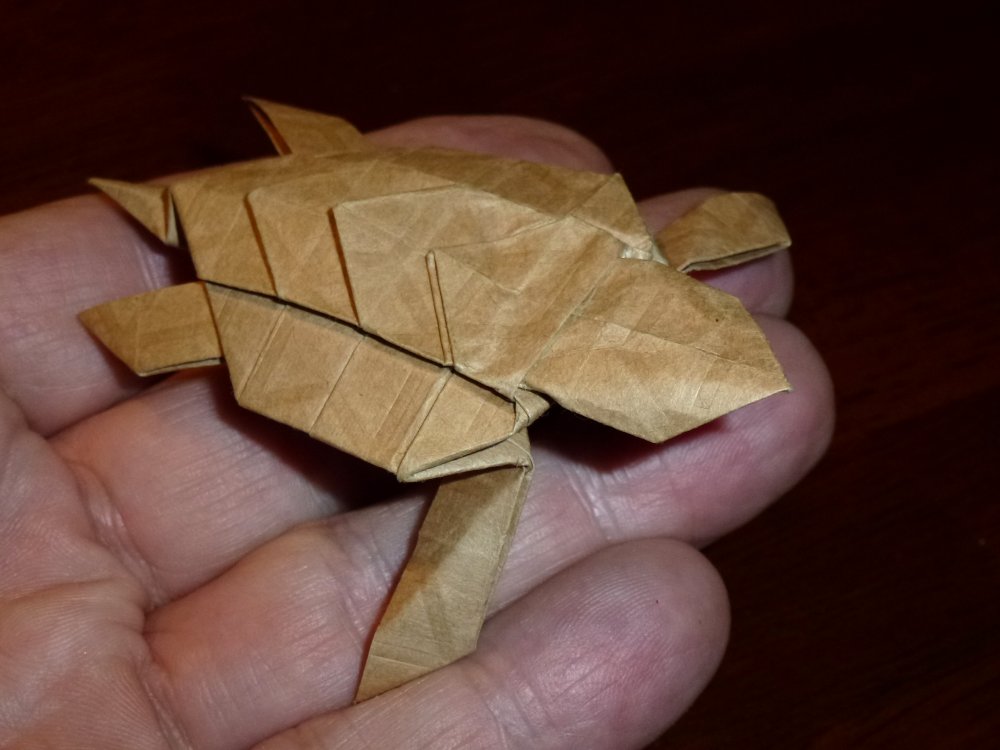 A simple 16×16 grid, some lovely waterbomb collapses for shell scales and some lovely flippers make this a fantastic model all round.

Migue sent me his CP, I modified it a little, cleaned up the flippers and tail and am very happy with the result.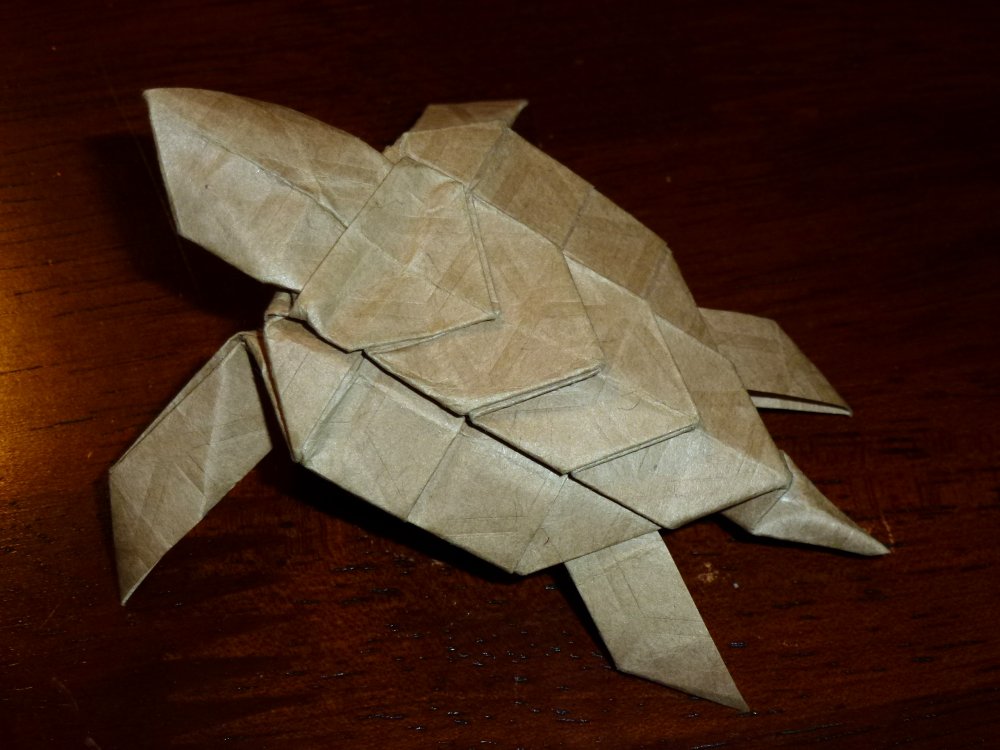 I have folded many turtles, but none from just a CP, this model is a keeper.