Further exploring Shuzo Fujimoto's "Hydrangea" fractal, it seems they can also be tessellated: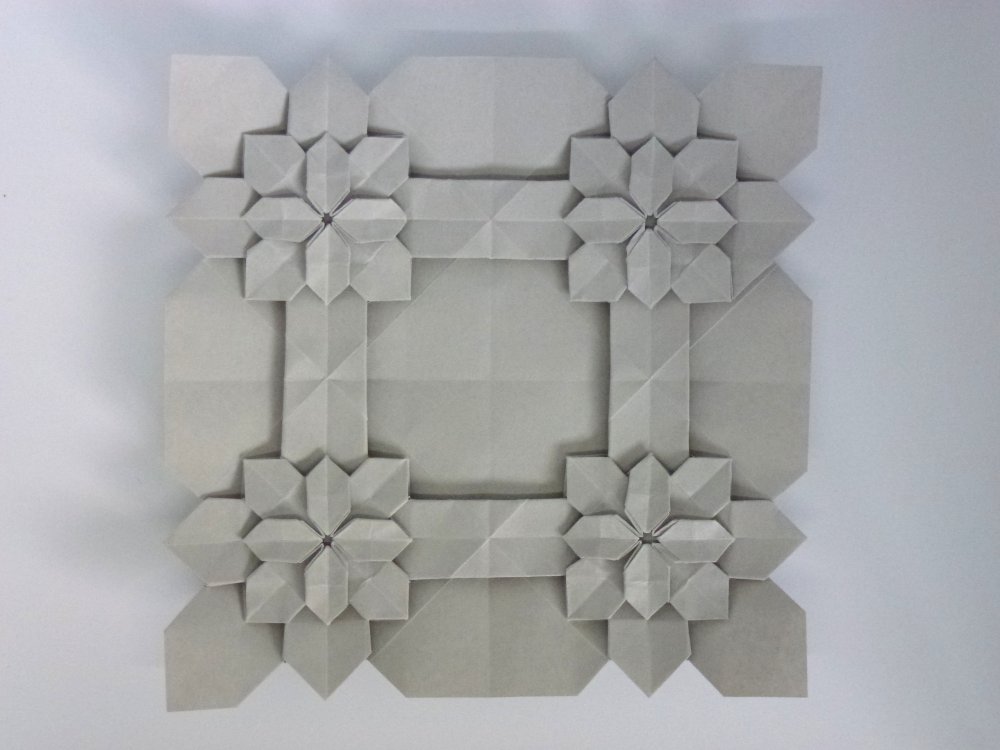 This is a 4x fold, but I have seen many many more, closer together also, interweaving and other mind-boggling combinations.
This fold has taken an age – started 4 days ago, finished yesterday (I had already decided on the spring shoot for yesterday's fold) it is a lovely frame.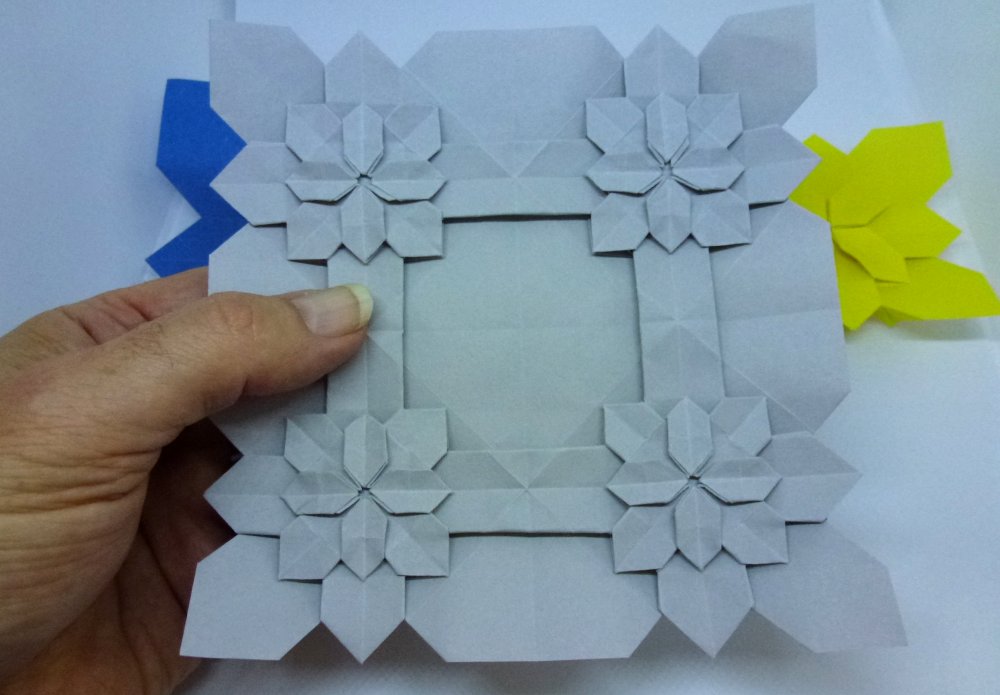 The general process is similar but the tessellations seem to be a collapse everything at the same time sort of puzzle at the first stage, making it a bit of a mind-bender until you sort out which creases are playing and which are not.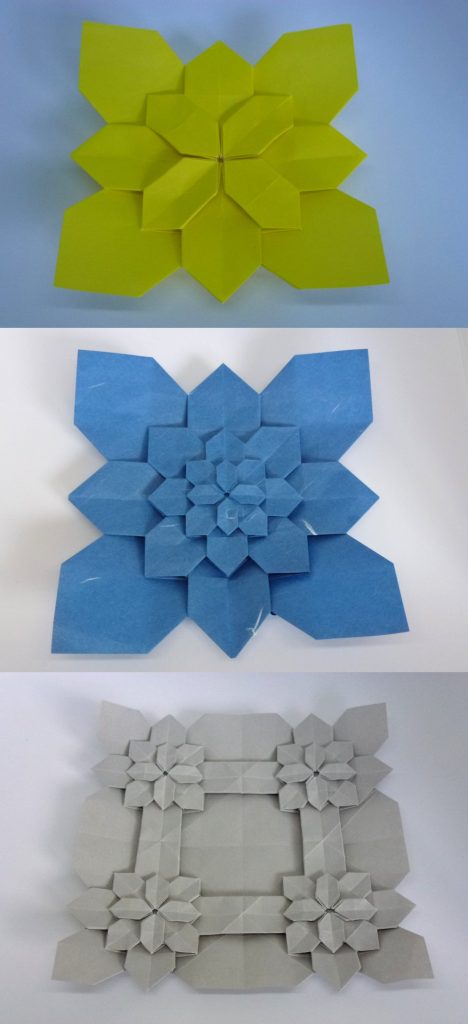 I like this a lot, can see me folding it again, more complex, when I have time, but am happy for now to stop torturing paper this way.