'Tis marking season (I am a teacher) and I hate marking – do not get me wrong, I love designing assessment, just hate having to mark it, especially under ridiculous deadlines: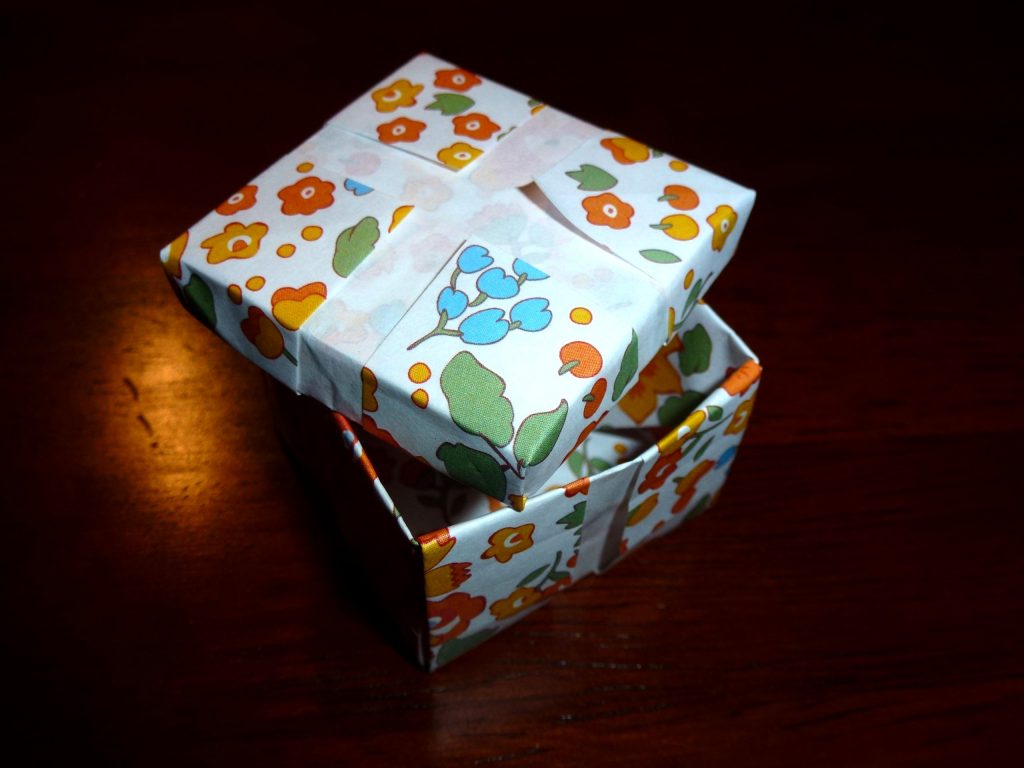 This is Xiaoxian Huang's gift box – a delicate little fold that I had to modify heavily to get the lid to fit given I think the design does not allow for paper thickness. Still it is a lovely thing that is designed to highlight duo paper – expusing a "ribbon" of it all the way round, as if it is gift-wrapped.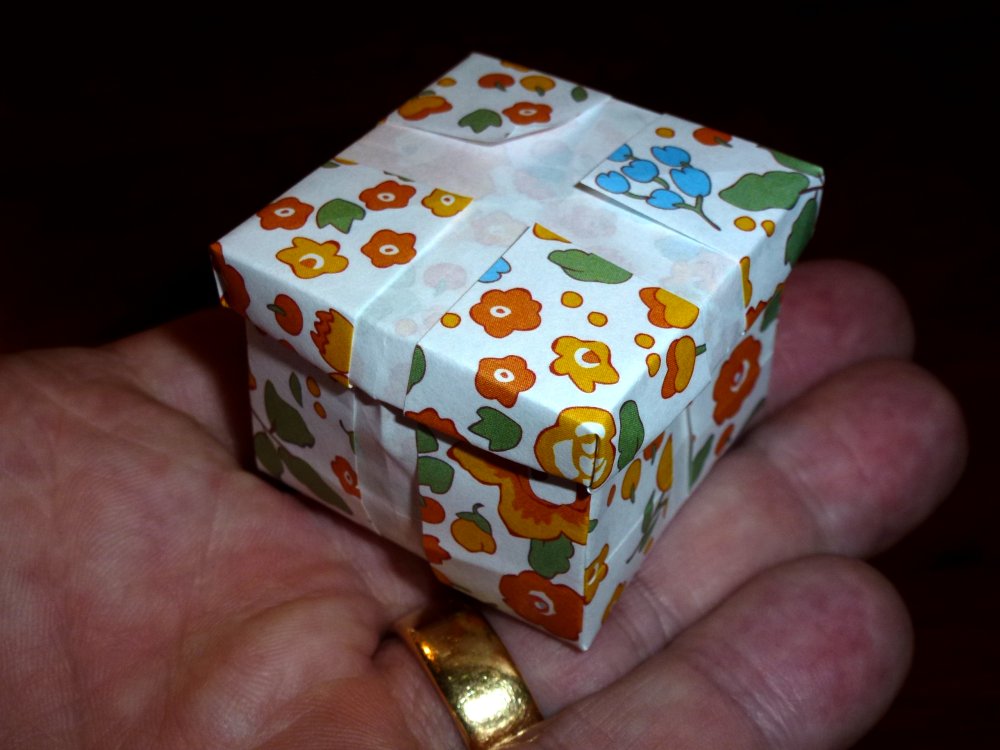 the techniques here are useful, but i think if I folded it again I would mod it heavily. This fold arrived as part of my OUSA "The Paper" subscription. Now back to marking.