After re-subscribing to JOAS, in record time my back-issues of the Tanteidan magazine arrived and along with one of them, a really challenging diagram: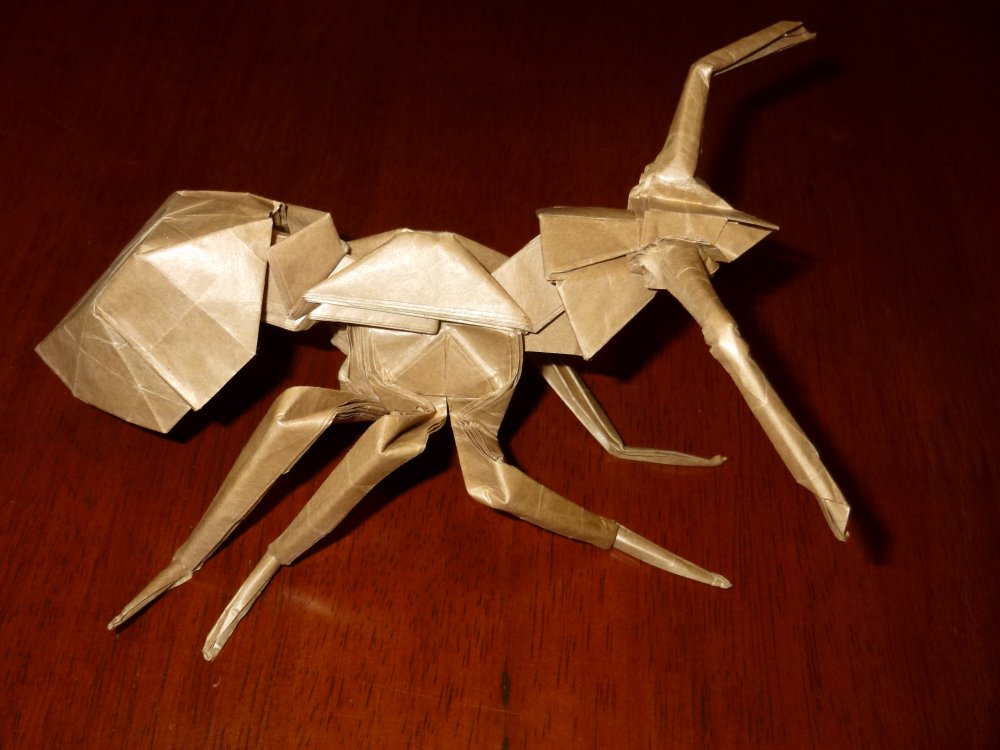 About 170 steps, extreme paper torture and, as a project, something truly terrifying but I knew I needed to try it.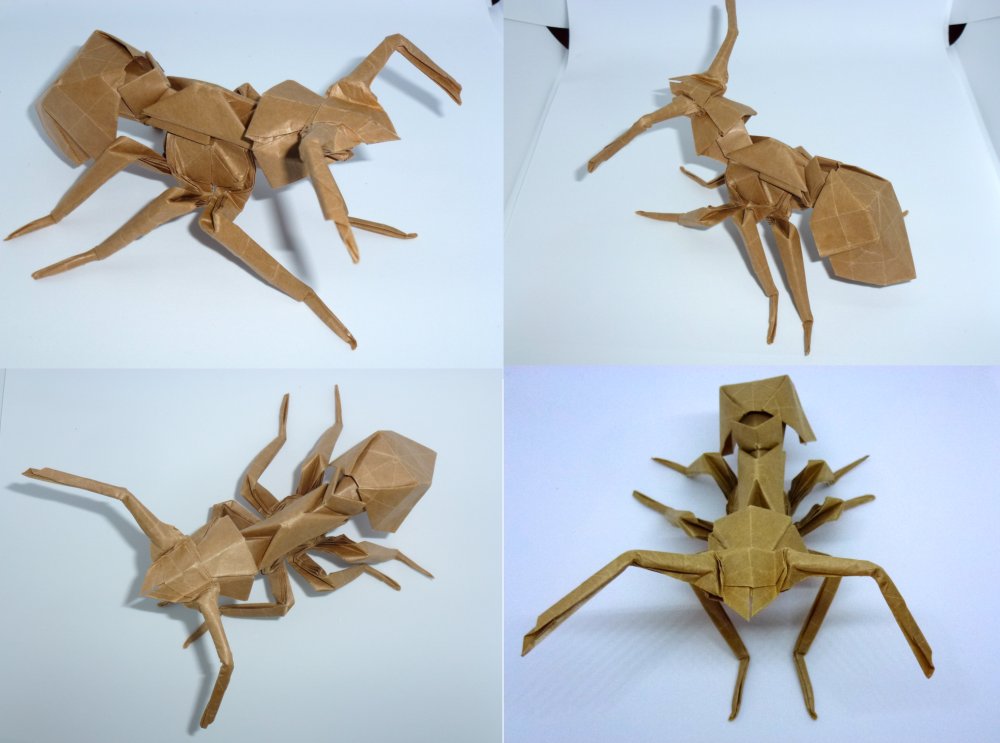 After carefully squaring up a 60cm square of nice thin, crisp, Kraft paper I began, slowly and carefully.
Amazingly it took me nearly 3 days, on and off, to complete – each step completed was something to celebrate as many were breathtaking, some impossible and others that seemingly could not be done with that thickness of paper.

As I approached the end of the sequence, I got more and more excited – such an awesome model. My measure of a good model is one that holds it's basic shape without assistance and this little creepy-crawly stays an ant without assistance – just wow.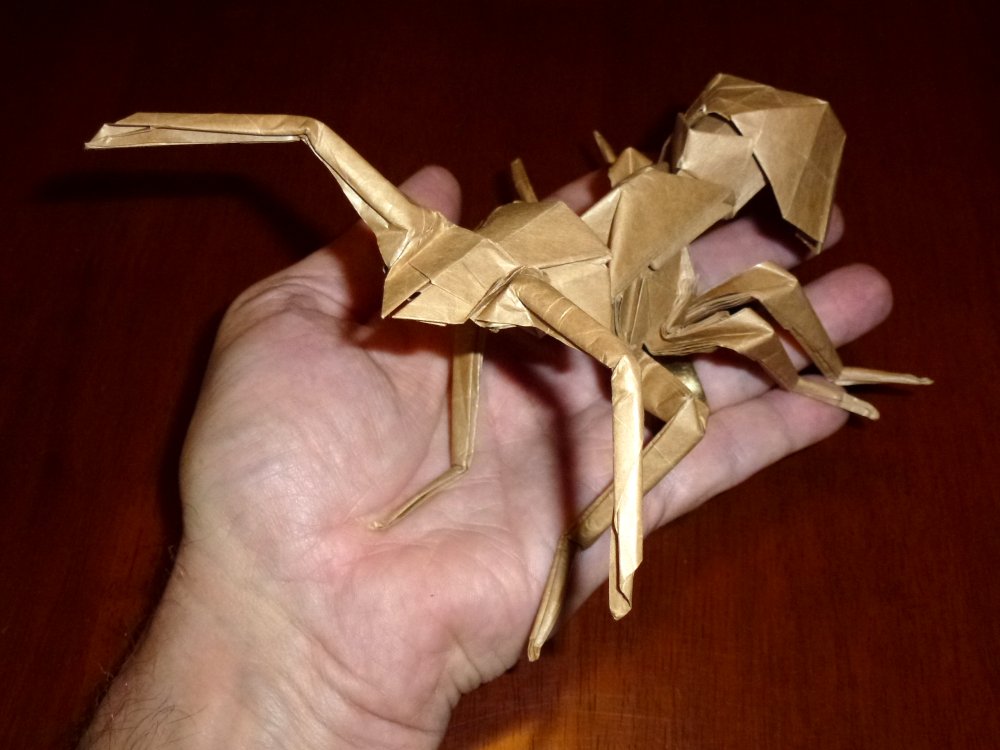 I may, or may not, pose and tidy the seams of this fold, or I may fold it again in black or dark brown paper – we shall see. My hands are sore, fingers are bruised but I am as proud as punch having actually succeeded in folding it.