People process loss in different ways. 10 years ago a friend lost her fight with cancer and I am still saddened by the loss of such a bright and affirming soul: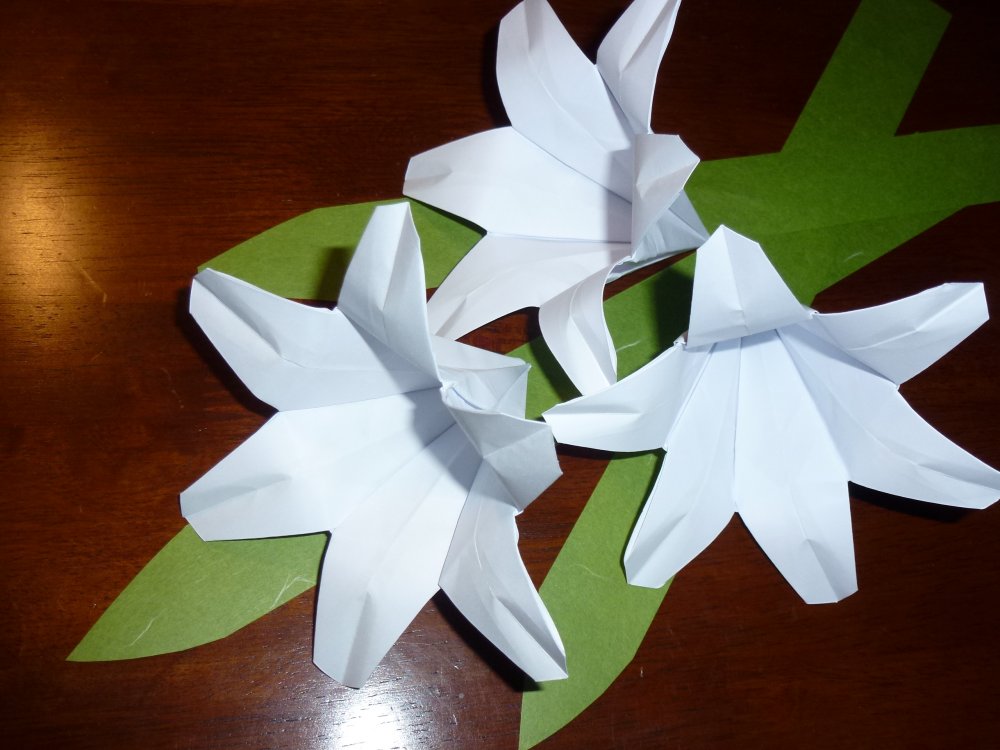 While I could not bring myself to attend a memorial mass, none the less I still feel the loss. I chose to find solace in the many wonderful memories of a friend and confidante.

I thought a floral tribute was appropriate, so folded some Oriental hybrid Lilies, designed by Naomiki Sato. I have not folded these beautiful flowers before, but they are a lovely use of hexagonal paper.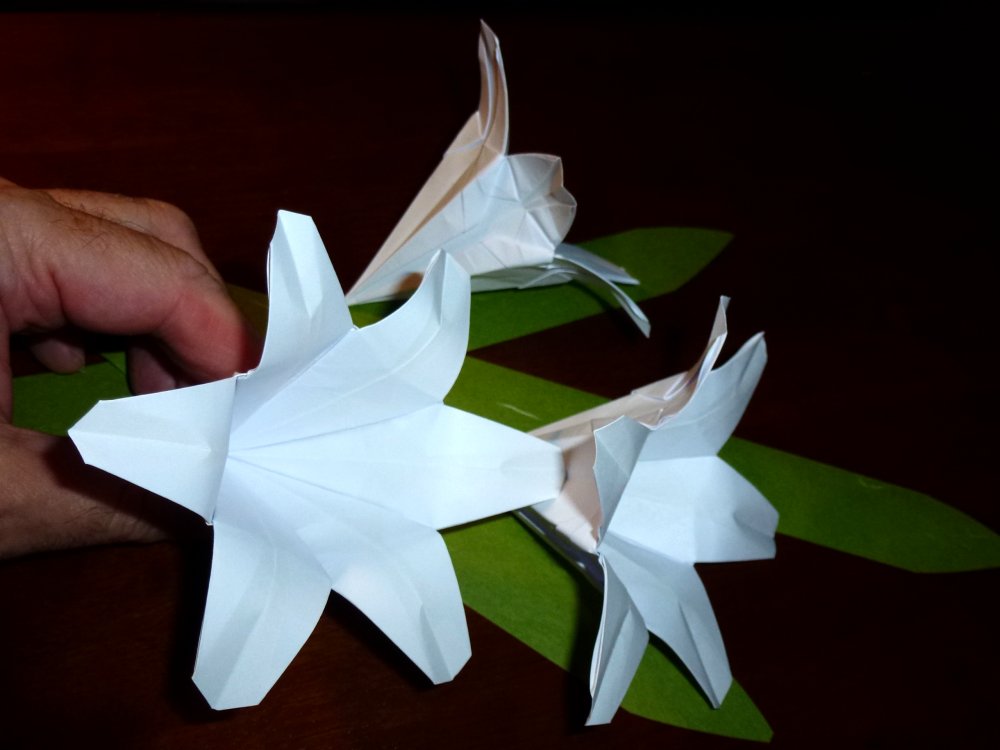 I have been blessed with relatively few friends in my life. I still miss Vic for all sorts of reasons, but am a better person for having known her.