In simpler times, music was encoded onto black plastic discs as bumpy valleys a needle would bounce along to extract the sound. In even simpler times that sound was amplified by a large cone, no electricity involved at all: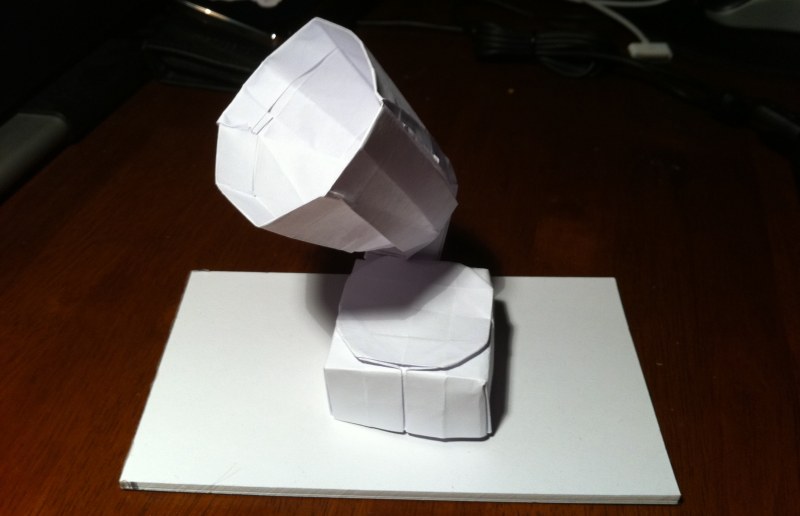 These days it is all iPods, mp3s, downloads and stealing music – sometimes the older, simpler times were best – certainly stereo turntables create a lovely chocolatey sound that modern digital sampling techniques have lost.
Why a grammophone? the kids at school perform in the formal concert tonight – the symbol of music for me is "His Master's Voice" which was a grammophone with a dog looking quizzically at it.
This is an interesting box-pleating exercise that at almost every step looked like it was going to hell in a hand-basket. The final opening of the cone was a revelation.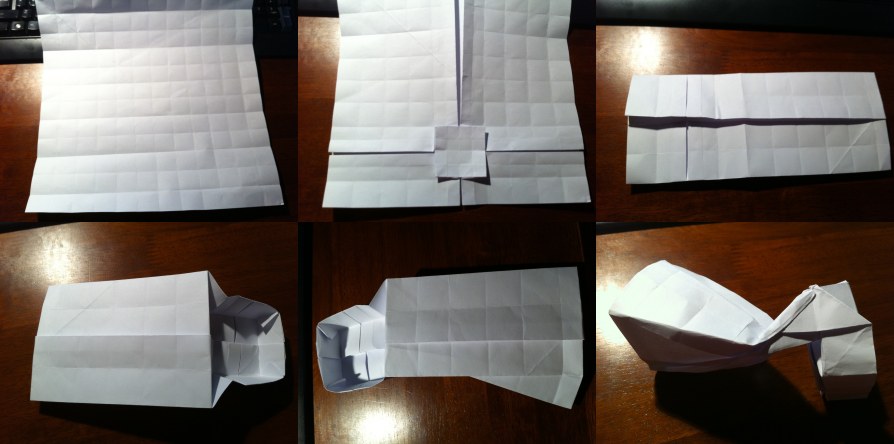 Amusingly my daughter saw on my screen the words "Pagina precedente" and "Pagina successiva" and immediately assumed I was looking at something naughty – when in fact the instructions were in Italian. Folded in 1/12ths, with an interesting collapse to put the record on the turntable first, I like this a lot and hope you do to.
You can have a go yourself also: http://www.origamidauria.it/diagrammi/diagrammigrammofono/grammofono1.htm