Always on the lookout for a cute model, I saw this design shared freely on Fakebook by it's creator: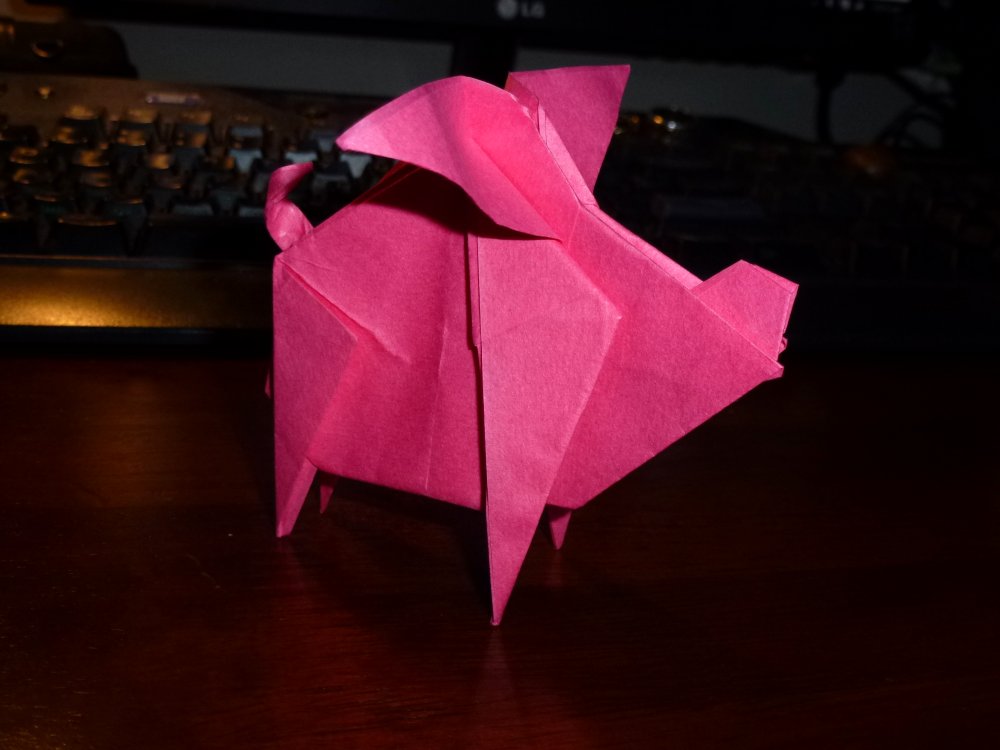 This is "Little Pig" by Hung Cuong Nguyen, a lovely rich and complex model that seems to eat paper like … well, like a pig. Lovely round body, beautiful ears and a tail I decided needed to be curly.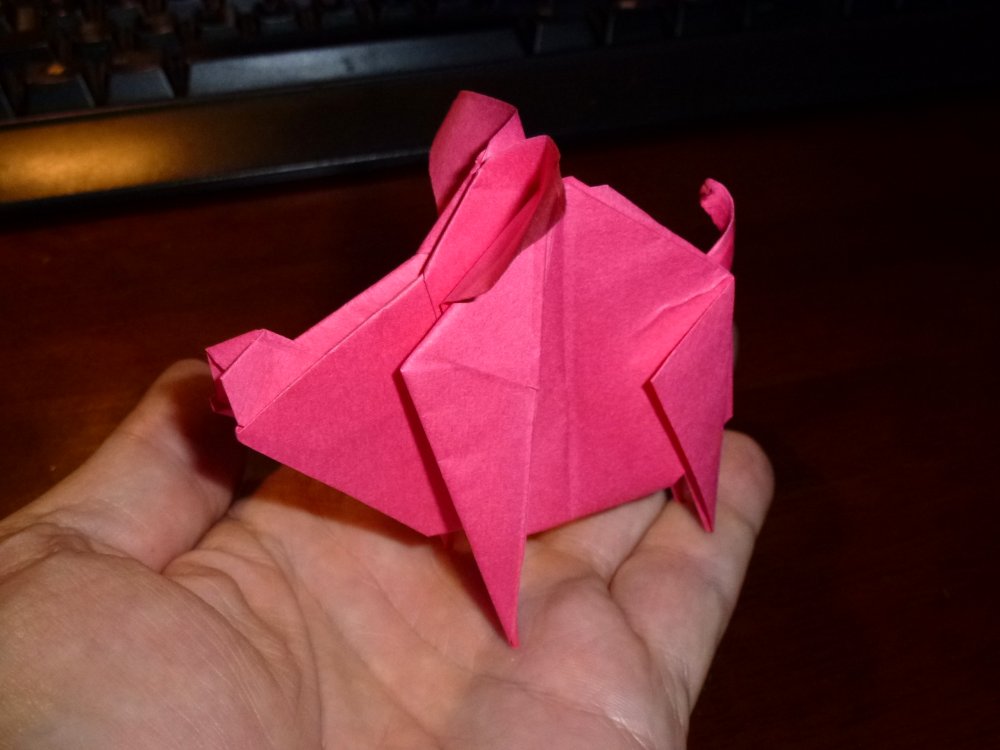 I like the comedic pose of this little fellow, and will consider re-folding it now I know what goes where as I think there are a bunch of postures possible. the base is also very nifty, useful for all sorts of critters I suspect with some tweakage.