PHEW!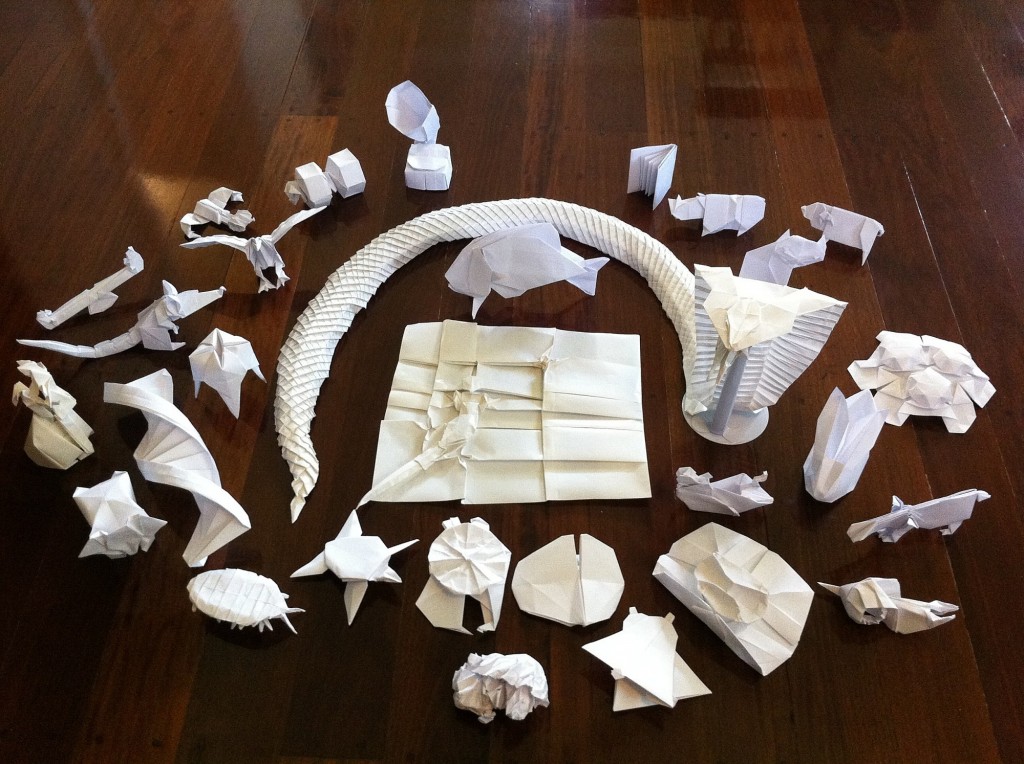 Looking at this collection of models, I get a little wobbly to be honest. Laying them out on the floor to photograph them I realised how much time I am sinking in to this project – not sure if that is sustainable. Maybe more "rock" origami is required 😛
There were some seriously snarly models this month, many personal milestones, it has been an interesting ride so far – hope my patience, abilities and selection of as yet un-tried models lasts the distance. I gotta do some simpler ones I think, too many Joisel's or Lang's in a month is a recipe for fatal paper cuts.
Hope you, the blog reader, are also enjoying the journey.