On my "must fold" for some time has been this design bu Hideo Komatso: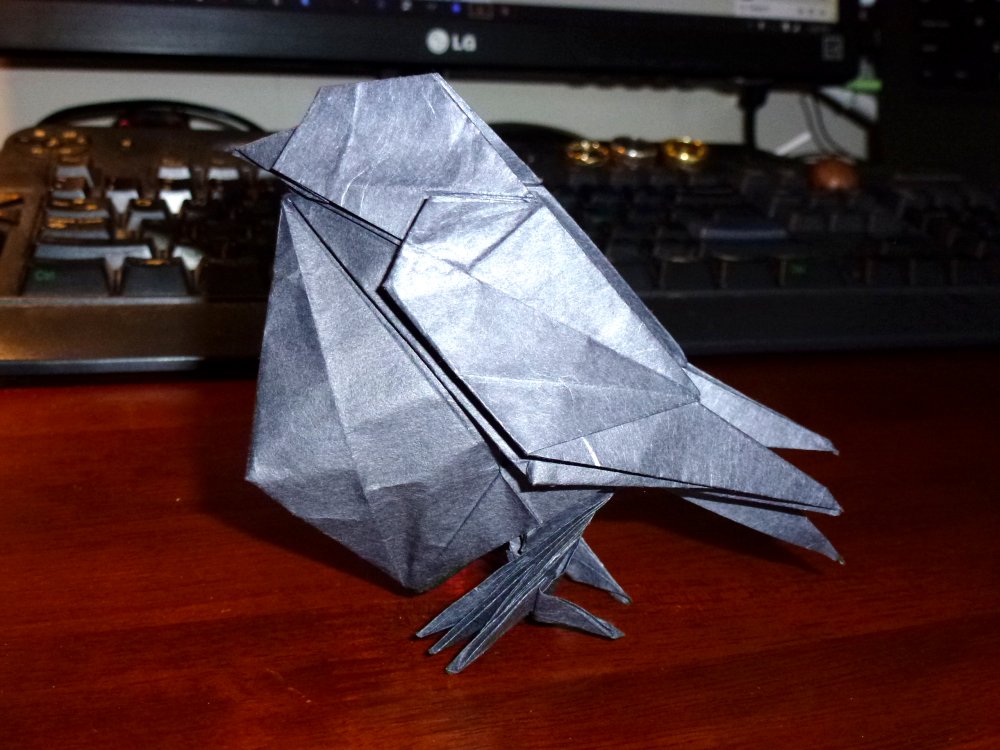 Entitled "little bird", I folded it in black to make an obese crow. A deliciously complex fold that ends up being a 3d representation of a robin-like bird.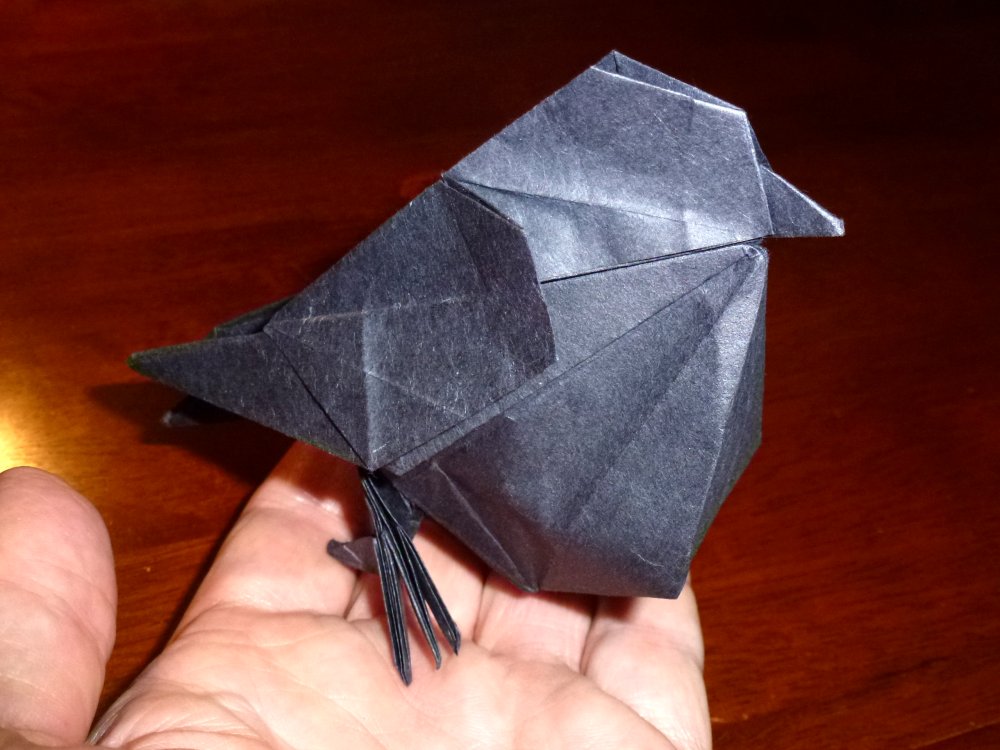 Complete with lovely toes/claws, wings, a lovely plump body and terrific general morphology. This is a fun fold, described in diagram form in a Tanteidan magazine I have.