Now if we were looking for a mascot for procrastination, I think a panda is the perfect animal because, well, from all accounts, they just couldn't give a flying f*ck: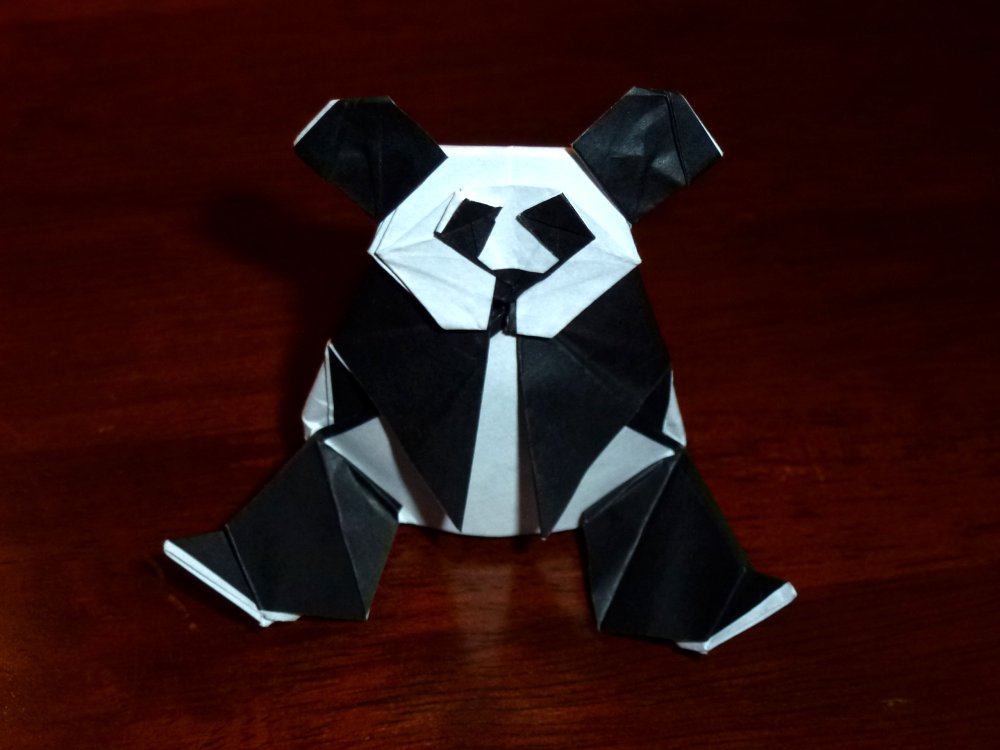 It seems they are endangered. My guess is it is due to them losing interest in most things (except eating bamboo) including sex – a real deal breaker genetically speaking I would imagine.

I was contemplating beginning prepping for work, then rolled forward in a tanteidan magazine and found a panda that I am amazed I did not fold before.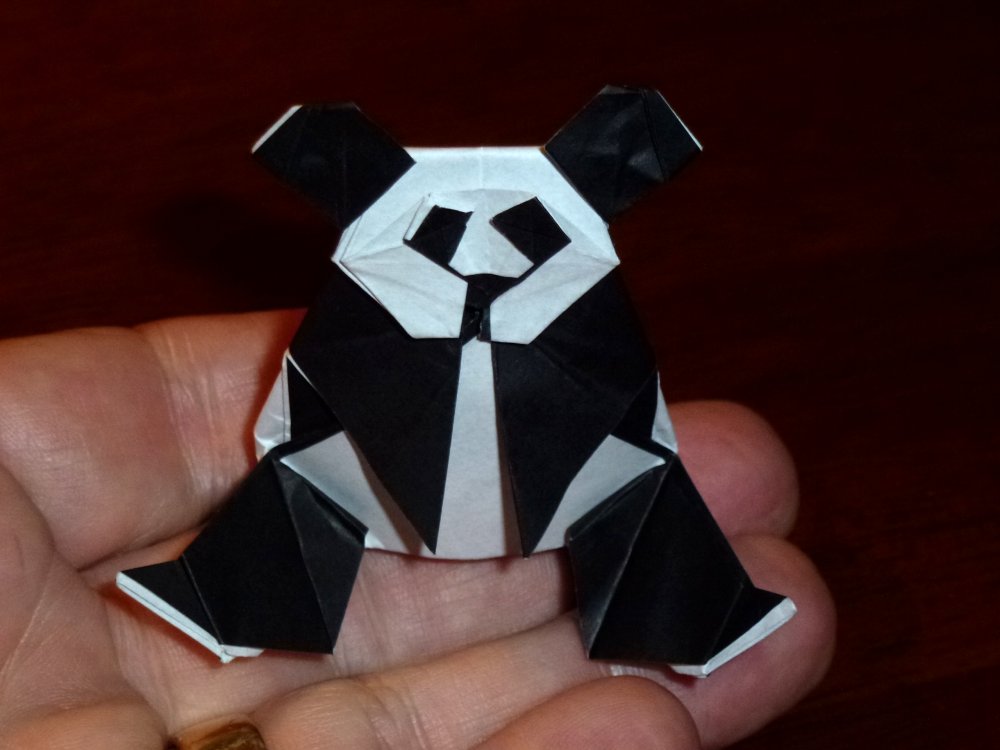 Designed by Noboru Miyajima, this deliciously complex fold is really hard to do on a small bit of origami paper, and I will probably fold it again larger – facial details are tiny (I needed tweezers), doubly difficult as the paper was not quite square. Charming 3d body and lots of modelling/posture potential here.