As I am about to embark on more world travel (see travelblog), I am on the lookout for a fold I can leave in each of the places we stay. Oddly, it is something I do, often hiding little Australiana figures in out of the way places, to hopefully provide delightful surprises for subsequent guests: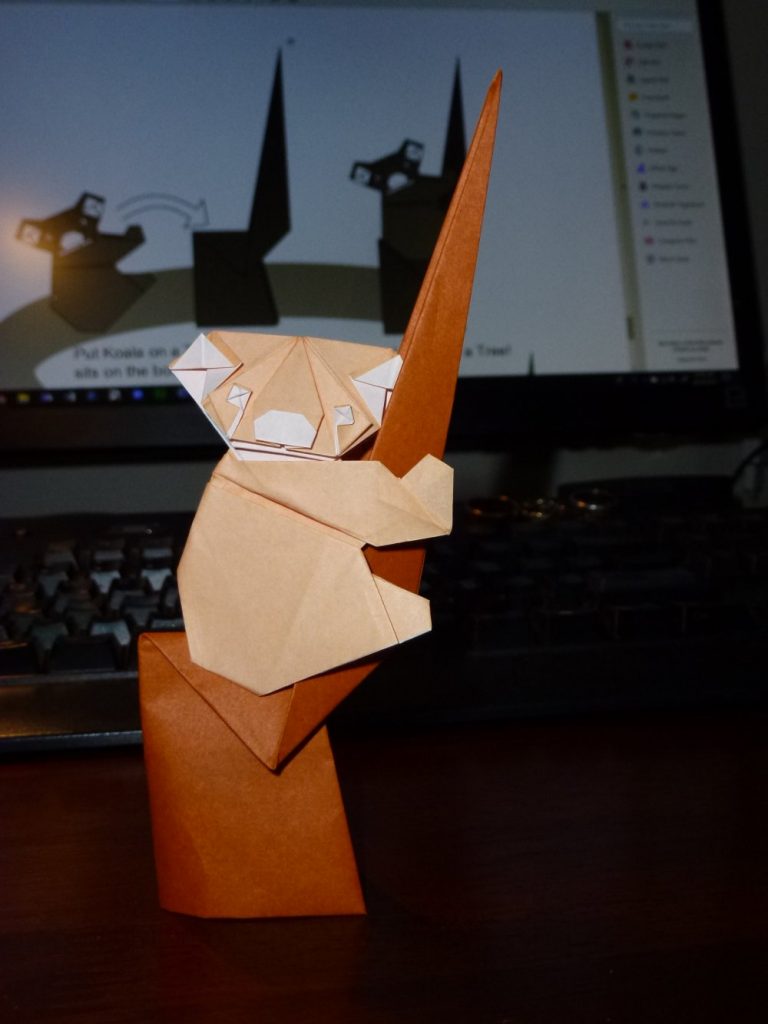 Oddly, the very best Koala designs do not come from Australian designers at all, but from places that do not have them. This lovely design is designed by Mindaugas Cesnavicius, a talented folder from Lithuania.

Folded from 17cm Daiso origami paper, I think this is the size limit – paper smaller would make forming the face details very difficult.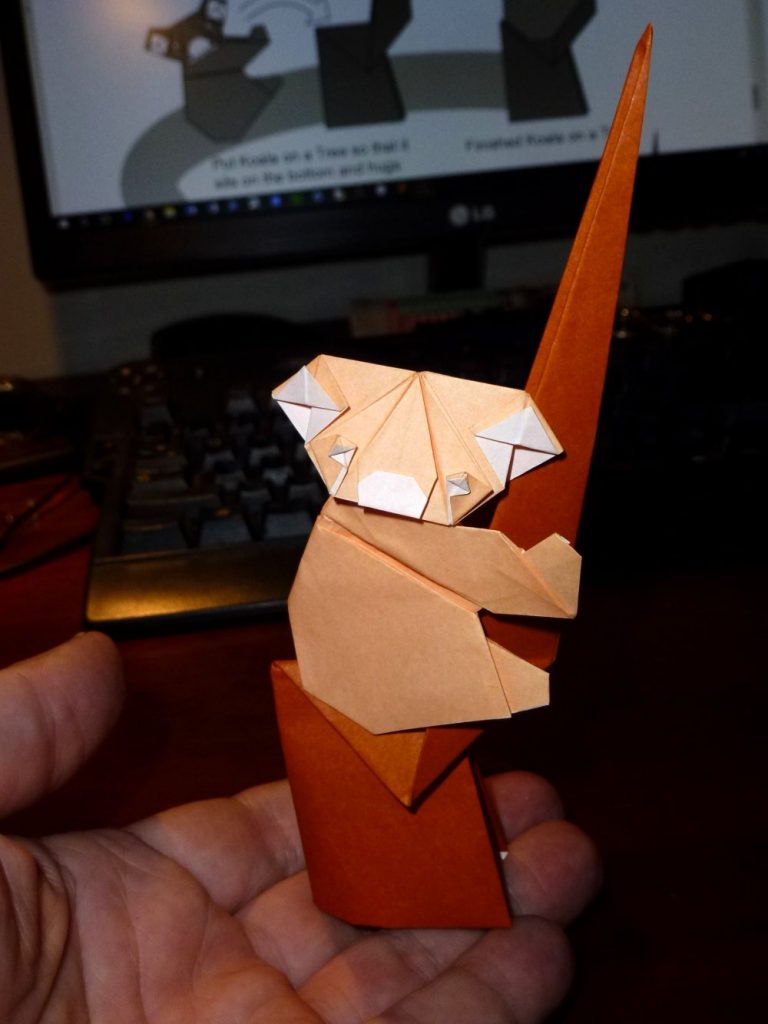 Brilliant management of colour changes, a really good body shape and this model is made to sit in the crook of a tree quite naturally. Fun fold, leading travel fold candidate so far. Any other suggestions?