I have been a fan of David Brill's designs ever since I read his book "Brilliant Origami". Such a lovely touch, breathing life into paper: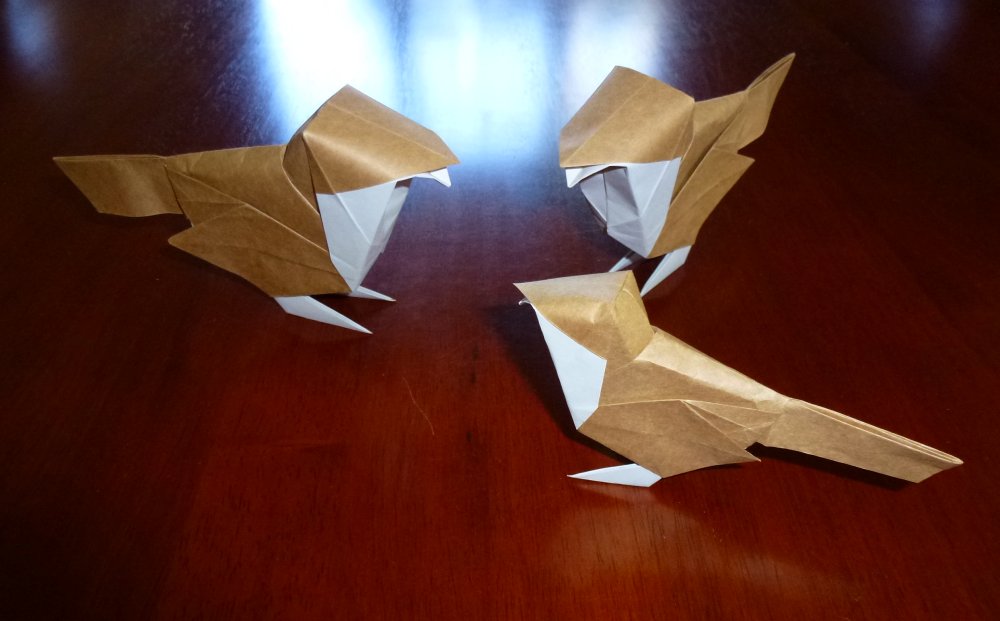 This Robin is delightful – I saw hand-drawn diagrams on David's website and then professionally drawn diagrams in the latest Tanteidan Magazine and knew I needed to try it. I particularly like the free-form nature of the hand-drawn version, making it a bit more of an adventure to fold this bird.
The shape, management of colour change and general model stability is wonderful in this model. There is nice sense of volume, beautiful 3D head, and an animated pose. The subtleties in fold here are such that I found all 5 of them (yes, I got a bit carried away) are all slightly different, making almost a family grouping.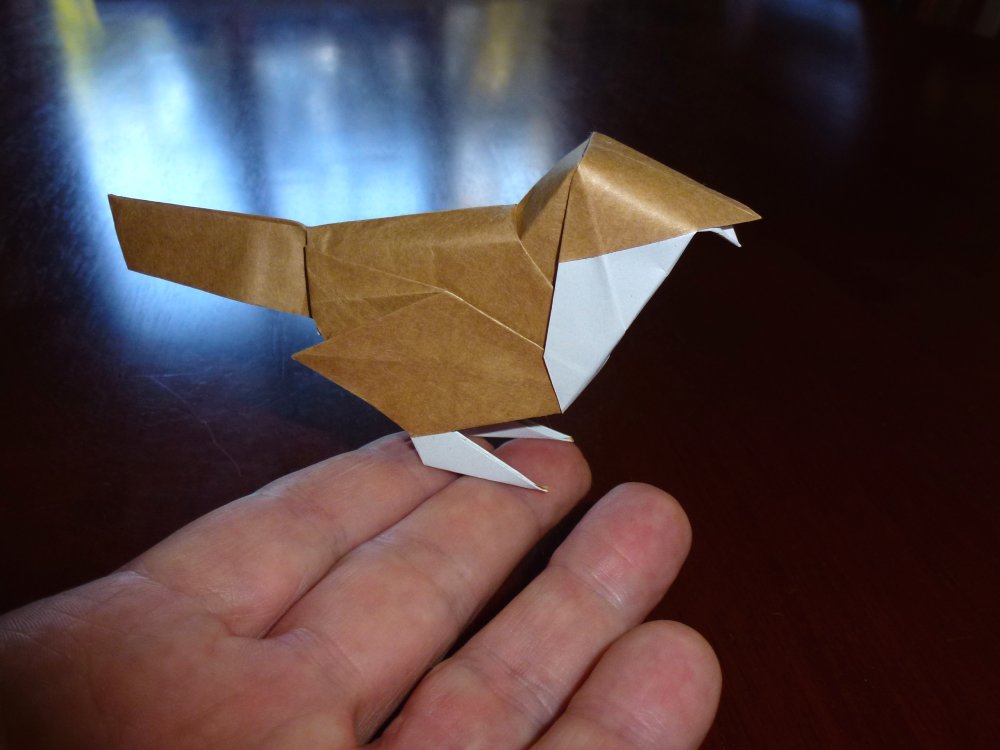 Interestingly, this model does not suffer from scale either, folding variously from a 30cm, 15 cm and 8cm square, all looking lovely. There is some lovely technique in the sequence, I like the wing isolation and formation of the legs is brilliant.