The remnants of a pack of Daiso washi was sitting in my cupboard and i am not sure, so I start folding Fumiaki Kawahata's Triceratops (from Origami Tanteidan Magazine 57) and realised why it was unused: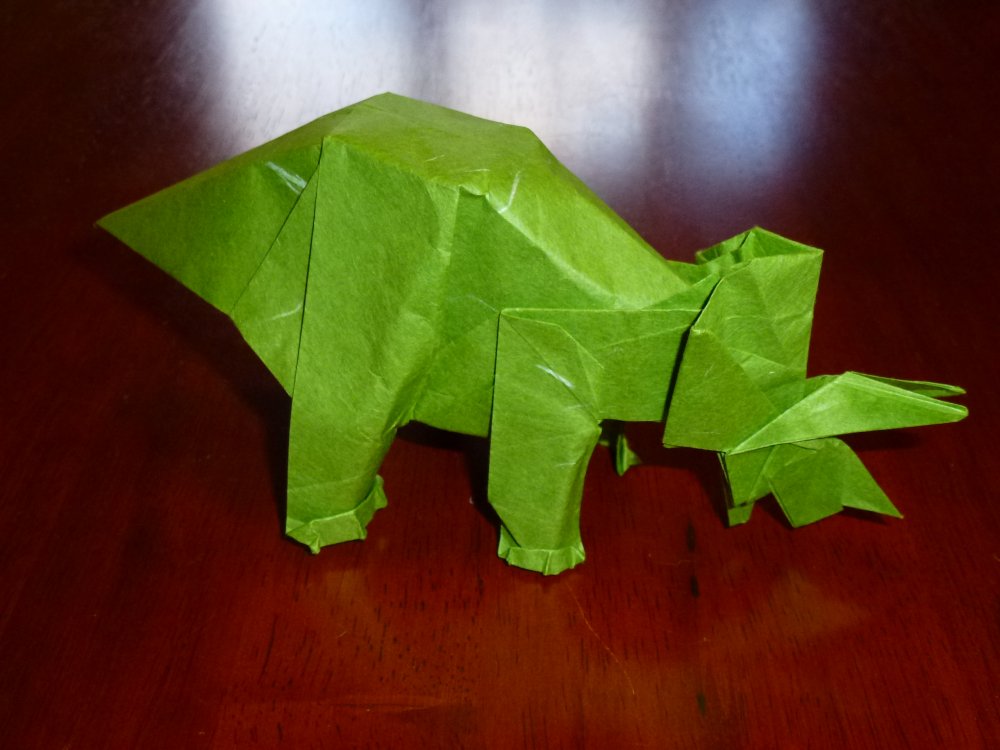 You assume that paper is square, and start folding, only to discover in some dimensions it is really not square, but you persist none the less, kludging landmarks as you go.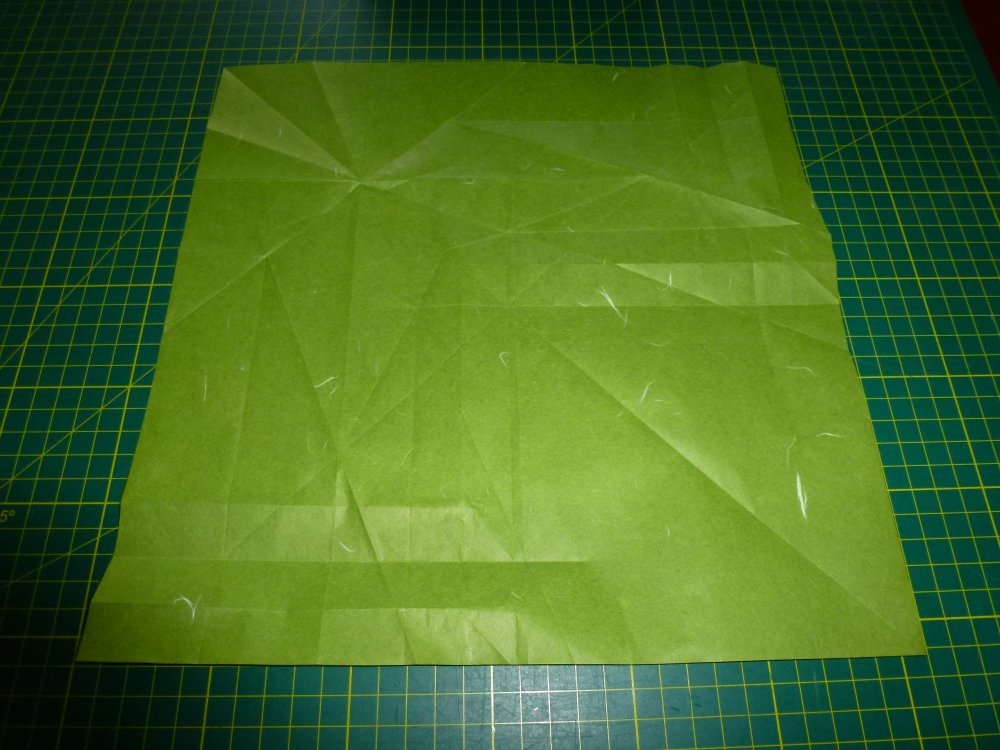 I like this model a lot – the feeling of solidity, the general morphology of the model and the adorable toes. I had no idea if this was going to work at all, and am glad it did (albeit a little wonky – one of the back-legs is slightly shorter than the others, making it a real tripod of a trike 😛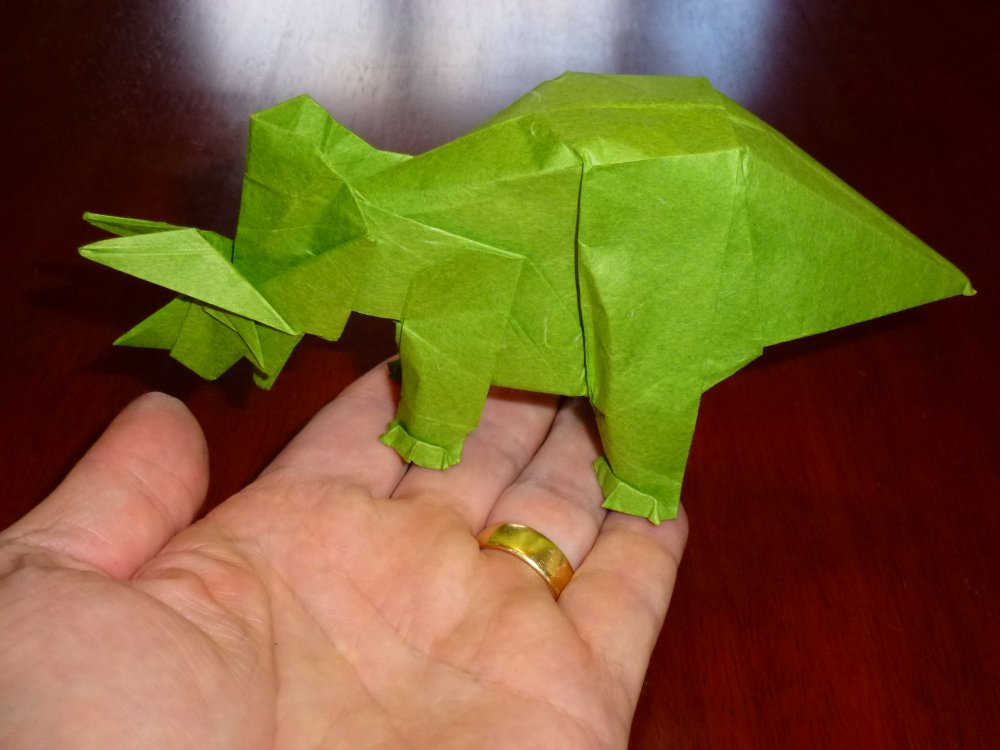 I think I know a little tacker who would be thrilled to have this Triceratops as a pet.