One of the things I have the privilege to be involved with is the proof-reading/editing of books from origamishop.com. As such, I get a chance to make changes in diagrams and instruction annotations, and test fold: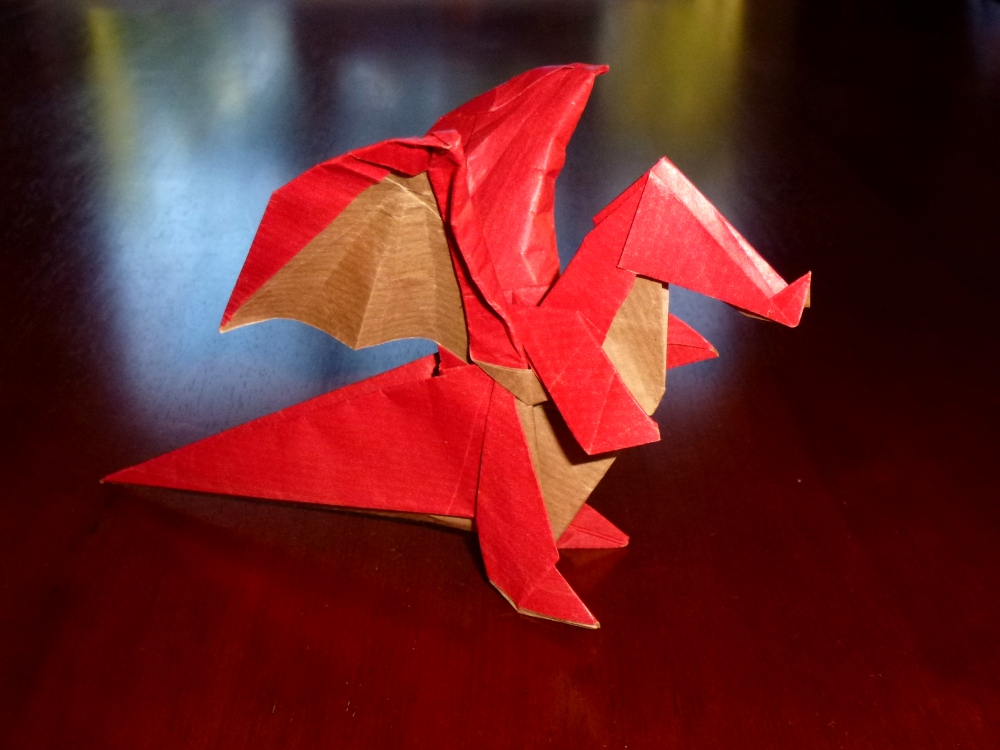 This is "Tiny Dragon", a beautiful little model from a forthcoming book by Chen Xiou.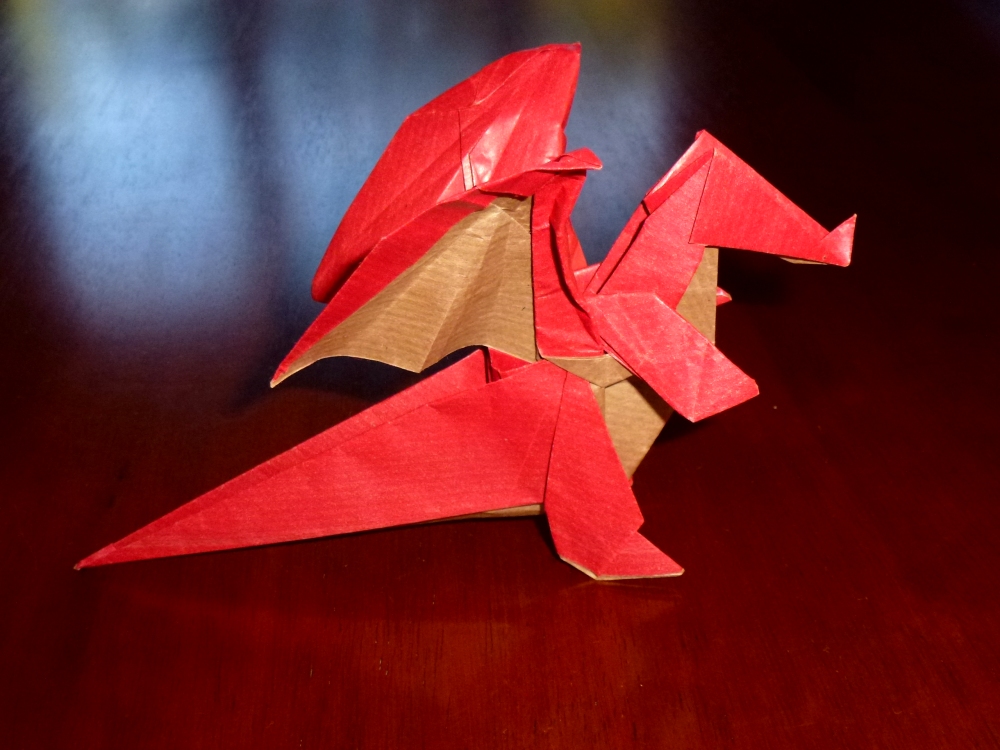 This is a fun fold sequence, not a beginners fold but there is a lovely new base here, and it takers twists and turns before you can see the model morphology – I like this sort of sequence.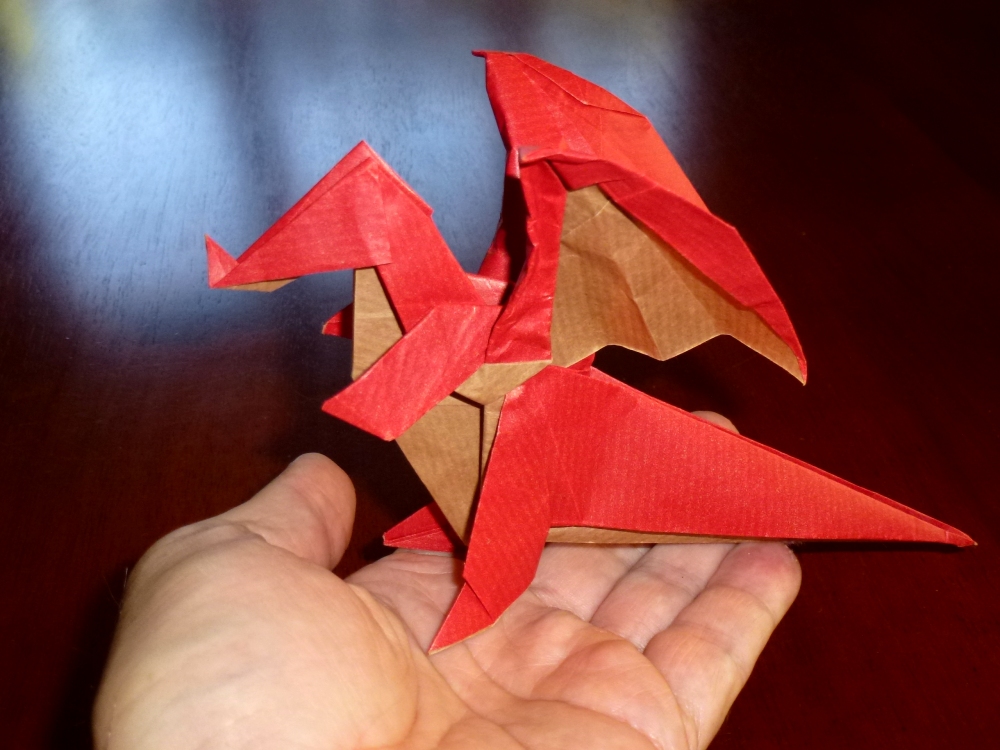 Folded from 40cm duo Ikea Kraft, this little dragon is so cute and has a clever use of colour changes. I am sure I will fold him again.