I love a well-designed model and Fumiaki Kawahata's T-Rex is no exception: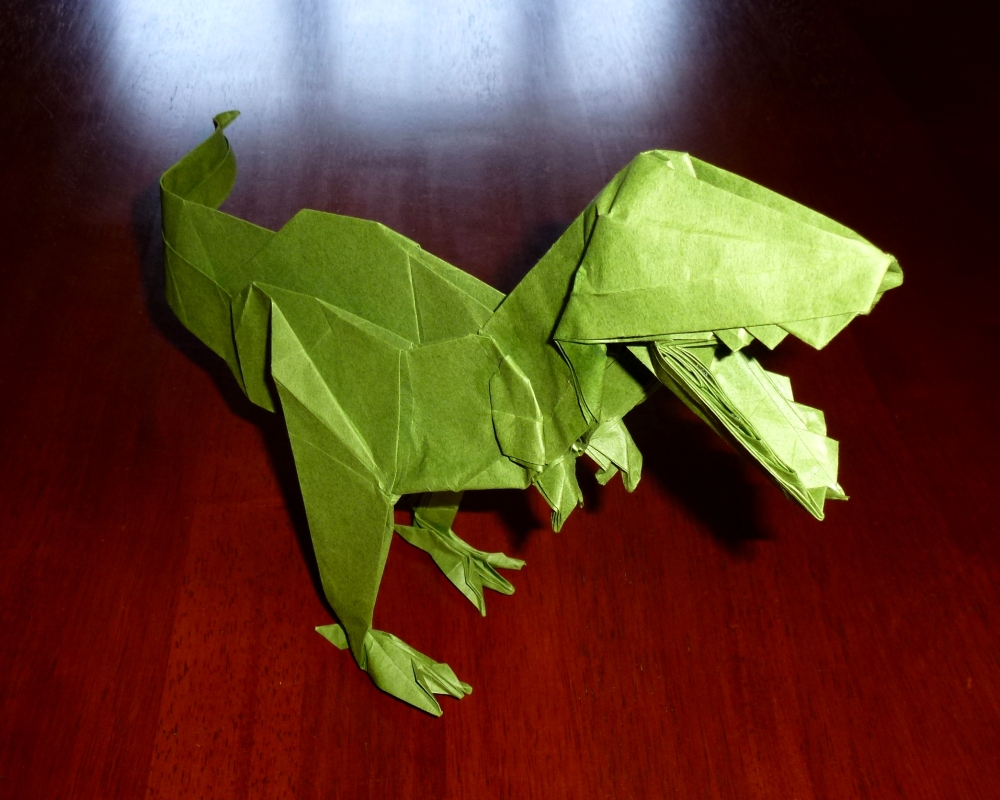 Folded from a 50cm square of medium green Tant paper, this lovely snapper has a splendid mobile jaw with teeth, fabulous feet and tail, and frustratingly useless front legs. The result is a fantastic free-standing model that looks simultaneously cute and terrifying.
The model structure is intense, this is the smallest I have tried it, and at this scale the pre-creasing is torturous (to be polite). The folds that raise the teeth from a series of accordion pleats are ingenious and tough work for fat clumsy fingers.
I have folded this before, and will probably return to it, as it is a great exercise in accuracy and patience – really good fold-therapy for a fragged and shagged brain.