I have been on a mission for months now to try and render a tiger as realistically as I can in paper. Apart from being feline in shape, tigers have stripes – finding a model that has these stripes was difficult: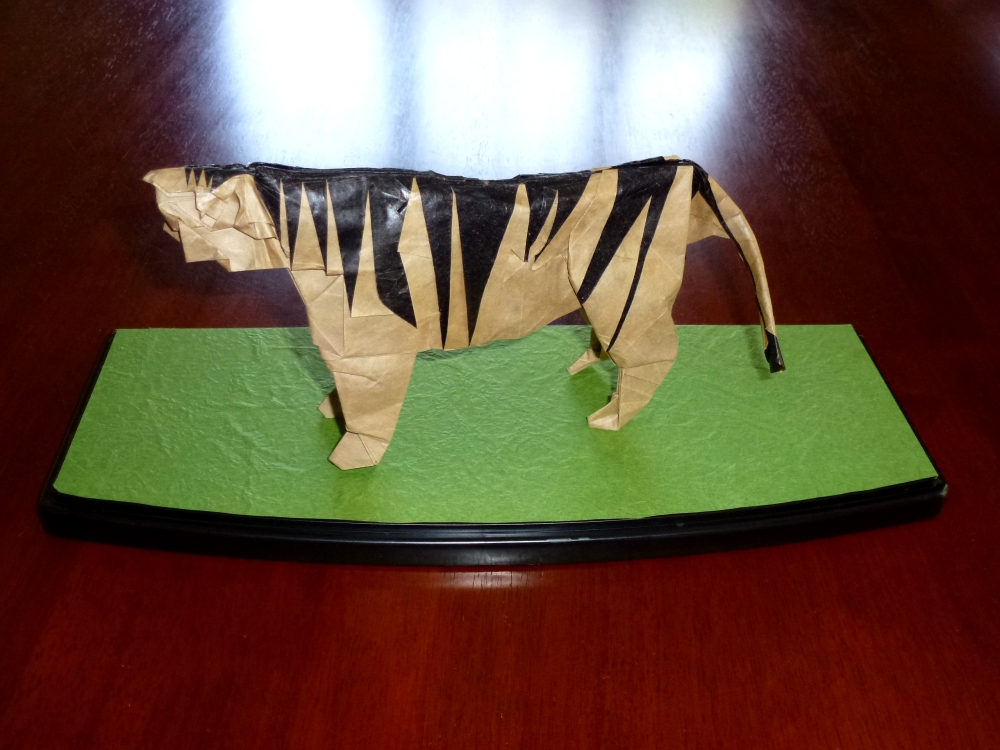 I bought Satoshi Kamiya's latest book because of the tiger diagrams it contained – on flicking through the 200+ steps I initially thought it too difficult to try. But try I did, initially with large format red-natural Ikea Kraft paper. I was surprised that I was able to make it through the most torturous steps, so set about re-folding it with black/natural, ensuring the black was the stripes, natural was the residual body colour.
The genius of this design is the subtle and precise control of both sides of the sheet – the stripes are the result of folds, not cuts. The model requires you manipulate raw edges (the sheet border) fan-folded, while wrestling all the other details (legs, head, tail) from the INSIDE of the sheet – quite amazing.

After a LONG time, the model is ready for display. I look at it in awe, still not quite sure that I was the one who folded it. Before treating with MC to stabilise the stripes, the model was free standing and stable. There is great proportion evident here, the paws are lovely and large, the body muscular, the head noble.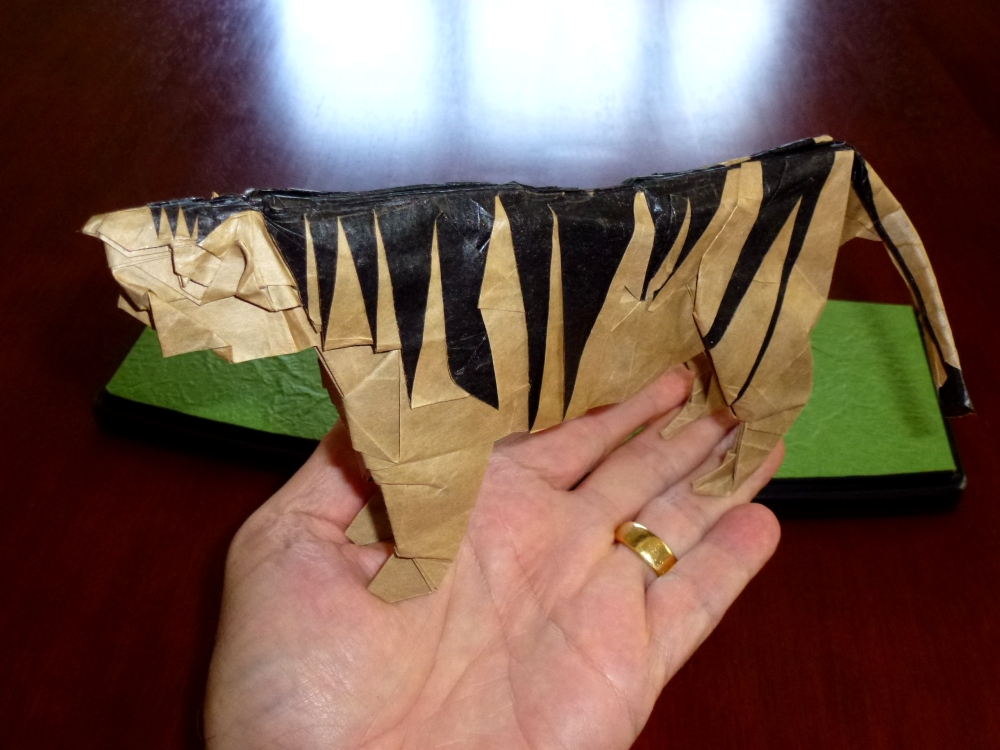 This was folded as a commission, I hope the recipient likes it. It has been a long time coming, hopefully worth the wait.