I had a 12cm square of thin crisp Kraft and decided to try the Riccardo Foschi CP for his gecko. This required a 32 square grid, making resultant pleats 4mm or less each: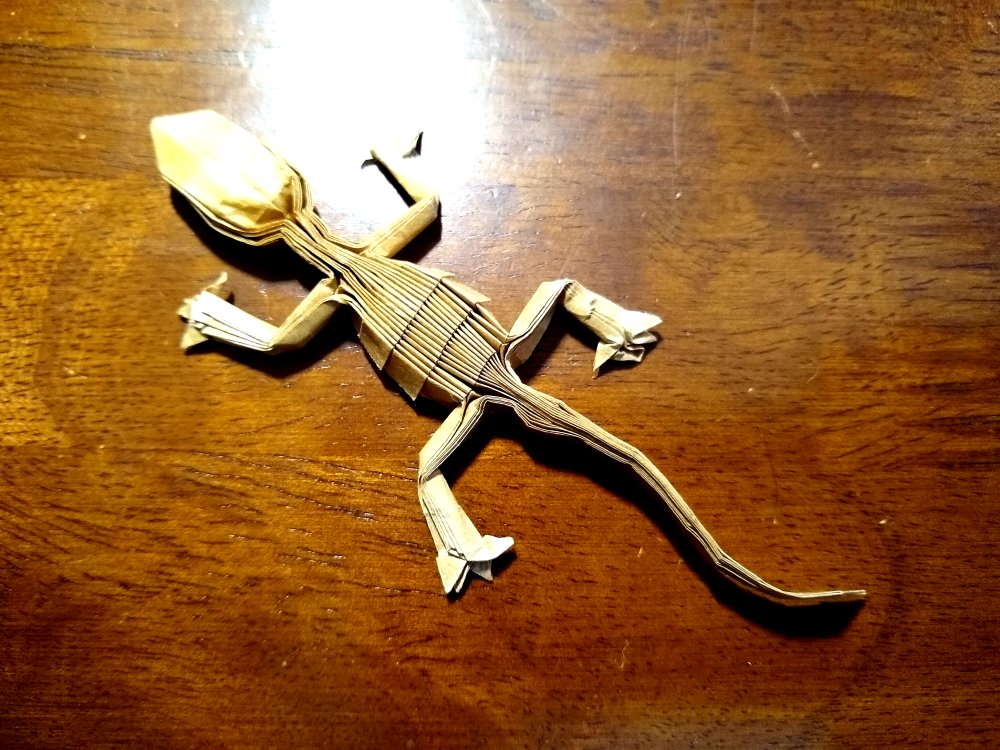 I figured this was a good test of my accuracy, and found it quite relaxing but fiddly with my nerve-damaged hands. I am working on my CP deciphering skills, and this seemed quite straight forward.

Using some fairly standard box pleating, the legs, head and tail are fairly easily isolated. I used tweezers to tease points for the toes and a drop of MC at the neck and back legs to make the gather stay put, but I figured that was a fair tradeoff given the tiny size of the model and the springyness of the paper.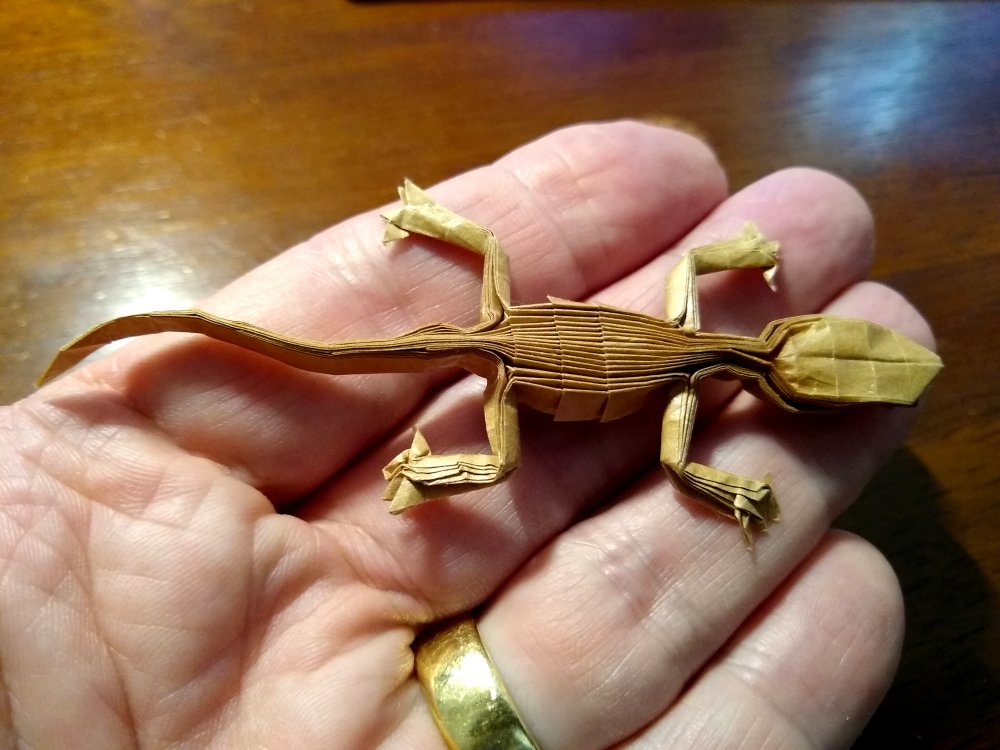 The resultant model looks more like a skink than a gecko (we get both at our house), but it is life-size and hella cute.