A few months bac, in the relative calm of my summer holidays, I began to re-fold "Harlequin" designed by Eric Joisel, after failing to successfully fold it during the "Tribute of Eric Joisel" competition I was part of late last year: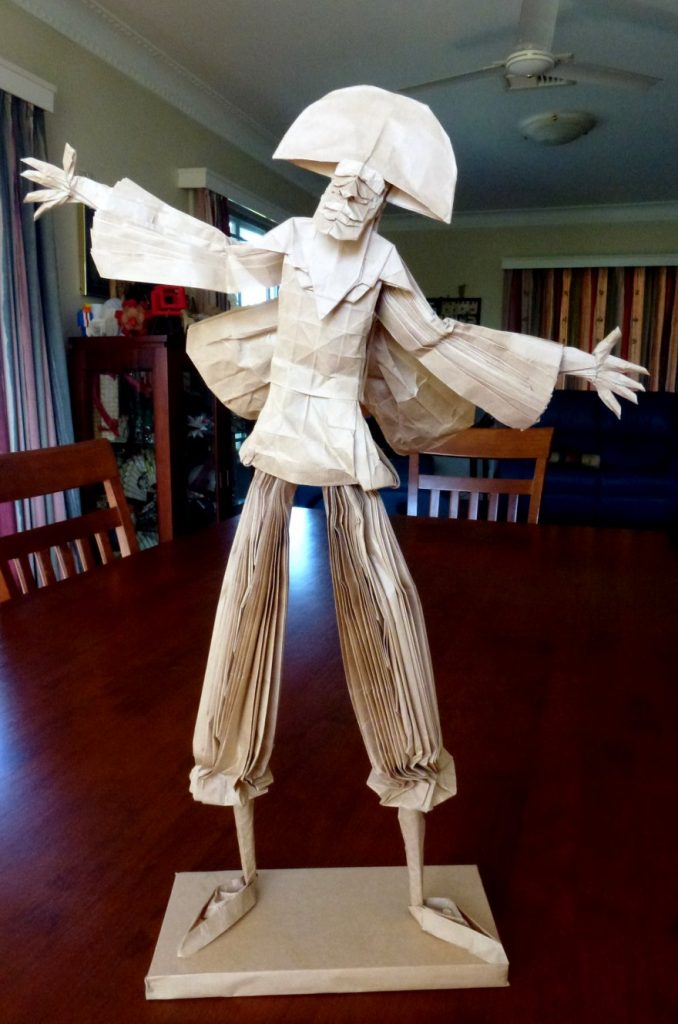 I took my time, learned lots from initially failing, made sectional maquettes to check techniques and really enjoyed the process of folding.

This model is such a synergy of techniques – I can see influences from so many of Joisel's other creations (many of which I have folded before). The initial collapse is vaguely humanoid, but the shaping is the making of model. So many details to control. The face and hat are tricksy but I an really happy with the level of detail I managed here – he has a playful but chilled character, smug smile and refined face – the mask is jauntily sitting on his nose also.
The fabric effects to the sleeved and pantaloons are a nightmare – to make them seem to "drape" is really hard I found, but eventually it came together. I pre-creased some quilted effect on the bodice and skirt which I am really happy with, and the collar took me ages to nut out. He is in full stockings (diamond pattern), has goofy shoes, a fly-away in-action wavey cape and open hands – so many bits were there waiting to be shaped. One can only marvel at the genius of the design.

I decided to go for a slight tilted posture, a "ta-da" moment after a really lame joke. The proportions made me experiment with many options – the wire skeleton is really stiff, so any changes needed to be deliberate and required a delicate wrestle to bend the wire without puncturing or tearing the paper. The model also has a completely closed back -it can be viewed from any angle – I was actually not sure I could do this, but was patient and gradually dug out layers that interleaved and closed him up – something I am really proud of.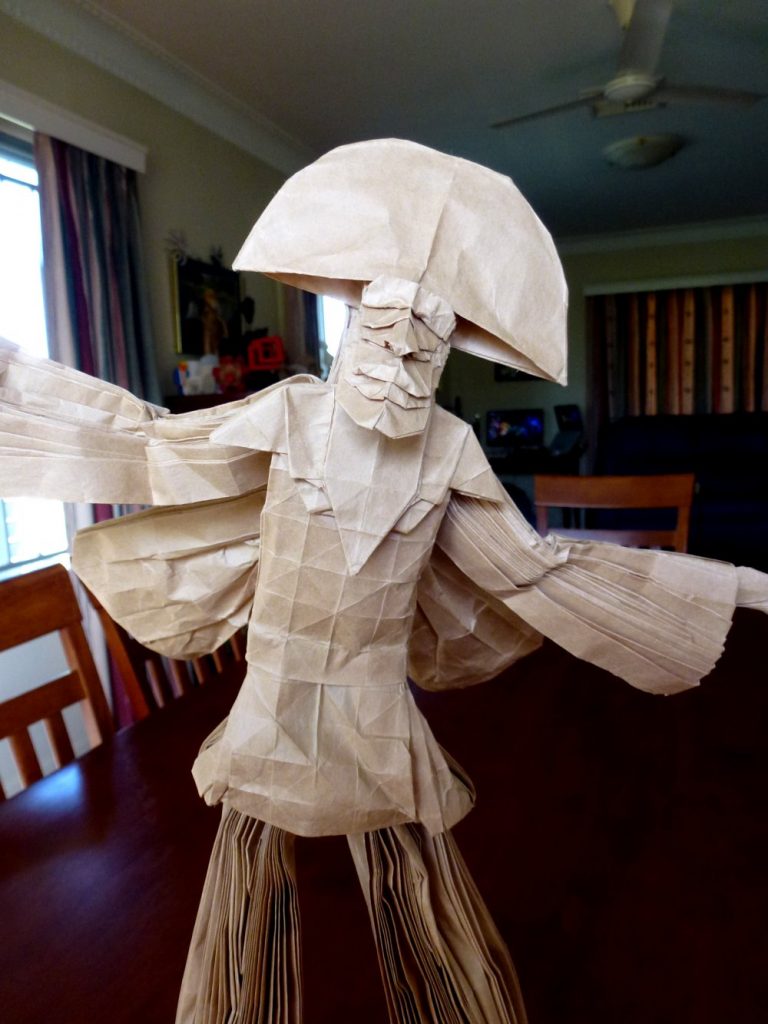 This fold would not have been possible without the virtual support and assistance of Ric Monty, a hugely successful folder and Joisel specialist. Ric gifted a CP, some styling guidance and endless advice as I struggled to do what needed to be done. Ric is from Bolivia, his English is not strong, thank goodness for Google Translate.
I have now completed the "Tribute to Eric Joisel" challenge – the original idea was a complex model each week for 4 weeks – I think unrealistic for the given time (unless you had already done LOTS of pre-folding, which I chose NOT to do as I did not think it was in the spirit of the competition).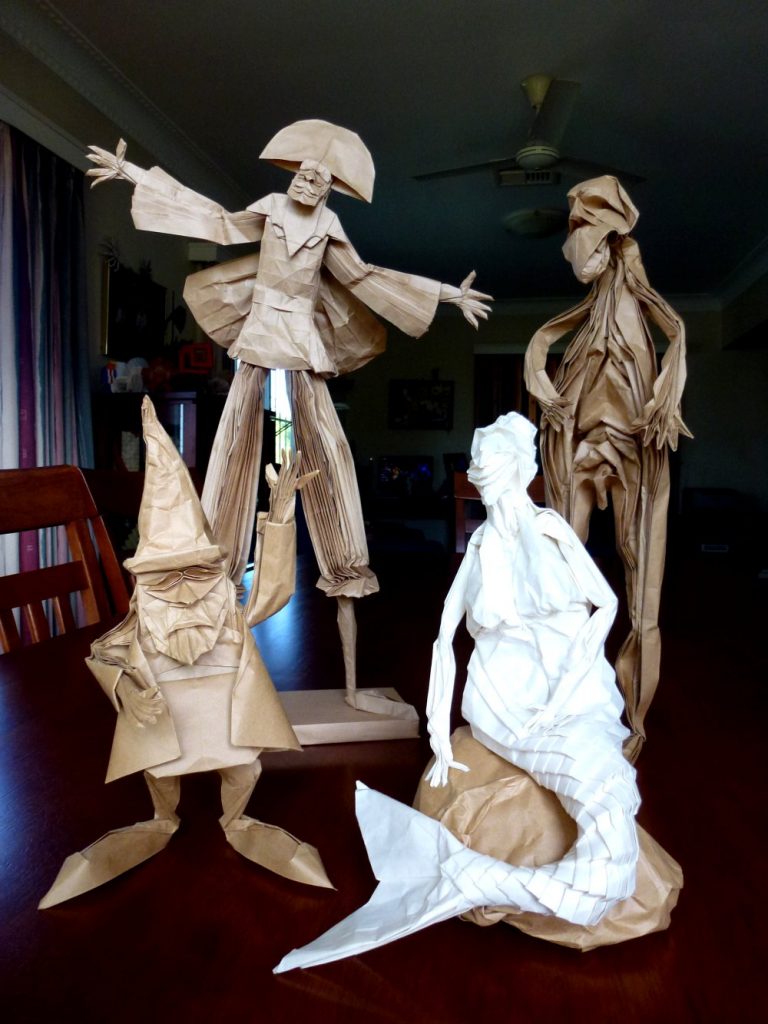 Eric Joisel was unique – as a sculptor turned paper folder, he brought a new visual aesthetic to the world of origami – he managed to "breathe life" into the paper. His creations are masterworks in character, pose and proportion, of restraint (just enough detail to wow, not overboard to overwhelm the character) and creative use of every little bit of paper in the sheet. He documented very few of his creations, but the legion of fans have diligently tried to reverse-engineer his works to get a sense and feel of the design genius.